How (And Why) to Optimize Your Google Business Profile

18

min read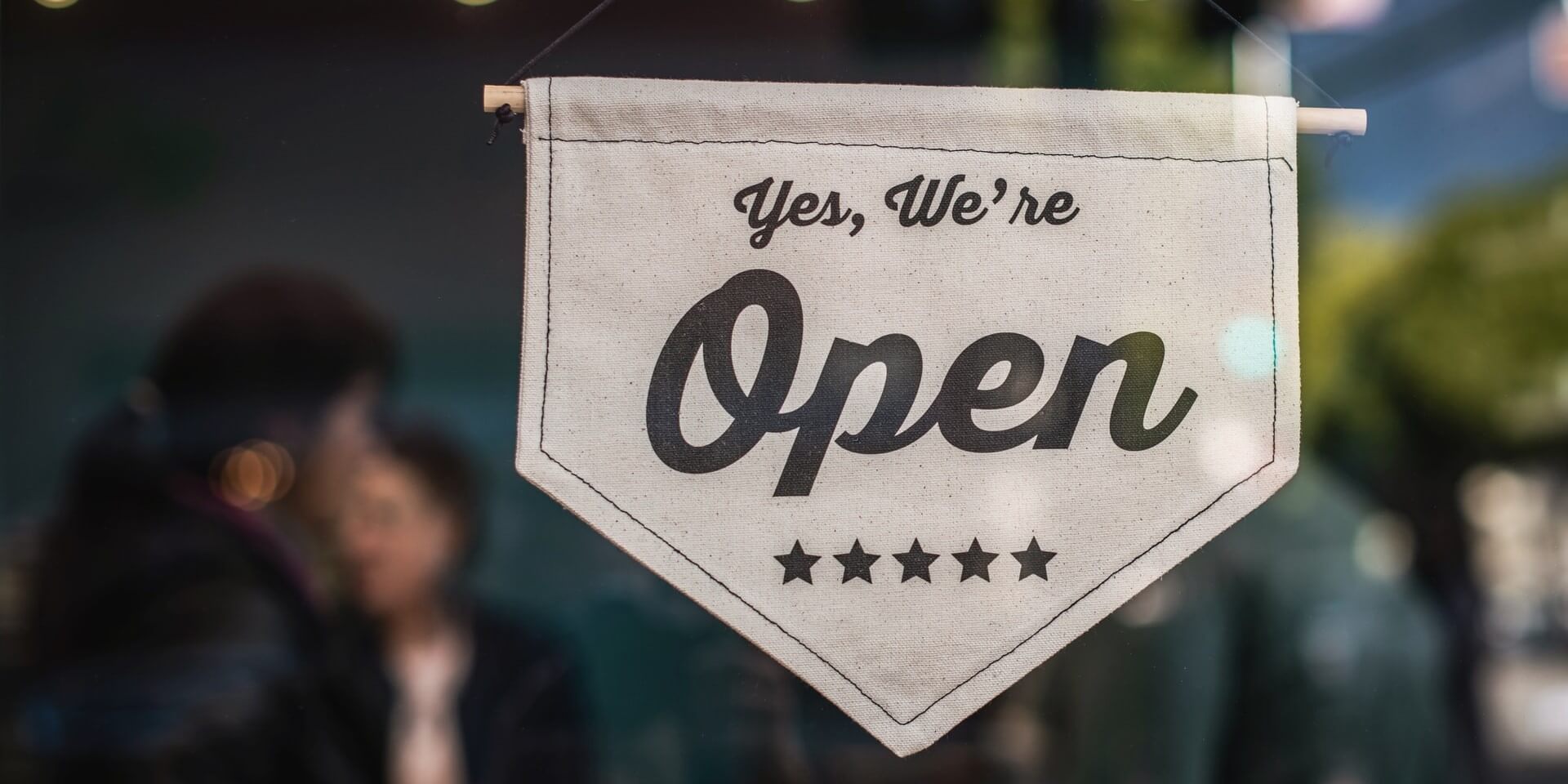 Your Google Business Profile (once called Google My Business) is like a yellow pages listing on Google's search engine. It's presented as a card-style layout to the right of search results. Because 97% of people learn more about a local company online than anywhere else, your profile is a key part of how you reach potential customers.
Keeping your Google Business Profile (GBP) up-to-date is important for two big reasons.
Many of your potential customers will likely interact with you online before coming to a physical location or contacting you. A GBP accurately represents your business and validates its existence within the area you serve.
A GBP helps you attract more local customers by showing up for relevant local searches. According to Google itself, "businesses with complete and accurate information are easier to match with the right searches."
Step 1: Claim Your Listing
Before you can edit your listing, you first need to claim it.
Search for your business in Google maps and select "Claim this business".
If you are the one who created the listing, you will get instant access to your Google Business Profile.
If you did not create the listing, you must verify your ownership via postcard, phone call, or email.
Surprisingly, 56% of local retailers have not claimed their Google Business Profile listing. If you're feeling on a roll, you can also claim your listing on Bing since an estimated 82% of businesses have not.
Step 2: Fill Out Your Basic Info
You can manage your listing right from the search results or the Google Maps app. The previous Google My Business dashboard is still available for larger businesses or ones with more complex listings.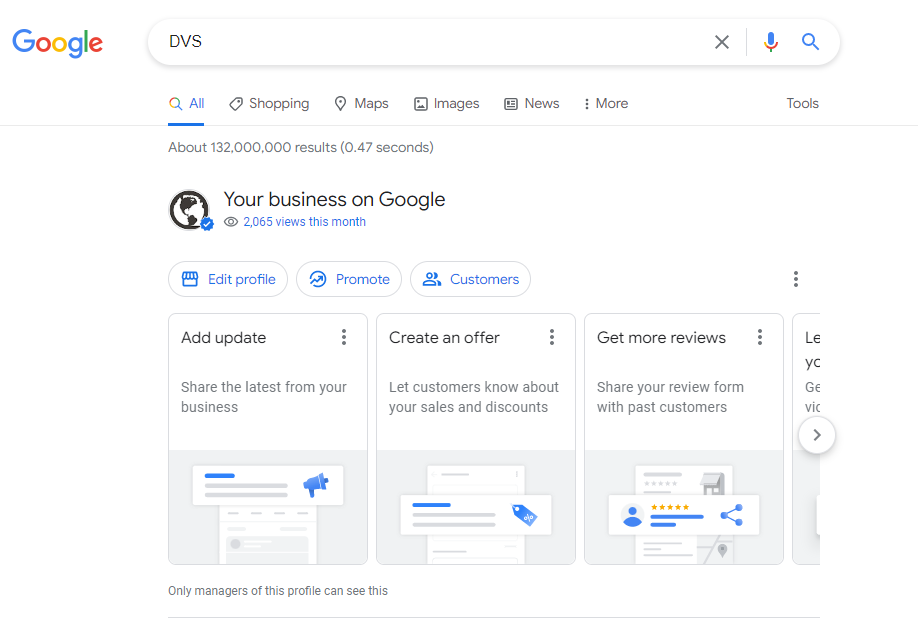 Here's the general information you should review and update as appropriate:
Business name
Category
Address and pin location (leave this blank if you don't serve customers at your business address)
Service area
Hours
Phone number
Website
Opening date
Some businesses, like restaurants, hotels, and car dealerships have specific information to fill out (menu, check-in and check-out times, vehicle inventory).
Not everything on your Google Business Profile is under your control.
You cannot:
Edit or remove reviews.
Edit the summary of your business (Google creates this by combining info you supply with info from customers. The most you can do is report inaccuracies.)
Step 3: Take Your Listing Up a Notch
After your basic info is up-to-date, you can start giving your listing some extra pizazz.
Photos & Videos
Images can add visual interest and make your profile more attractive to potential customers. It's also great for visual searches. You can add your logo, set a cover photo, and add images or video of your storefront, products or services. Rotate or add new photos every now and then to keep things fresh.
Reviews
Reviews from real customers help establish credibility and trust (73% of consumers trust a business more after seeing that it has positive reviews). Google provides a handy link you can send to customers to make it easy for them to leave feedback. There's an option to "share review" button that makes it easy to share a link with the person you're asking to leave a review. To find your link, scroll to the "Reviews from the web" section and find the "Get more reviews button".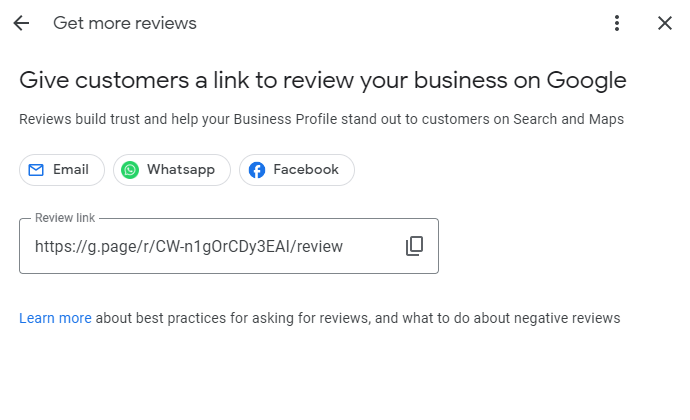 Attributes
Attributes tell customers more about your business. You may create and update multiple attributes, although the various business categories have different options. For example, hotel attributes include information on rooms and amenities, while restaurants can add information on the menu and service offerings like curbside pick up, delivery, and outdoor seating. Google may also automatically add attributes from reviews.
You can see the full list of available attributes here, but the most common ones are:
Accessibility

Wheelchair accessible elevator, entrance, parking lot, restroom, seating

From the Business

Identifies as Black-owned
Identifies as veteran-led
Identifies as women-led

Health & Safety

Mask required
Reservations required
Staff wear masks

Payments
Step 4: Monitor & Maintain
Now that you've done the hard part, it's time to monitor and maintain your listing.
Posts & Updates
You can use posts to publish offers, events, products, and services directly to Google Search and Maps. Keep posts relevant and helpful and avoid misleading or clickbaity information. The quality of interactions and clicks is more important than quantity. You want to attract the right audience, not just anyone that will click on "5 Amazing Life Hacks You Won't Believe."
For example, since we work with many small to medium-sized businesses in West Michigan, we posted about the best B2B trade shows in Grand Rapids.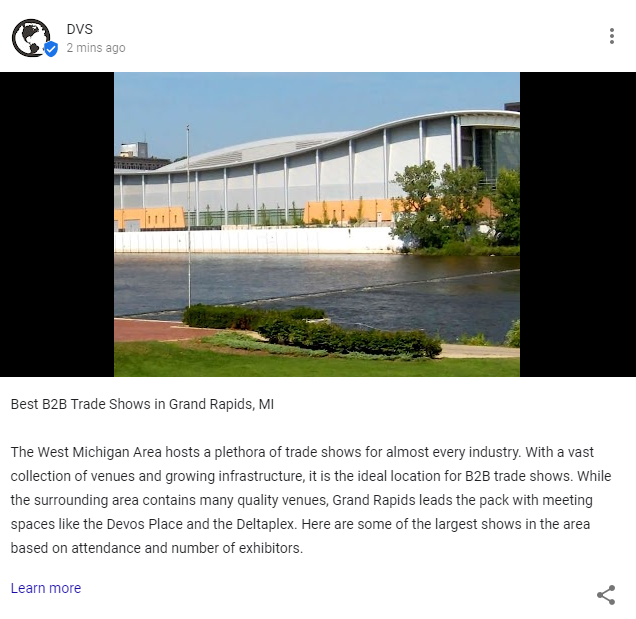 Answer Questions & Messages
Your Google listing includes a space for searchers to ask questions (visible to the public) or send you a direct message. You can manage your messages from the search results or the Google Profile Manager Dashboard. Google recommends responding to messages within 24 hours and may deactivate the chat feature for your business if you don't respond within the time frame. If you enable chat, make sure notifications are on so you can respond promptly.
More Google Business Profile Resources
Here are a few more resources if you want to take a deeper dive:
Have questions about how to make your Google Business Profile work harder for you? Let us know and we'd be happy to give our opinion!