PLANT YOUR FLAG
Corporate Branding
Your brand is the story you write with your audience—make it a good one.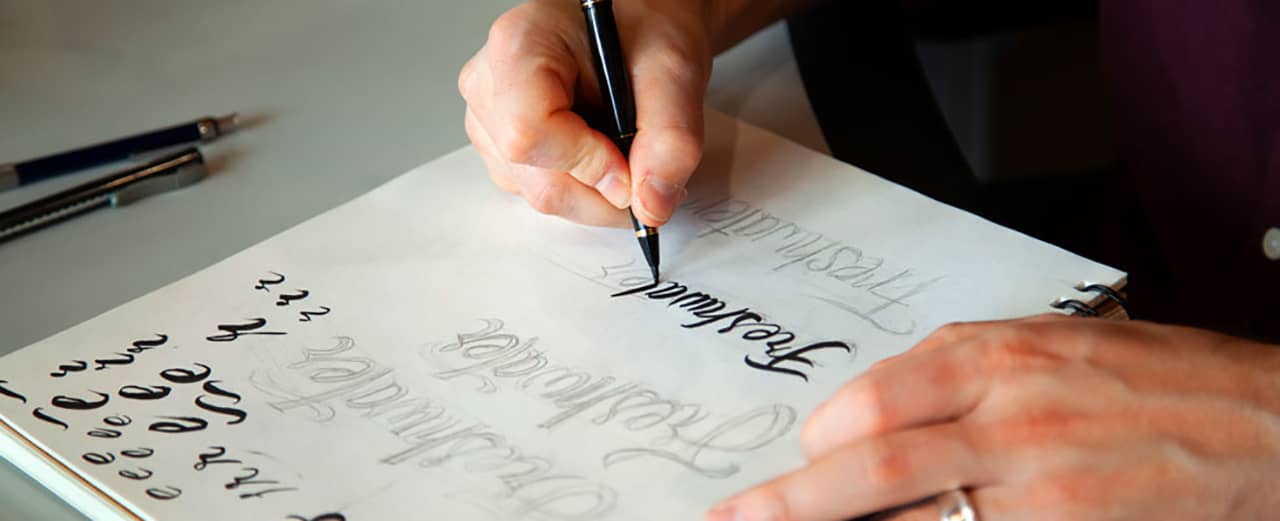 Significance of a Brand
A brand is more than a logo or set of colors. It's the sum total of all customer interactions with your company or product. To build an engaging narrative and create a lasting connection in a busy online world, something special must spark between a brand and its audience. This is why developing a brand identity that resonates with your audience (and keeping it consistent!) is so important.
Create Contrast
A well-constructed brand identity is a simple, direct way for people to distinguish between you and your competition.
Build Loyalty
Consumers and employees both latch on to iconography they can identify with, especially when it's attached to a brand they trust or a company they work for.
Build Equity
The positives about your brand, the personality and success, are cumulative. Your brand is an investment that increases its value over time.
Extend Your Reach
Your visual identity is there when you cannot be. It raises awareness, acts as your avatar, and is always "online" even if you're not.
It takes 5 to 7 impressions for people to remember a brand.
90% of users expect to have a similar brand experience across all platforms.
Fewer than 10% of B2B companies say their branding is consistent.
Consistent presentation of a brand can increase revenue by 33%.
Is Your Brand Struggling to Stand Out?
Our free infographic is here to help. Download today and learn how to craft a brand that tells your story and resonates with your audience.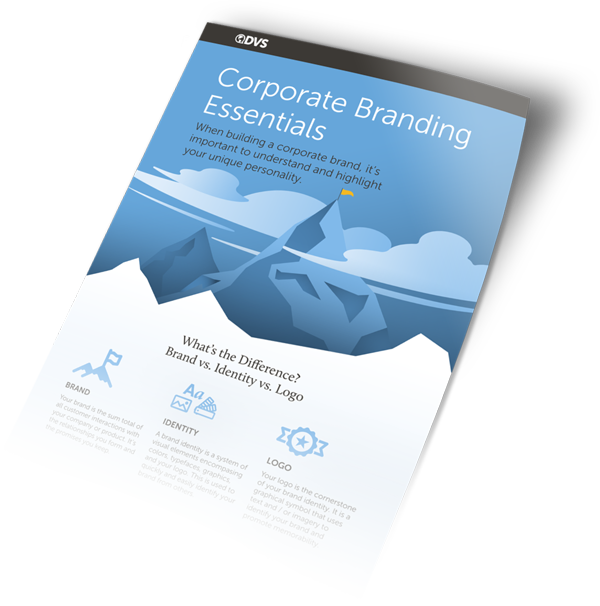 WHAT TO EXPECT
Our Branding Process
A brand isn't built overnight, but we can help you craft a brand identity that tells your story, resonates with your audience, and builds equity over time.
Define Your Brand
Define yourself before the market does it for you. We'll help you identify your target markets, define your unique value proposition, and plant your flag through a series of workshops.
Create a Strategy
We'll put together a formalized document that defines who you are, your target market, how you're different, and your personality, helping you build understanding and support—internally and with shareholders.
Establish Your Voice
Through our workshops we help define your authentic voice characteristics. This is the personality and character that infuses other parts of your brand, portraying your why.
Craft a Strong Visual Brand
We work with you to establish your brand's visual language, including logos, photo libraries, typefaces, and other graphics.
Be Consistent
The key to a strong brand is consistency. It ensures effective execution of your strategy, builds trust with your audience, and creates equity in your brand over time.
Examples of Our Corporate Branding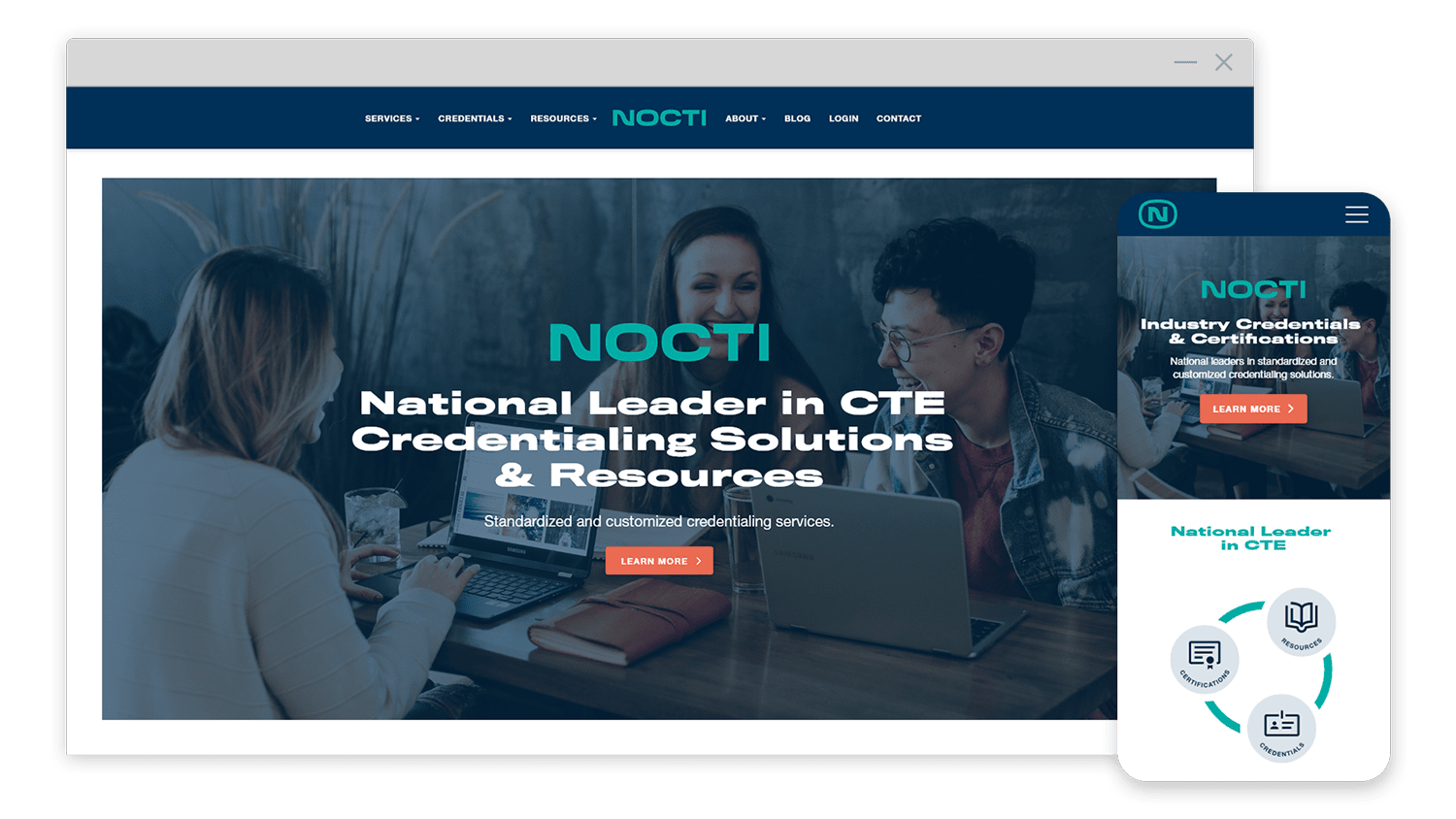 With over 50 years of experience in career and technical education (CTE), NOCTI has grown to be a national leader in standardized and customized credentialing solutions. They needed a partner to update their company brand to reflect their years of experience and technical expertise.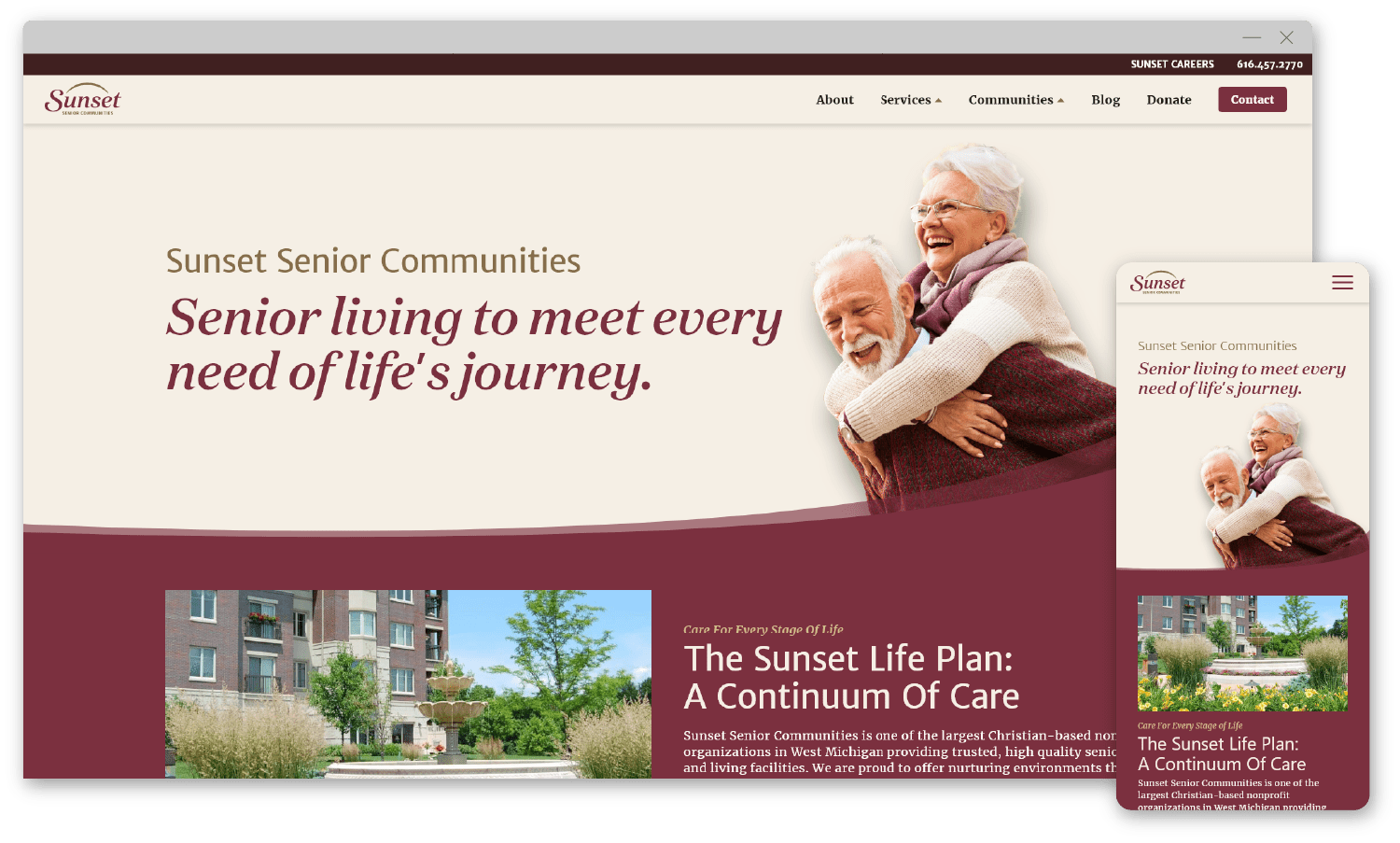 We worked with Sunset Senior Communities to help update their visual branding to better position themselves as a strong, experienced provider in senior care and communicate a purposeful brand story to their audience.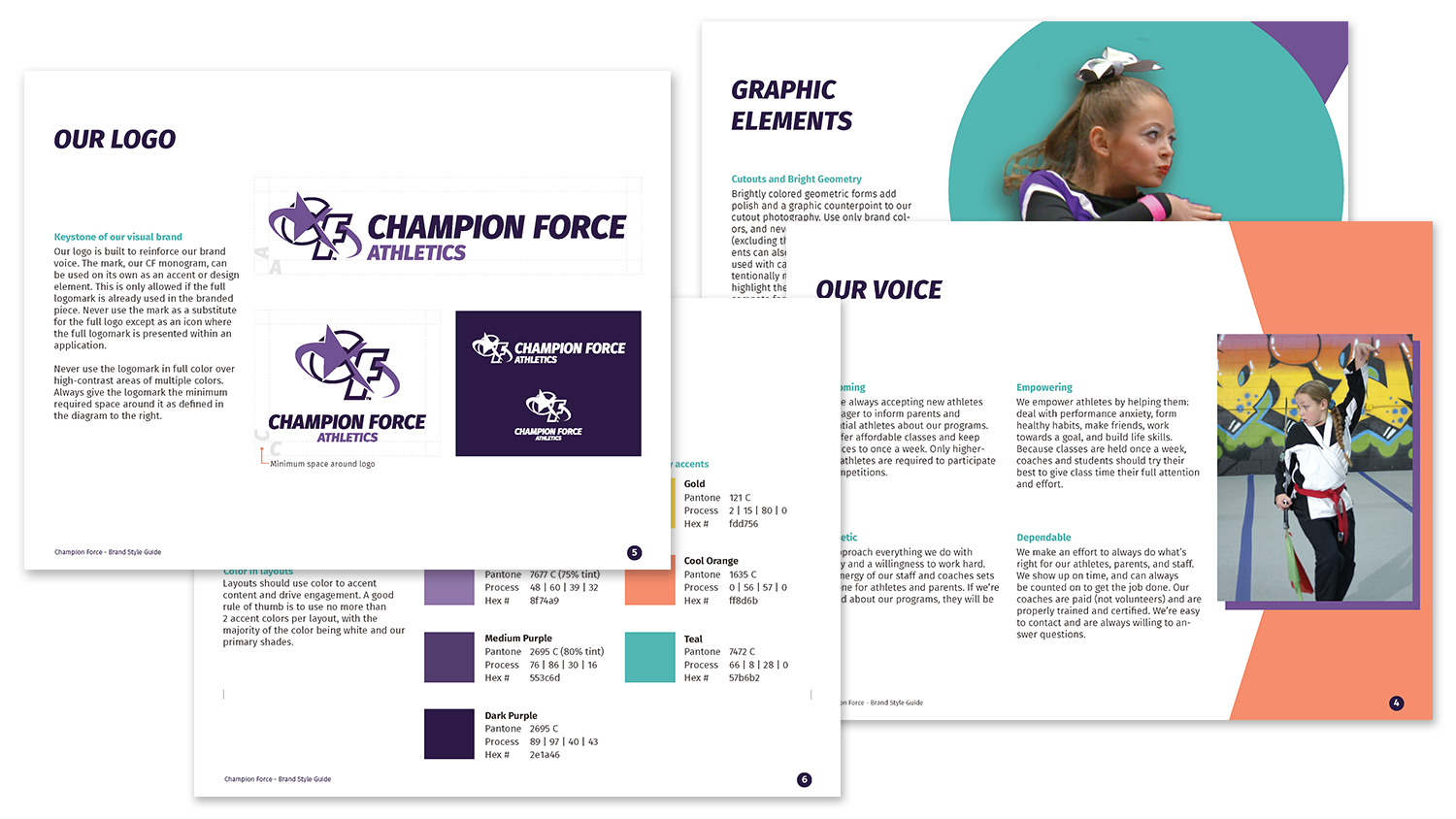 Champion Force Athletics is one of the longest-running youth cheer and athletics programs in the country. They engaged with us to develop visual standards that reflect their mission to empower youth and engage students and parents across the country.