SCRIPT-TO-SCREEN VIDEO PRODUCTION
Video & Animation
In a world with video and animation, the possibilities are endless.
Video Production with DVS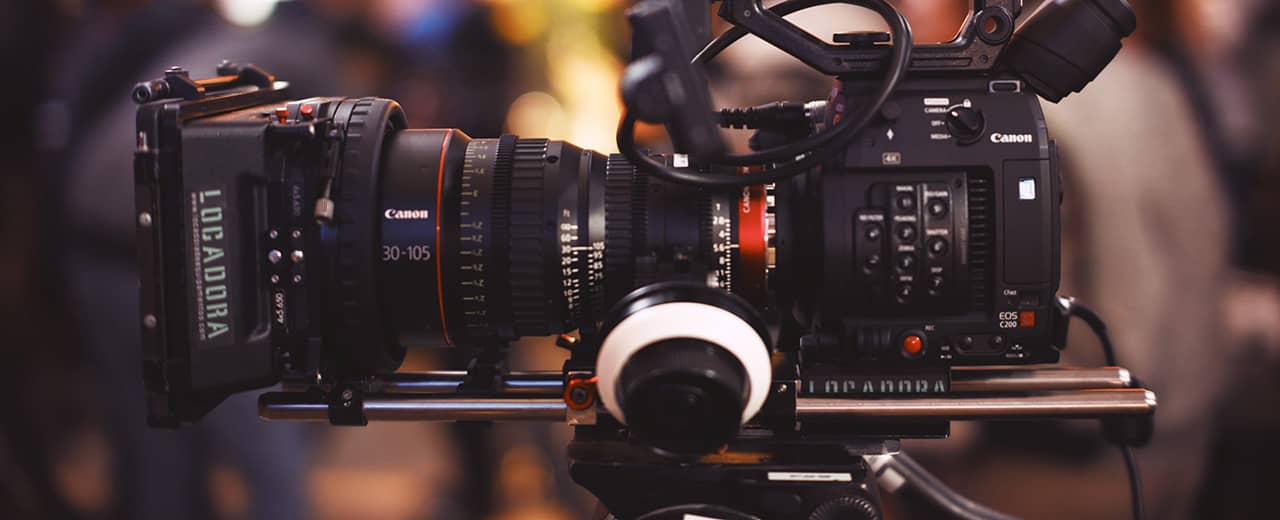 Why Video?
Video is the most popular type of content on the internet. Consumers consistently show their preference for video and have come to expect more video from their favorite brands. Video is also a versatile and engaging medium—giving you endless possibilities for engaging your audience.
Increase Your Reach
Video is 12x more likely to be shared on social media than text and images combined. Not only does video have a higher reach, but it is also more likely to increase your ranking on Google and bring visitors to your website.
Engage Your Audience
Studies have found viewers retain 95% of a message when they watch it in a video (compared to 10% when reading text). Users also spend more time on web pages with video and interact with the site more than sites without video.
Endless Possibilities
With endless styles and formats, you can tailor video for your brand and your audience. Video also helps viewers understand complex concepts and communicates how your product or service improves people's lives.
Tell Your Story
Stories are universal, but the way we tell them changes with technology. Video offers an adaptable and versatile way to communicate your message to an audience who wants to see more video from your brand.
82% OF INTERNET TRAFFIC IS FROM VIDEO.
1 BILLION HOURS OF VIDEO ARE WATCHED ON YOUTUBE EVERY DAY.
72% OF PEOPLE WOULD RATHER WATCH A VIDEO ABOUT A PRODUCT THAN READ ABOUT IT.
54% OF CONSUMERS WANT TO SEE MORE VIDEO CONTENT FROM THEIR FAVORITE BRANDS.
Video Services
Deciding on the right kind of video will depend on who you're trying to reach and what you have to say. We'll work with you to craft the perfect message and convey that message in a way that resonates with your audience.
Corporate
Instructional
Live Video Streaming
Motion Graphics
PSAs
Sizzle Reels
Training
WHAT TO EXPECT
Our Process, Step by Step
Before starting a new project, we first get to know you and your audience. Together, we'll determine the right kind of video and visual style to convey your message and connect with your audience. We'll help take your project from script to screen.
Creative Brief
After talking with you and learning about your goals, we'll put together a strategic creative brief outlining the project, audience, objectives, key messages, call to action, timeline, and deliverables.
Pre-Production
After the creative brief, we'll start preparing for production. We handle all the details like scripting, location scouting, gathering equipment, finding talent, and hiring a crew.
Production
Now it's time to start filming or begin animating (depending on the project). If you can't be on set with us during production, we'll keep you updated on our progress.
Post-Production
We'll review the footage we captured during post-production and begin editing the piece and adding elements like graphics, sound effects, voice-over, and music.
Review & Revisions
Depending on the project, we'll go through multiple rounds of revisions. The first is usually a rough cut to make sure the project aligns with your vision and goals. The second is a more polished proof for you to review and request any edits or changes.
Deliver Master Files
After you're happy with the edit, we'll deliver the master files to you as well as files formatted to the platforms you plan to use, like YouTube or your website.
Examples of Our Video & Animations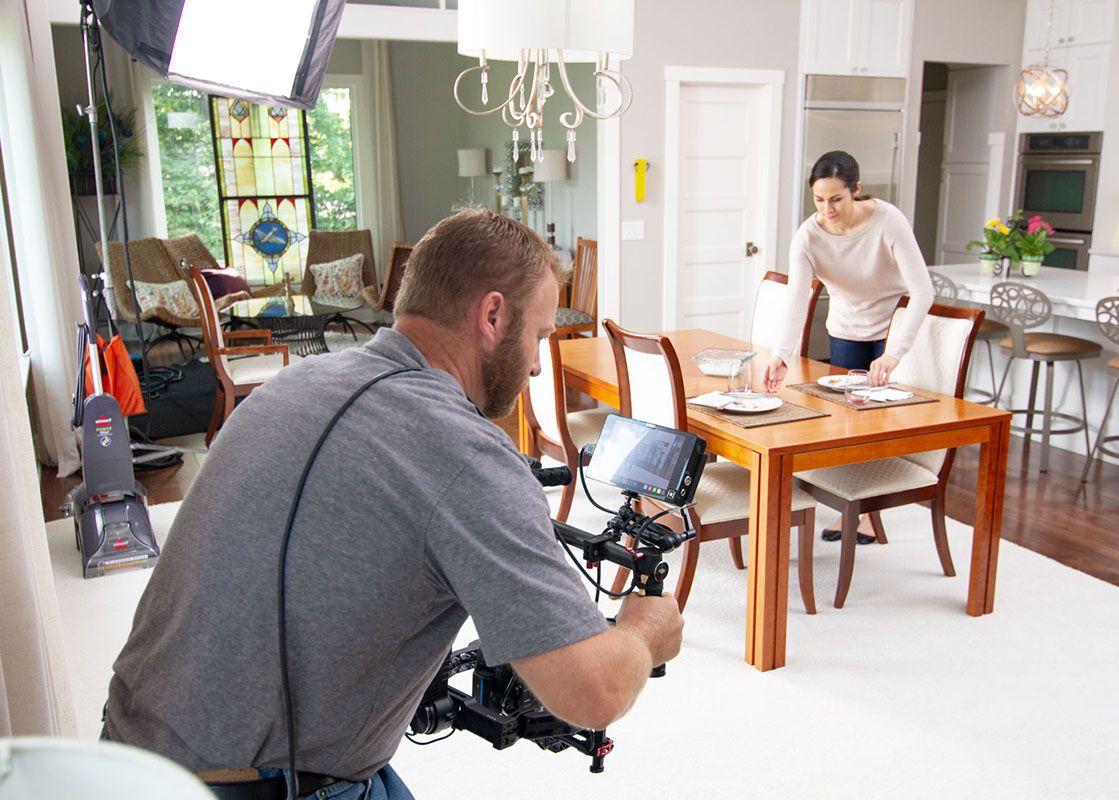 DVS has been a partner of Bissell since 2009. We've helped develop marketing and instructional videos that are used across all media and digital platforms.