Champion Force Athletics is one of the longest running youth cheer and athletics programs in the country. They engaged with us to develop visual standards and digital advertising strategies to engage students across the country.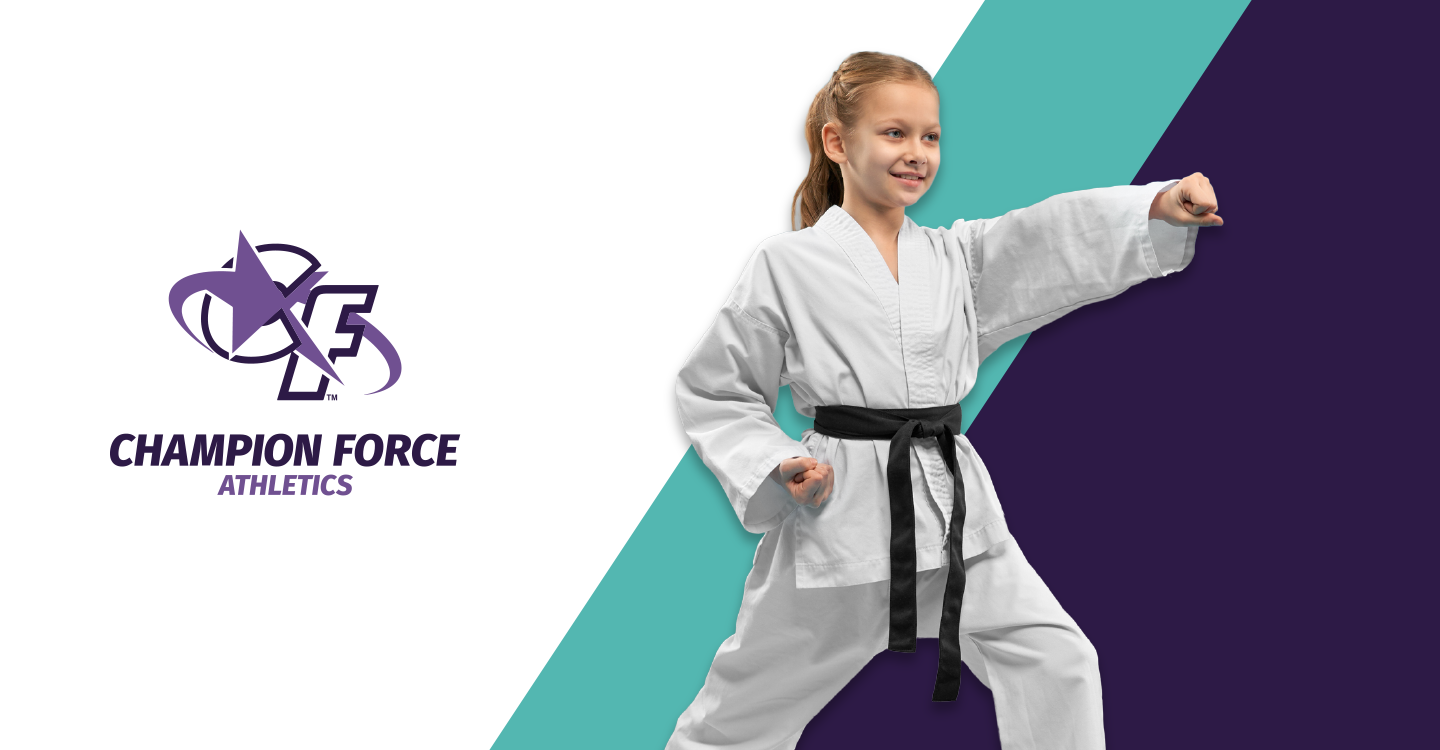 Visual Branding
To begin, we had to take stock of the existing visual standards and audit brand touchpoints. A large piece of the puzzle was the fact that so much of their communication was decentralized using numerous social and media channels.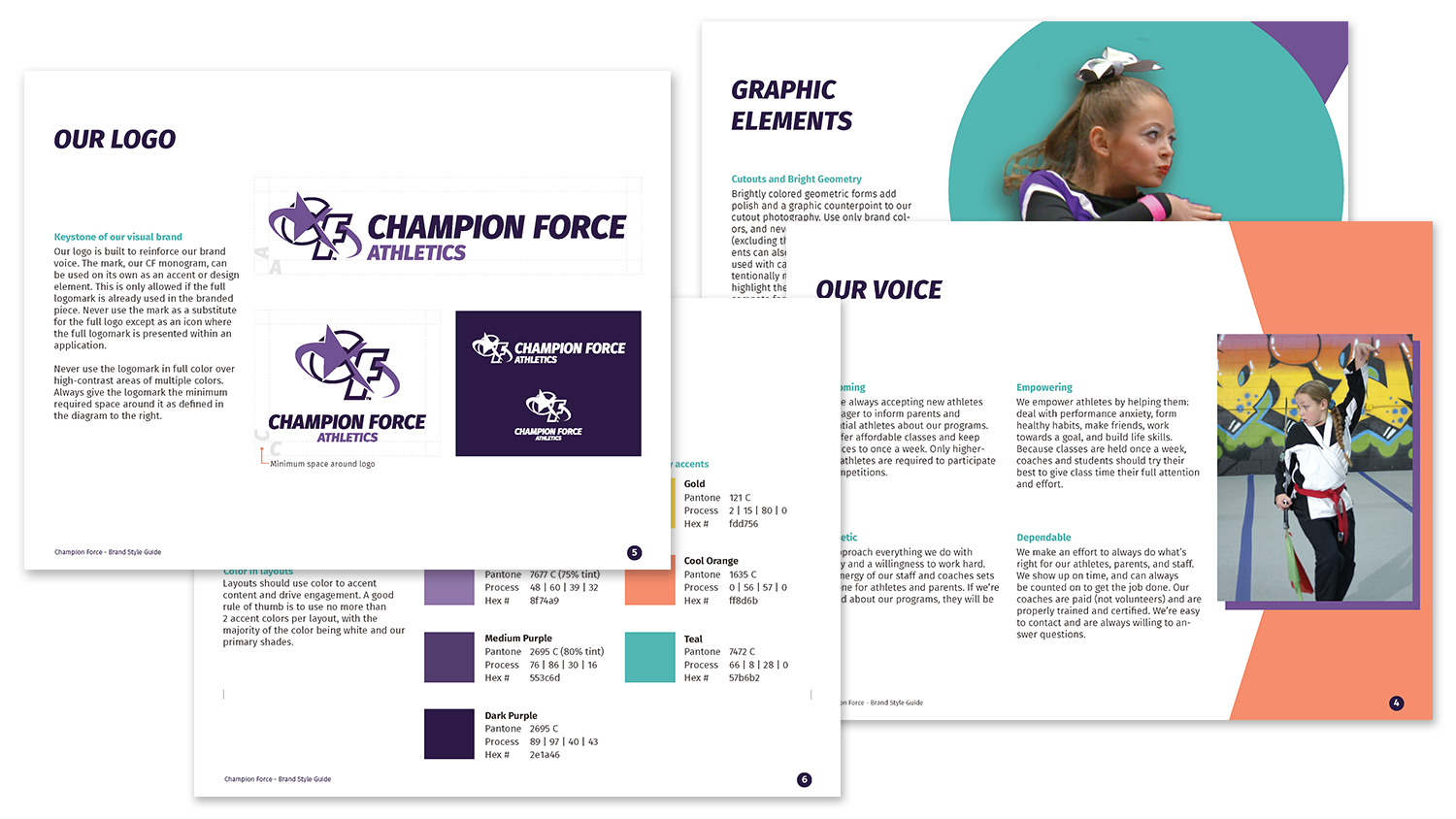 We cleaned up the existing logo mark and standardized a typeface that would be easily accessible and reinforce the voice characteristics. We then developed a complimentary color palette to support a lively, graphic-driven new visual brand.
To overcome the unique challenges of distributing promotional tools to a wide user base of teachers and coaches, we helped set up a Canva account where any of their team could design and output brand appropriate documents. We created dozens of templates for graphics and documents in a centralized location, greatly improving consistency in brand presentation.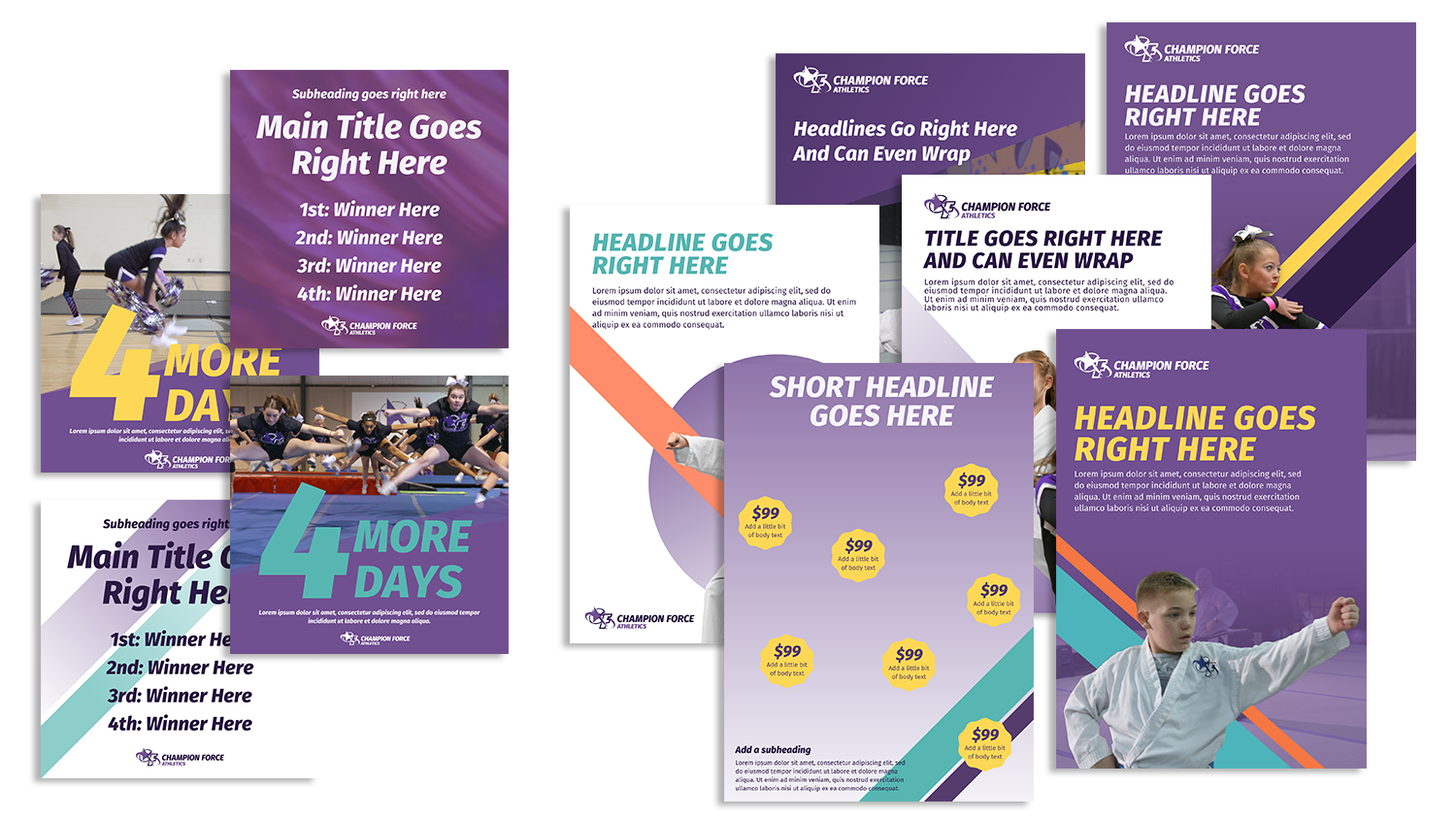 Introduction Video
In order to communicate the Champion Force brand and raise awareness across various social platforms, we produced a promotional brand voice video that was then re-cut into several shorter videos focused on different classes they offer. The longer form piece is featured on their website, while the shorter videos are more easily shared across social platforms.
Website
Once we established a visual direction, we designed and developed a new website that would help generate interest in Champion Force programs. We developed content that worked with our digital advertising strategy to drive brand awareness. We structured the site to focus on educating visitors on what makes Champion Force unique and directing them to available classes in their area.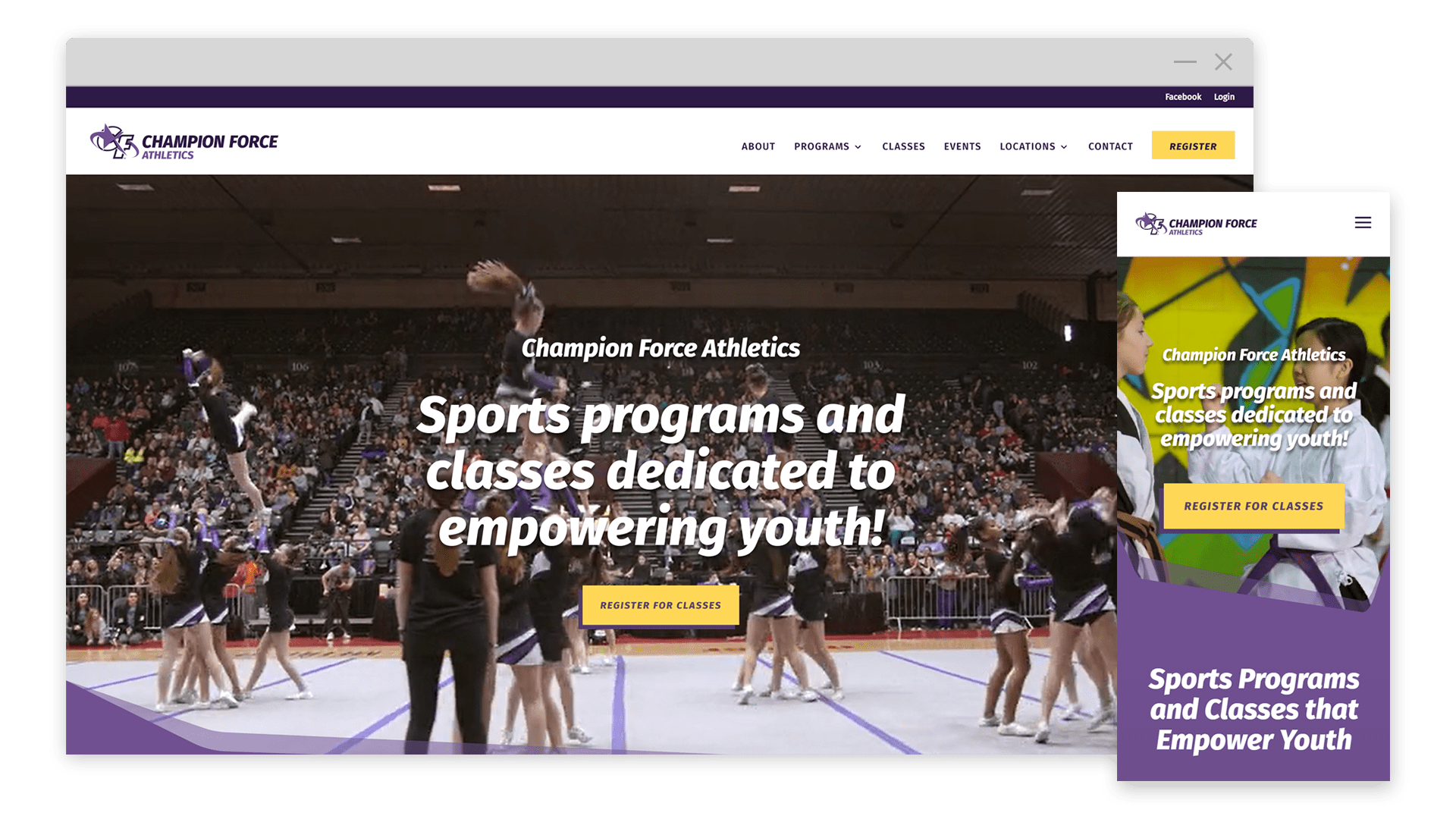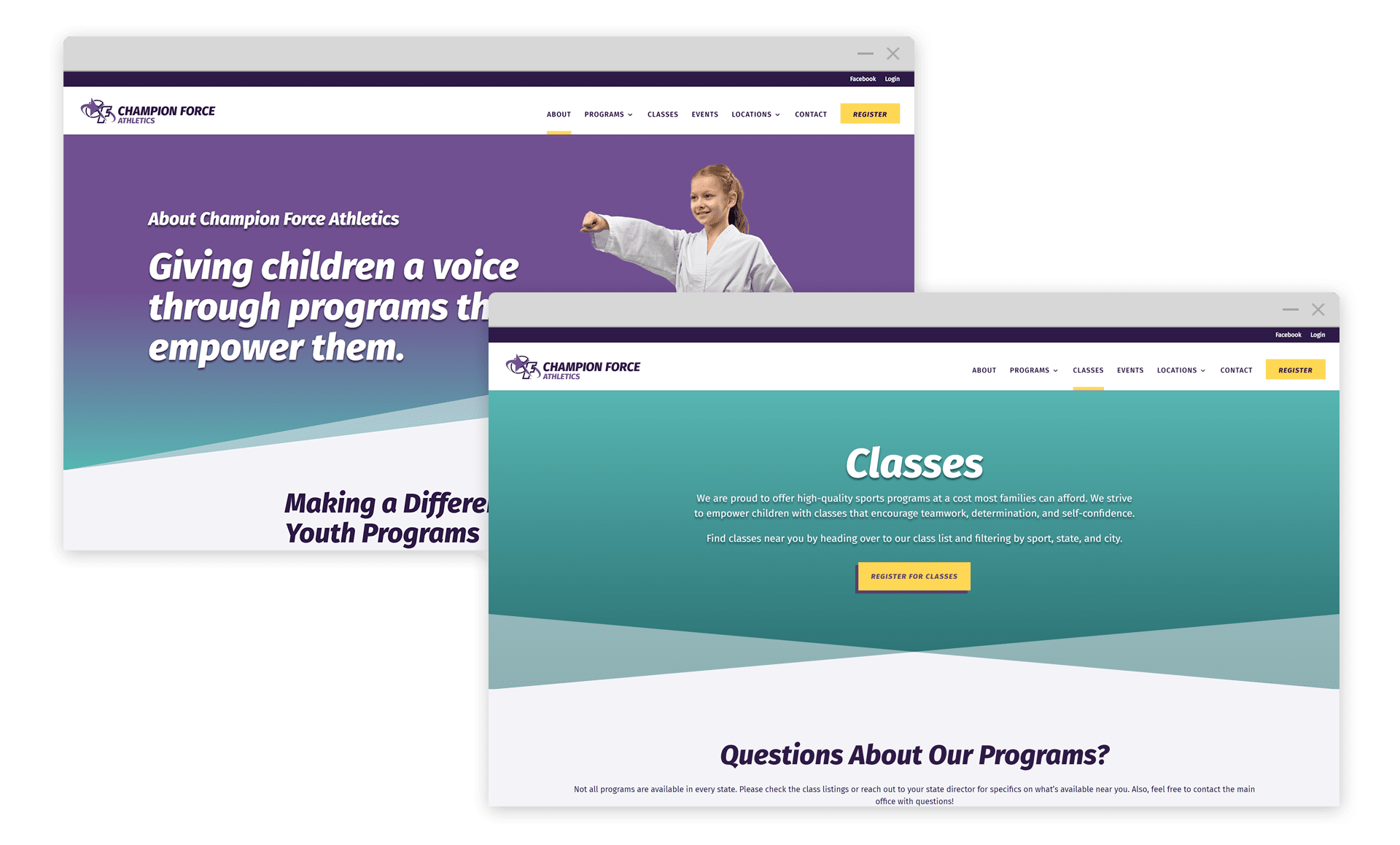 Conversions
12x
above industry benchmarks
Click thru rate
4x
above industry benchmarks
Facebook
2k
monthly referrals