FlavorSum – Digital Ad Campaign
FlavorSum (previously known as National Flavors), a global flavor producer and supplier, approached DVS to assist with digital advertising and content creation. They specifically needed an agency to run their pay-per-click (PPC) advertising campaigns to ensure they met campaign and revenue goals. They wanted to partner with an agency that could deliver quality leads within their monthly budget.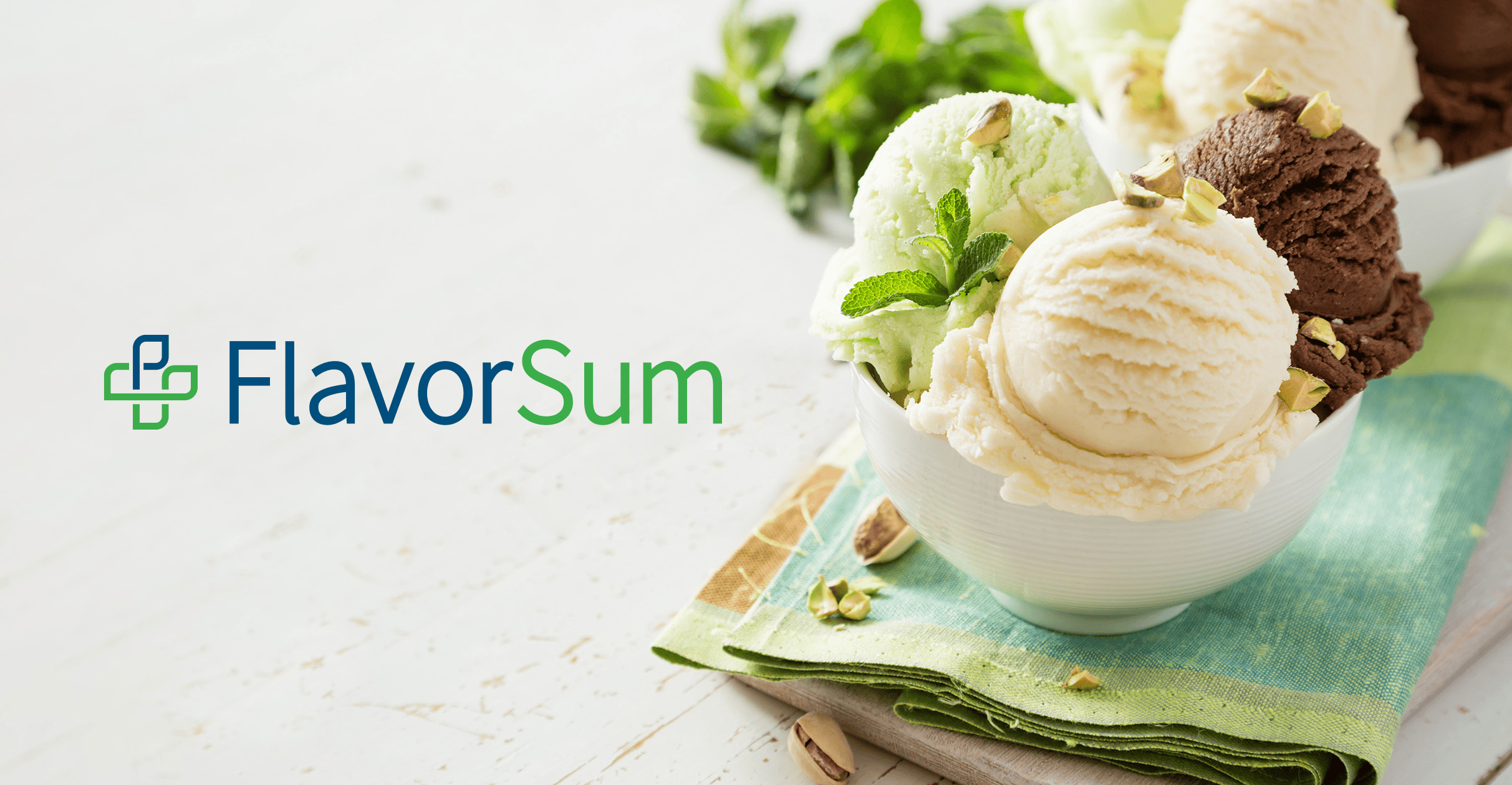 Challenge
Due to a merger, the company was in the middle of creating a new name and brand (from National Flavors to FlavorSum) as well as a website. This posed unique challenges because National Flavors had a significant digital presence and the majority of its top keywords were branded. As we started to dig into the numerous digital advertising campaigns that were running, we discovered they were set up improperly by another vendor. Because of this, they were not tracking goals in the Analytics account, "Account Level" conversions were being used, and the campaigns were using incorrect bid strategies.
Implementation
Strategic Planning
The first step in our work was a full audit of all digital advertising campaigns to understand where the challenges and opportunities lie. As we reviewed campaign assets (copy, CTAs, gated content, etc), compared performance to goals, and analyzed account structure and setup, we created a list of recommendations to improve existing assets, terminate poor performers, and potentially create new campaigns. We also collaborated with FlavorSum to further refine existing strategy, tactics, and activities to accomplish 2021 Marketing Collected Leads (MCL), Marketing Qualified Leads (MQL), and revenue goals.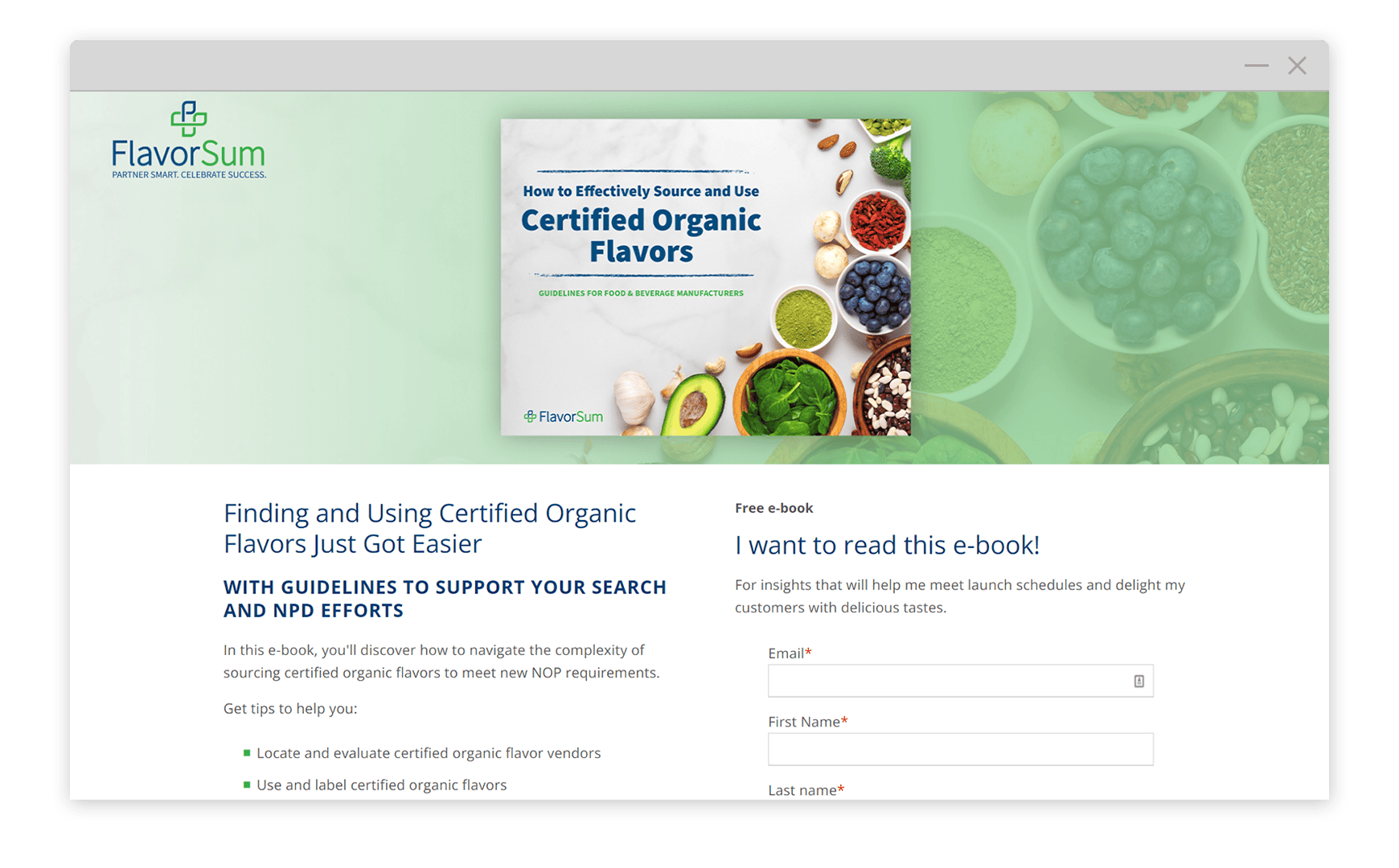 Digital Advertising
FlavorSum had campaigns running on Google (Search & Display) and LinkedIn (Text) and had them connecting to their CRM, HubSpot, to capture leads. We kept most of the Google Search campaigns and reworked them for optimal performance by improving ad copy, aligning copy with the supporting landing page and CTA, and reviewing keywords to identify the ones offering the most opportunity. We also duplicated the campaigns to run on Microsoft. We terminated all of the Google Display campaigns as they were not appropriate for FlavorSum's target audience and the desired action we wanted them to take upon seeing the ads. The LinkedIn campaigns were changed to InMail campaigns to better reach their target audiences in specific roles within companies.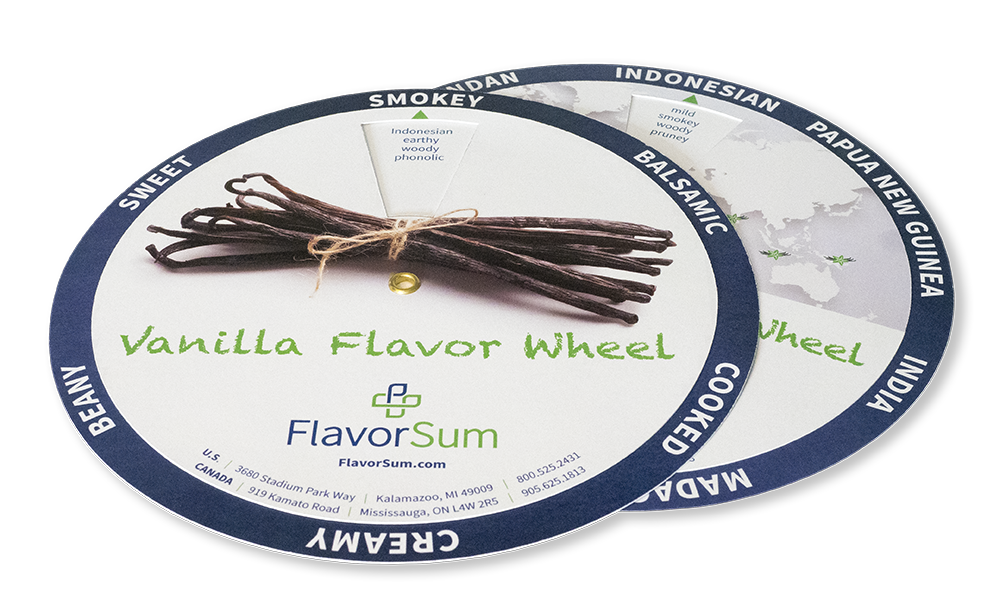 Results
Our partnership ensured non-interruption of FlavorSum's existing PPC campaigns. We worked diligently through each platform to swiftly make changes and implement new campaigns. Campaign performance improved dramatically. And, even with a rebrand, name change, and new website, the digital advertising campaigns maintained above benchmark industry rates for CTR, CPC, CVR, and CPCV and we met the MQL goals for each quarter.
Google Search
| 2021 Industry Benchmarks | FlavorSum Averages |
| --- | --- |
| CTR 3.83% | CTR 4.07% |
| CPC $2.58 | CPC $1.99 |
| CVR 3.71% | CVR 10.04% |
| CPCV $75.48 | CPCV $20.51 |
LinkedIn InMail
| 2021 Industry Benchmarks | FlavorSum Averages |
| --- | --- |
| Open Rate 50% | Open Rate 52.45% |
| CTR 3-4% | CTR 3.45% |
| CPC $23-$58 | CPC $15.89 |
Microsoft Search
| 2021 Industry Benchmarks | FlavorSum Averages |
| --- | --- |
| CTR 2.45% | CTR 2.88% |
| CPC $1.73 | CPC $1.27 |
| CVR 4.97% | CVR 12.21% |
| CPCV $35.48 | CPCV $37.49 |