Modern-day alchemists Arcanum Alloys were a startup looking to revolutionize the steel industry. They had developed a unique and effective way for creating steel alloys that outperformed the centuries-old methods — creating steel alloys with almost any property. What they needed was a partner to understand their complex offering and help define the voice of their growing company.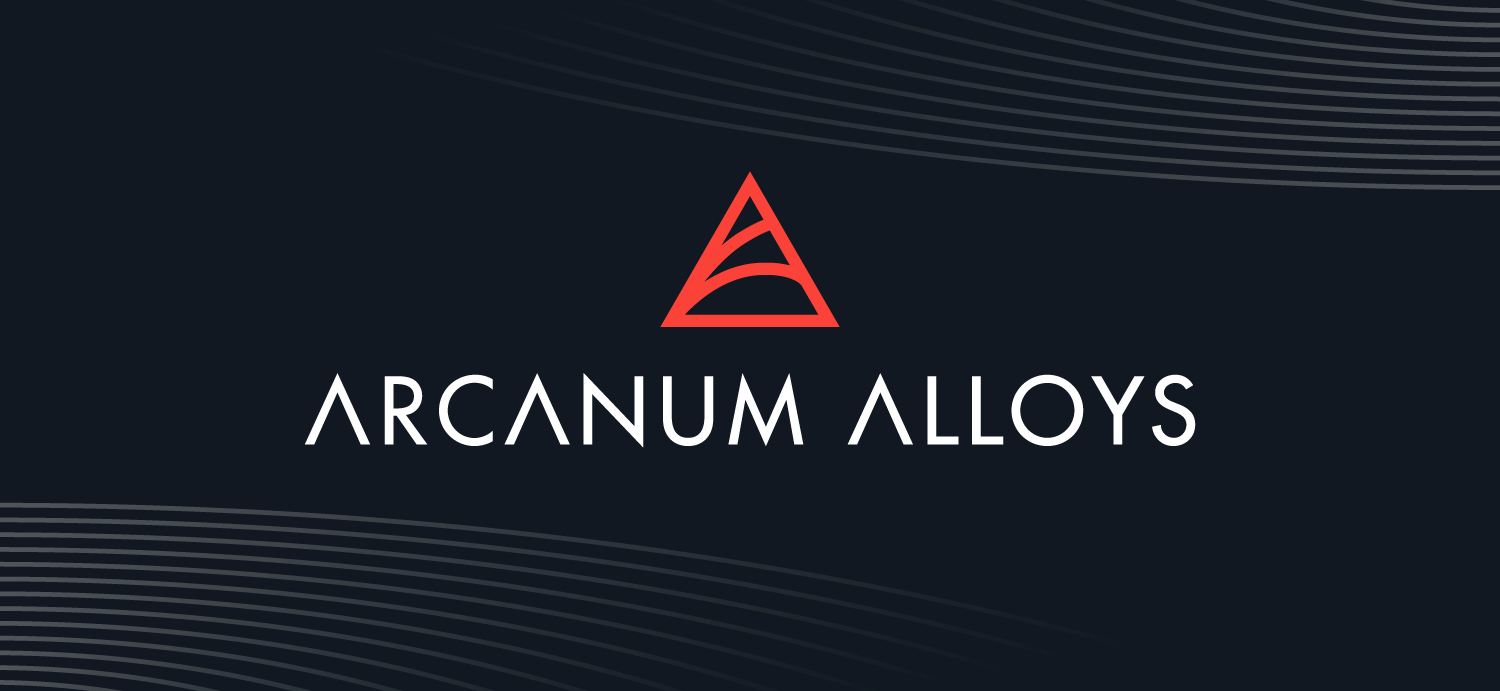 Branding Update
The most immediate issue faced by Arcanum was a thin brand with little consistency. We kicked off our engagement with our brand development workshop, leading their team through exercises that helped pull together the elements of an authentic brand voice. From there we identified the need to flesh out and document visual brand elements that would reflect their cutting edge scientific mastery.

We started with the logo, reworking the concept to read better at all sizes. We then redefined their core color palette to read better across both print and digital media and created a clean, modern typography guide to complement the cleaned up logo type. Once these elements were in place, we developed a handful of useful brand icons to help communicate Arcanum's unique selling propositions and explain their patented process. Finally, we shot on-site photography of staff, products, and their space in order to build a library of assets for their new website.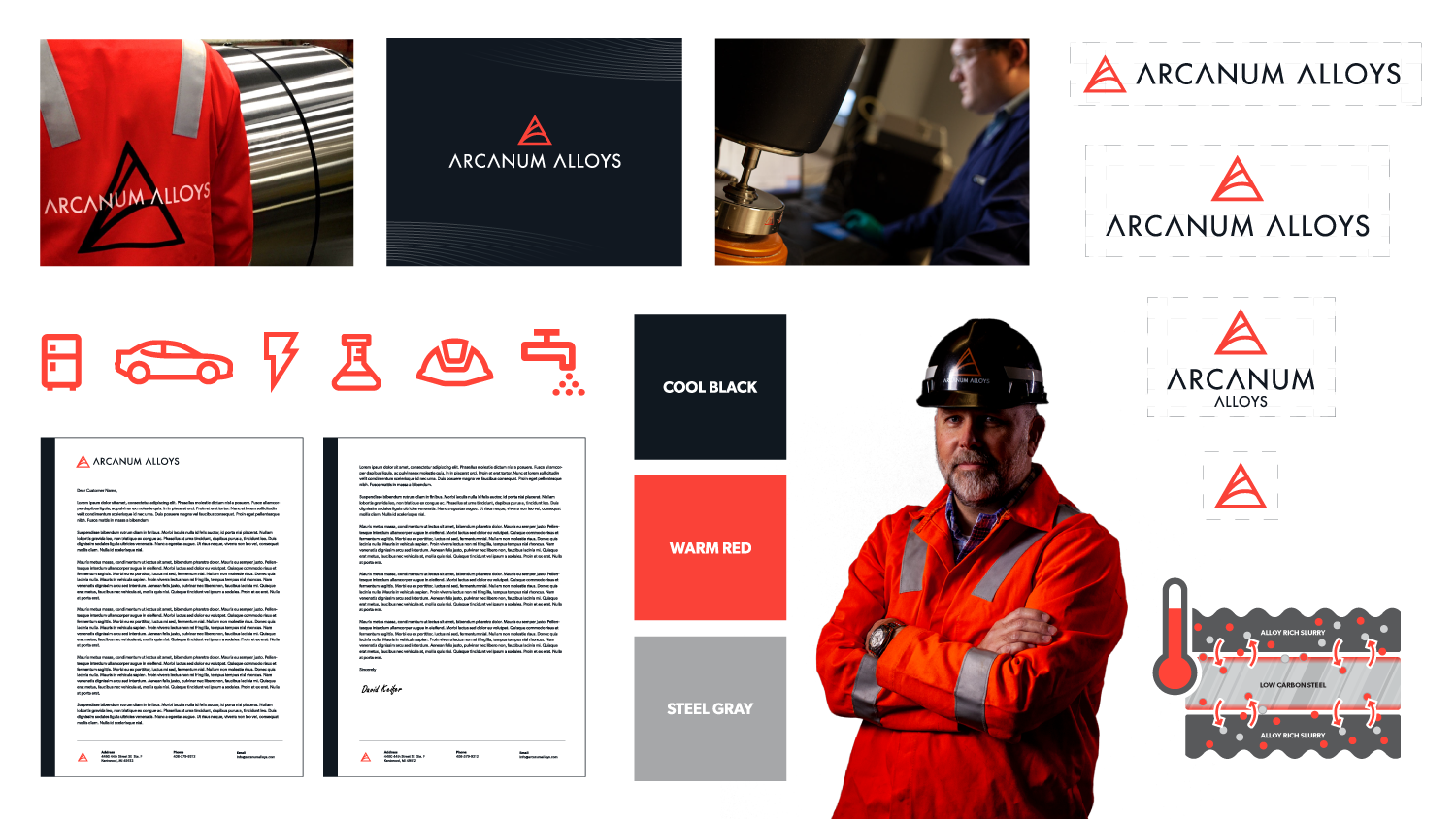 New Website
One of the primary goals for Arcanum was to rapidly develop and launch a new website. Their old site was difficult to navigate and didn't do a good job telling their story. To introduce the company and the refreshed brand to clients and potential investors across the globe, we started the website process with in-depth discovery and content writing. Our focus was distilling down Arcanum's technical, scientific process into clear, easy-to-understand talking points in order to quickly grab the attention of their ideal audience. We then structured a site map around our messaging and sales strategies to quickly direct users to the information they wanted and provided plenty of opportunities for them to reach out to sales for follow-up.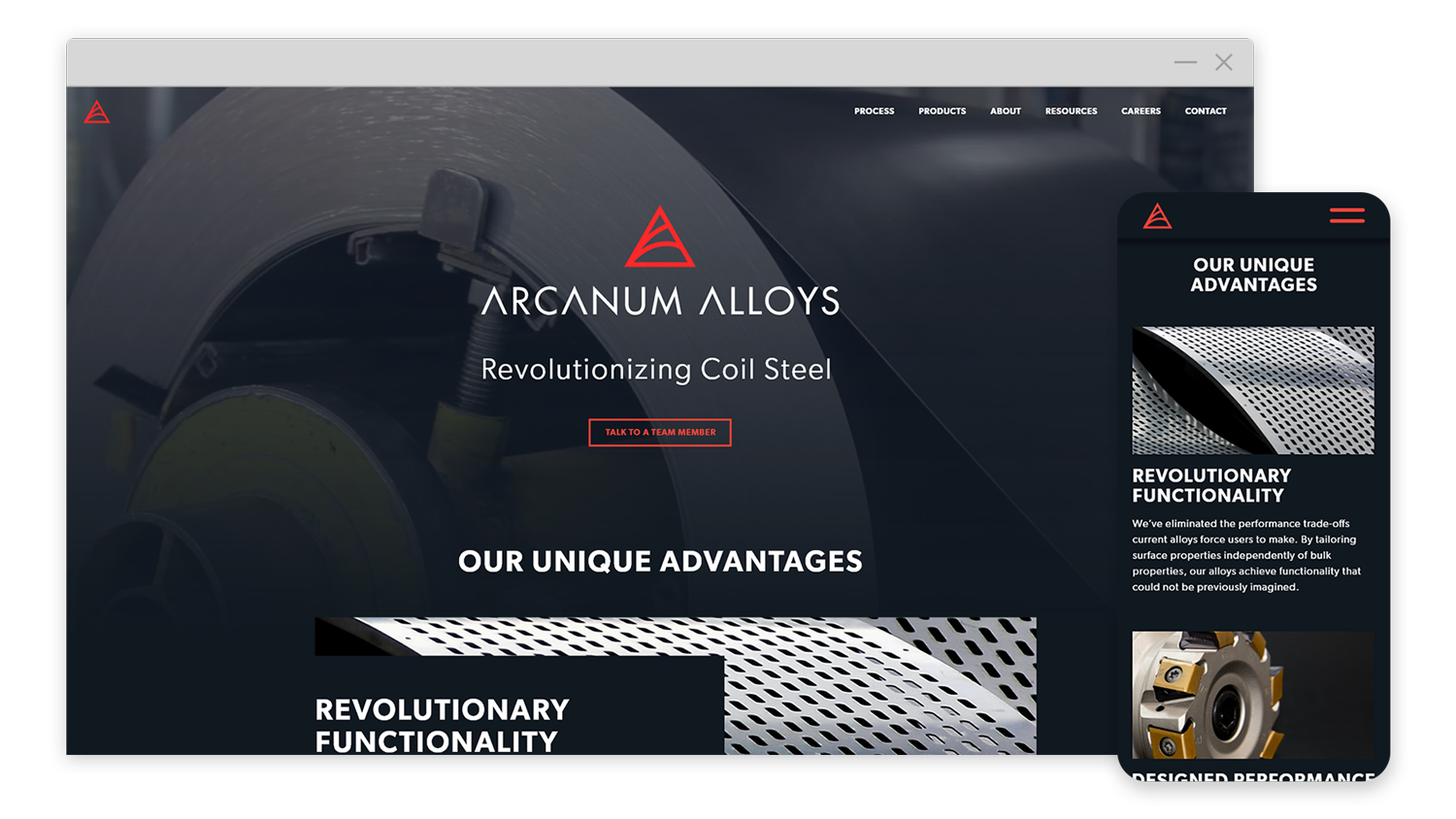 Brand Voice In Action
Once the strategy and content for the website were set, we designed a clean and modern website. Built on solid UX fundamentals, the new Arcanum website presented a confident and technological tone without getting lost in heaps of engineering and scientific jargon. The design reflected the voice and archetype we developed, presenting with a sense of excitement and mystery that something new was happening at Arcanum, and that with their expertise and process, anything was possible.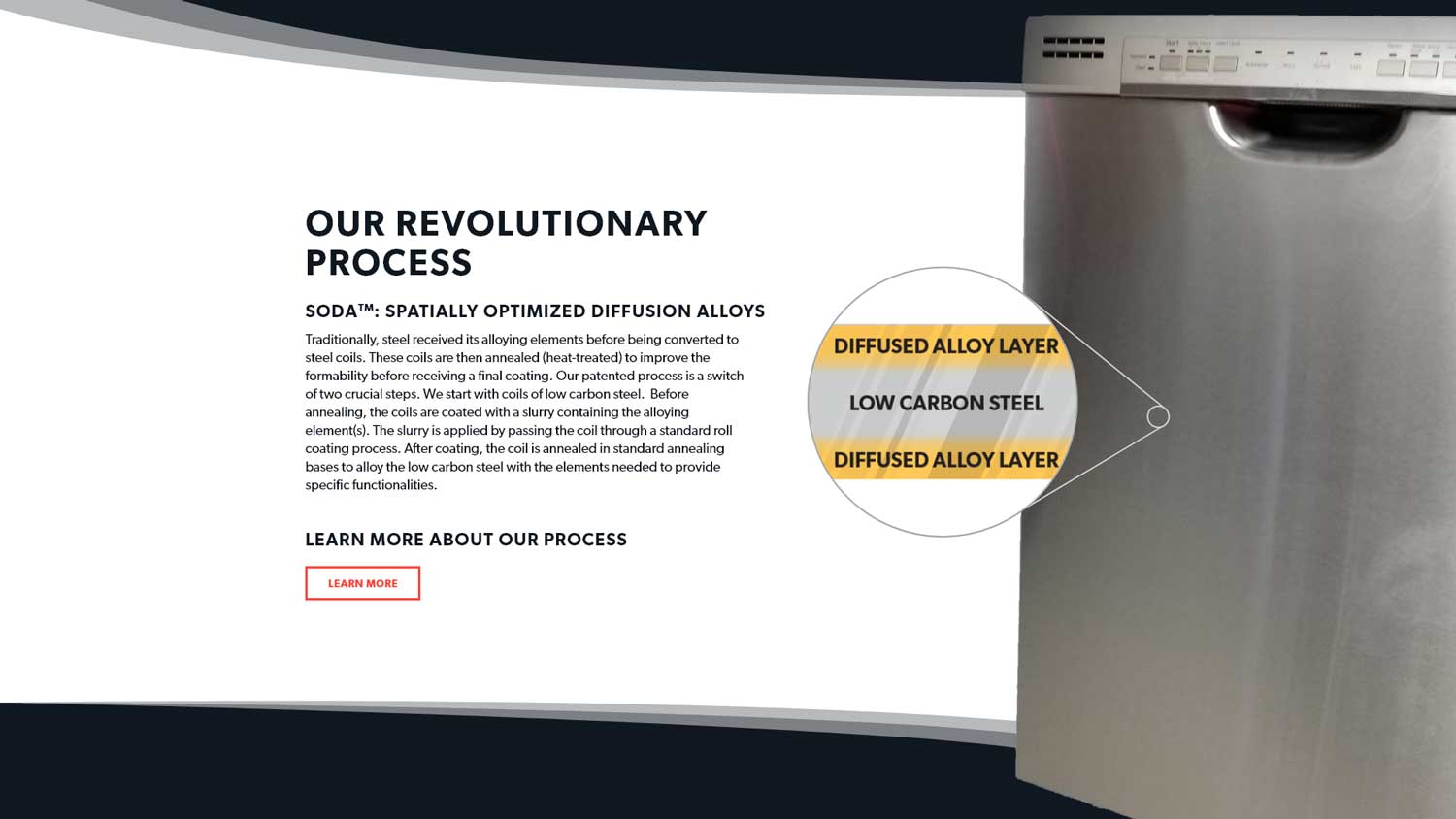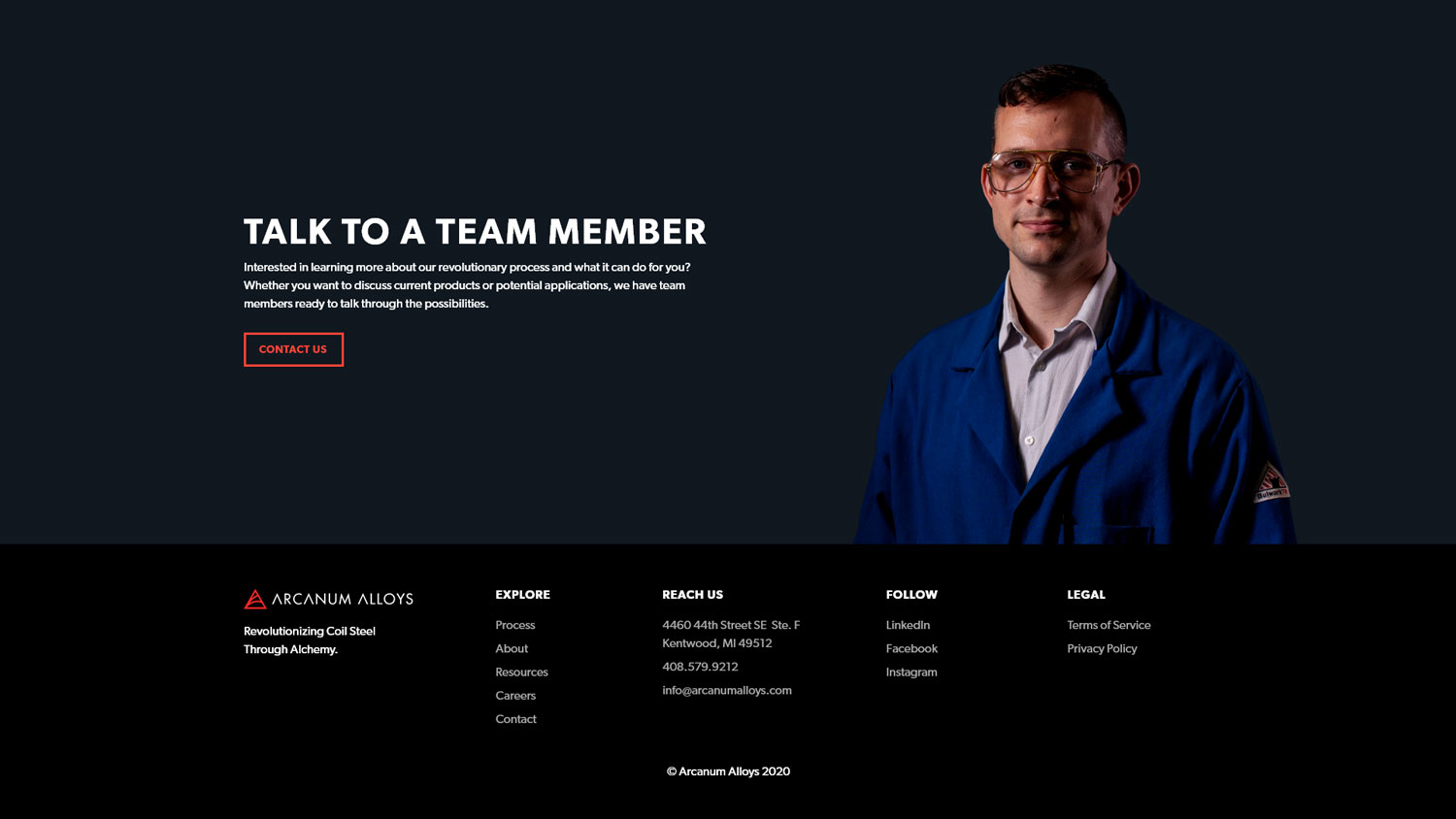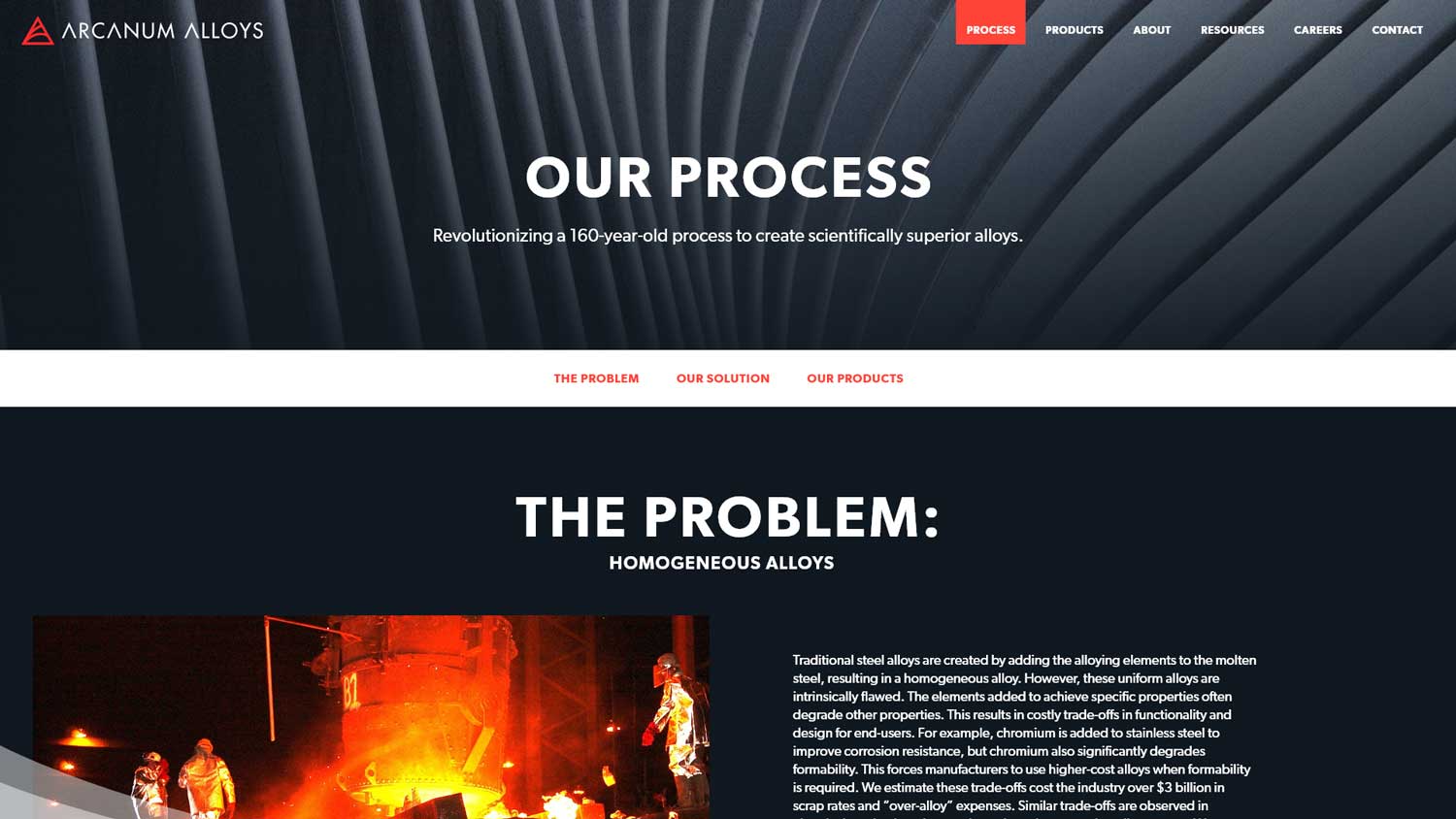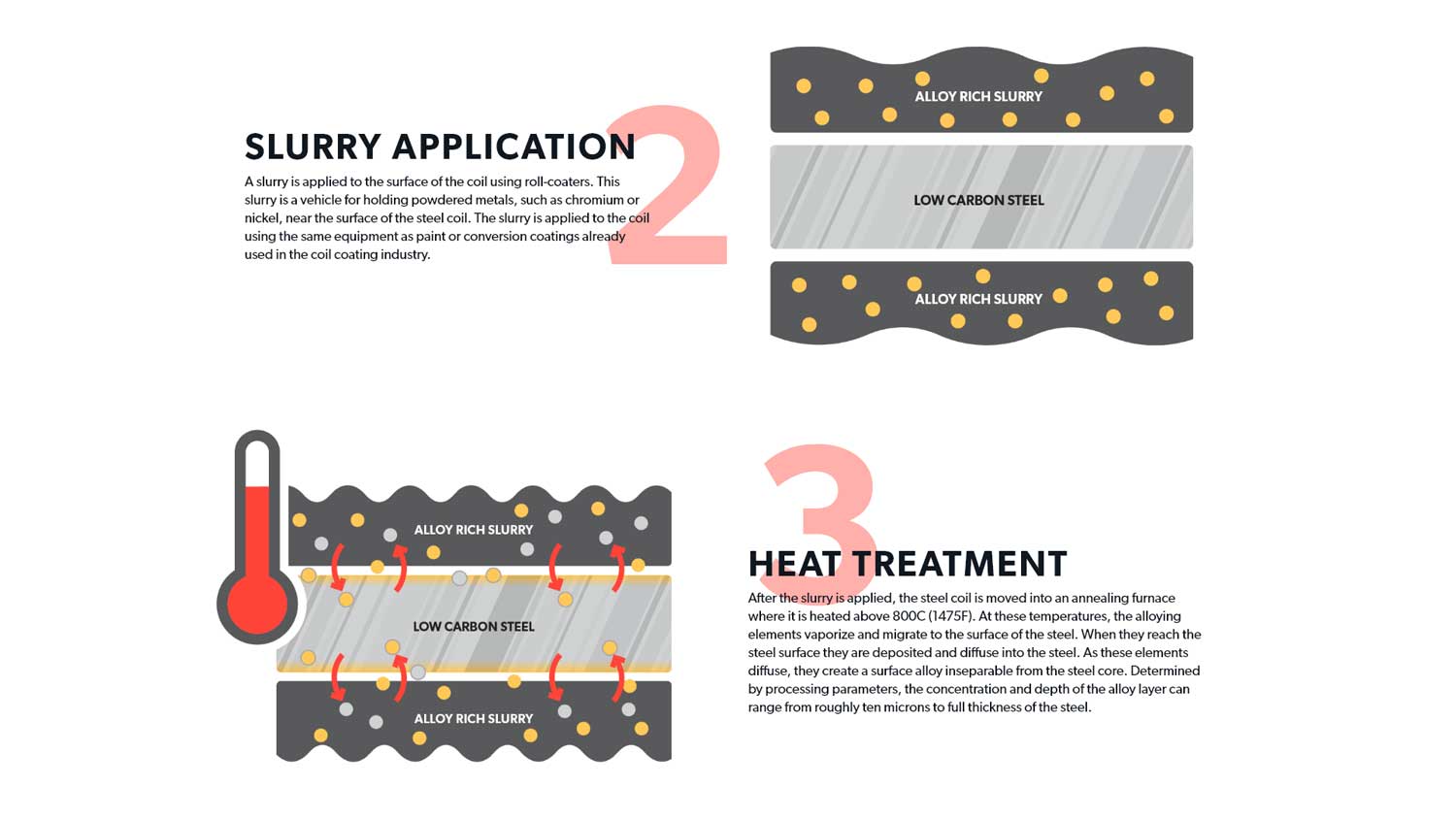 Results
Like many startups, Arcanum ran on investment and was generating interest in their industry right up until 2020. With the convergence of societal and market forces outside their control, Arcanum closed their doors in 2021.