Digital Tool & Die found themselves in the same position as many in their industry — devoted clients, top-of-the-line equipment, and no good way to tell people about it. They approached us to help fix it, which we did by developing strategies, tools, and digital ad campaigns to showcase their capability and their culture.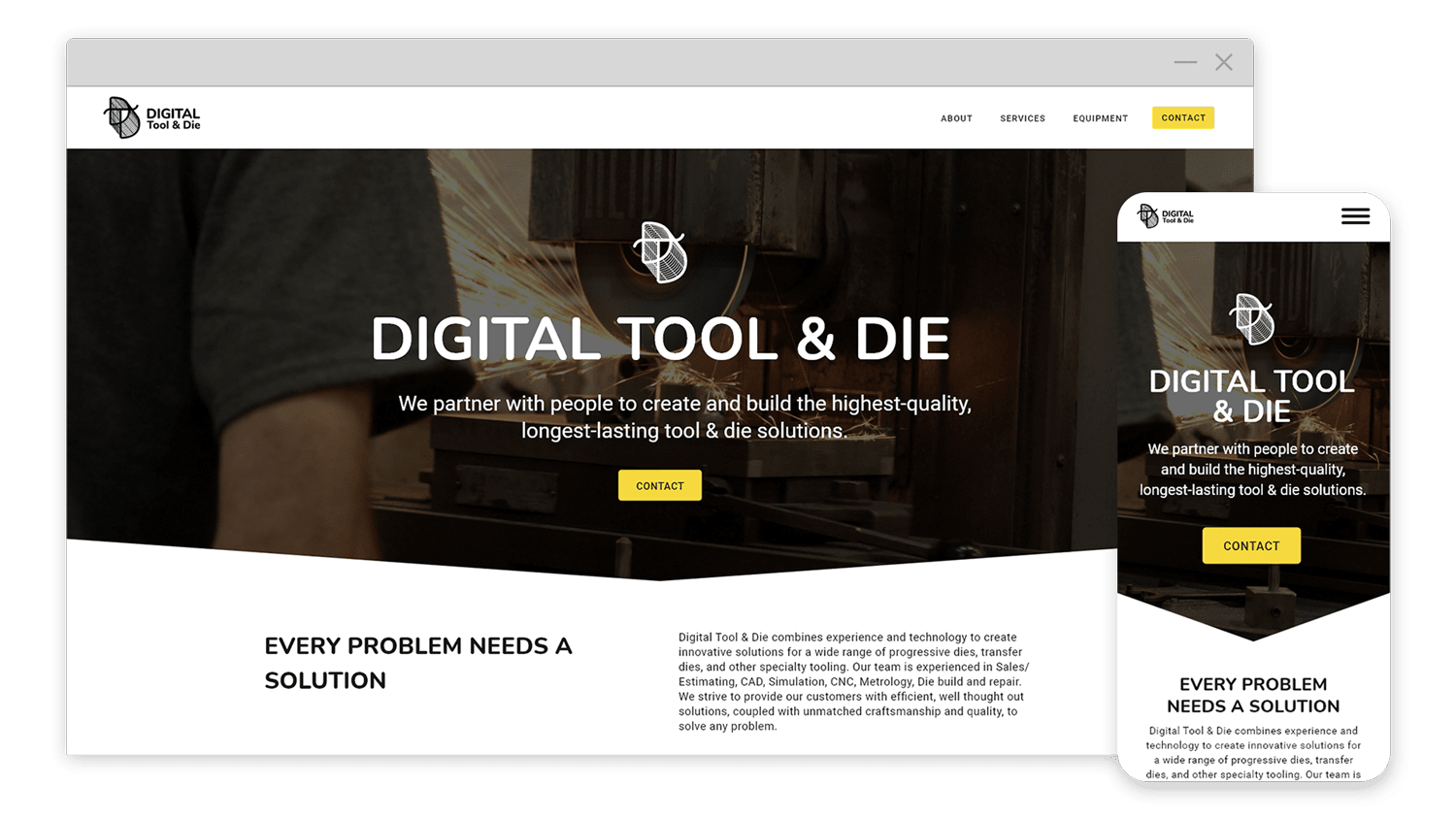 Building a Brand Identity
When our engagement with Digital Tool & Die (DTD) began we already knew we would need to jump right into creating brand identity elements to give our marketing and advertising efforts the visual tools they needed. We started by standardizing their logo and color palette, then moved on to creating a library of videos and photography to help showcase their equipment, people, and shop.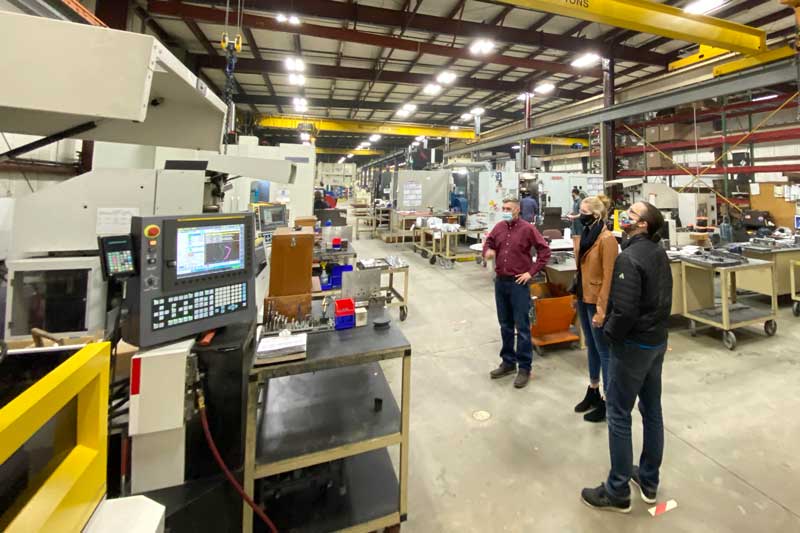 Collaboration process/ scout
The challenge with planning a shoot at a place like DTD is becoming familiar with how their work is done, what the tools of the trade are, and orienting yourself in their enormous space. We toured and scouted the shop multiple times to plan a shoot that included still photography and videography. The goal was to capture a wide range of B-roll for fleshing use on the website, then return and get employee testimonials and portraits for use in driving potential job seekers to the new site.
We utilized several different camera setups, lighting rigs, crane shots, and strategically placed GoPros to capture a range of photos and video from the shop floor. These were used to build the bulk of our image library to help tell the DTD story. We returned later for interviews with employees to highlight the benefits of working for the company, which were used to cut together the successful recruitment video below.
Website Design/Rapid Launch
While part of our team focused on building Digital Tool & Die's visual brand identity the rest of the team got to work planning out a new website. The primary objectives were to create a modern, clean, easy to navigate website and develop SEO-focused content to better position DTD for job recruitment and drive lead generation.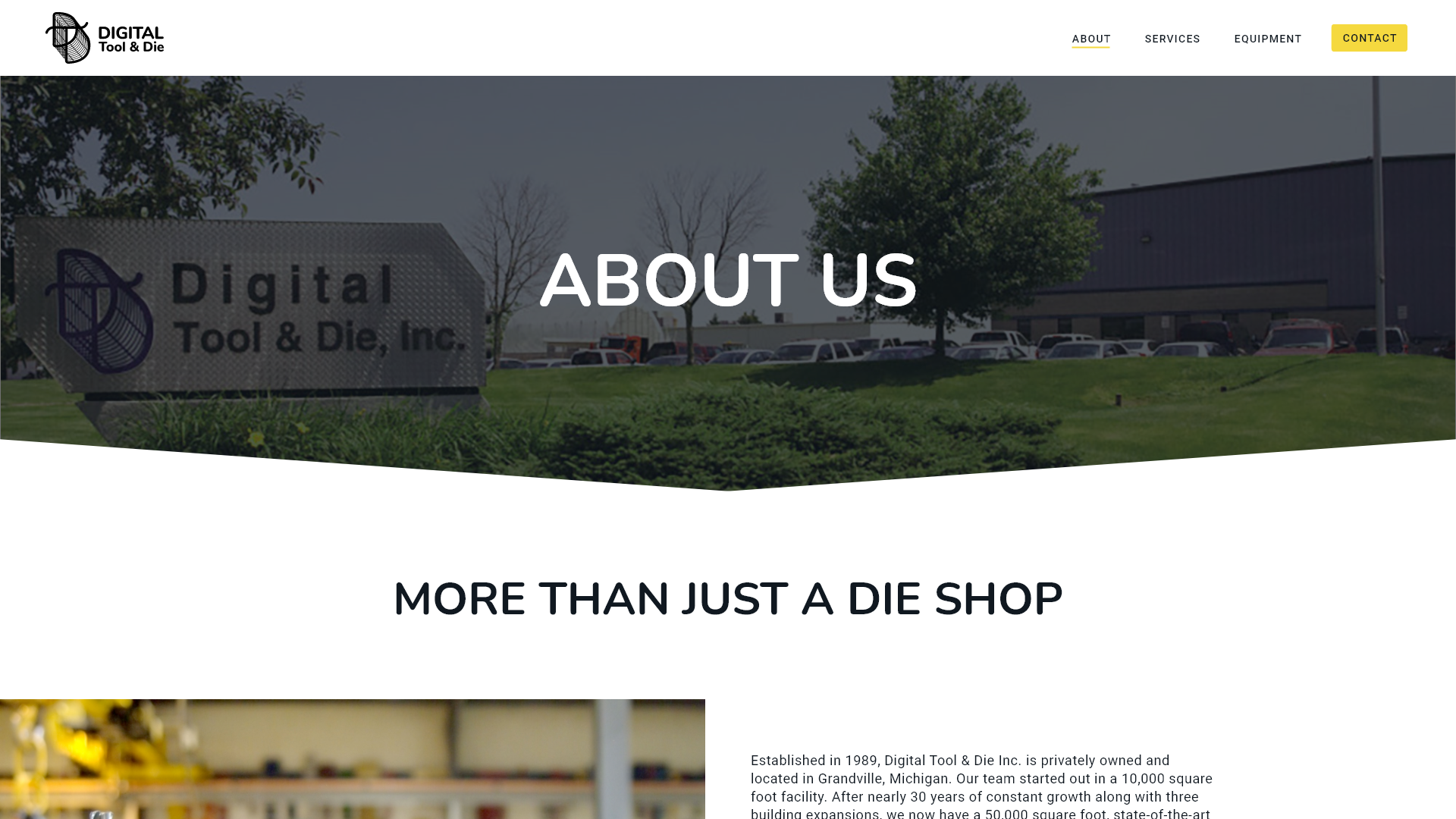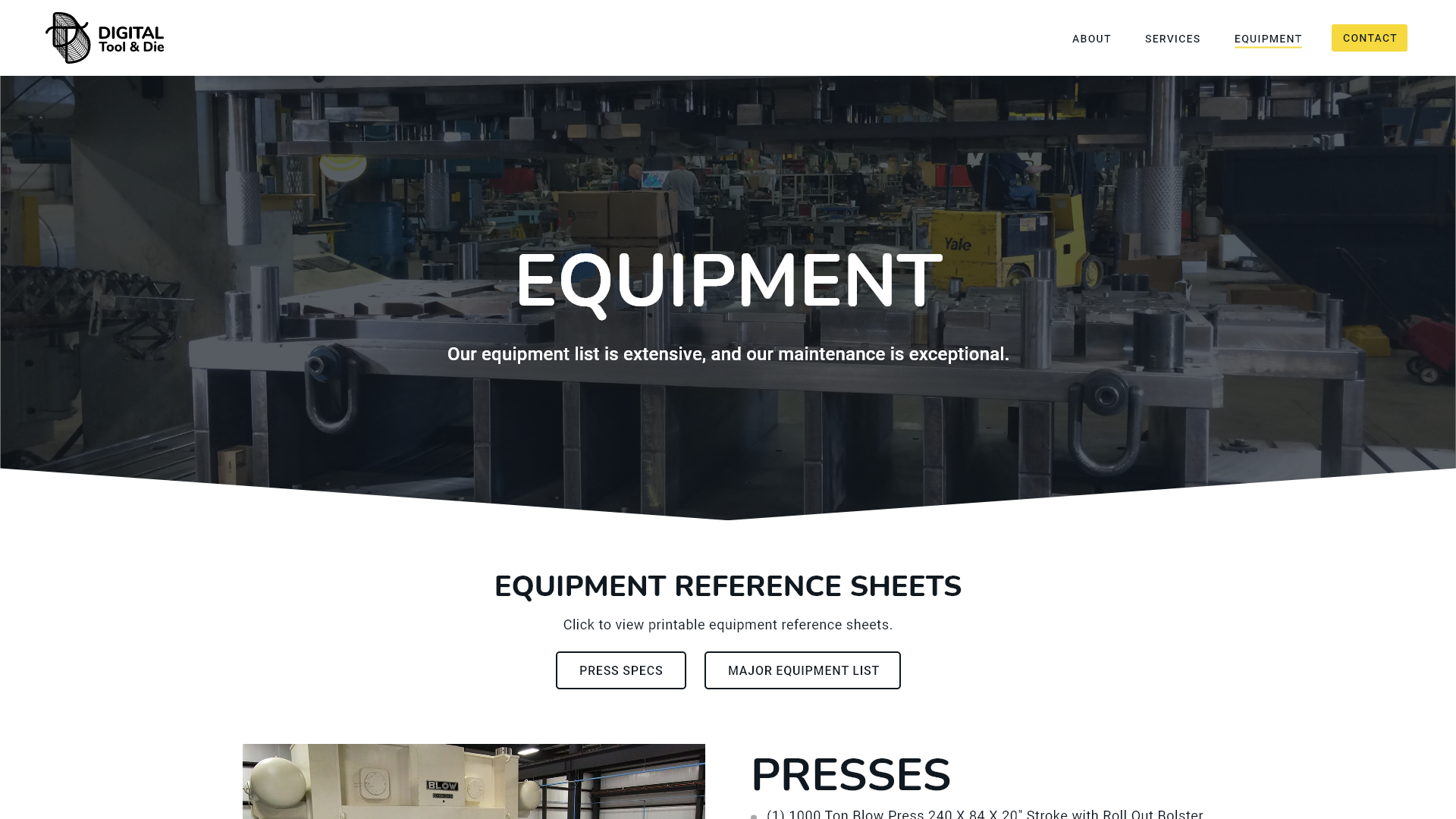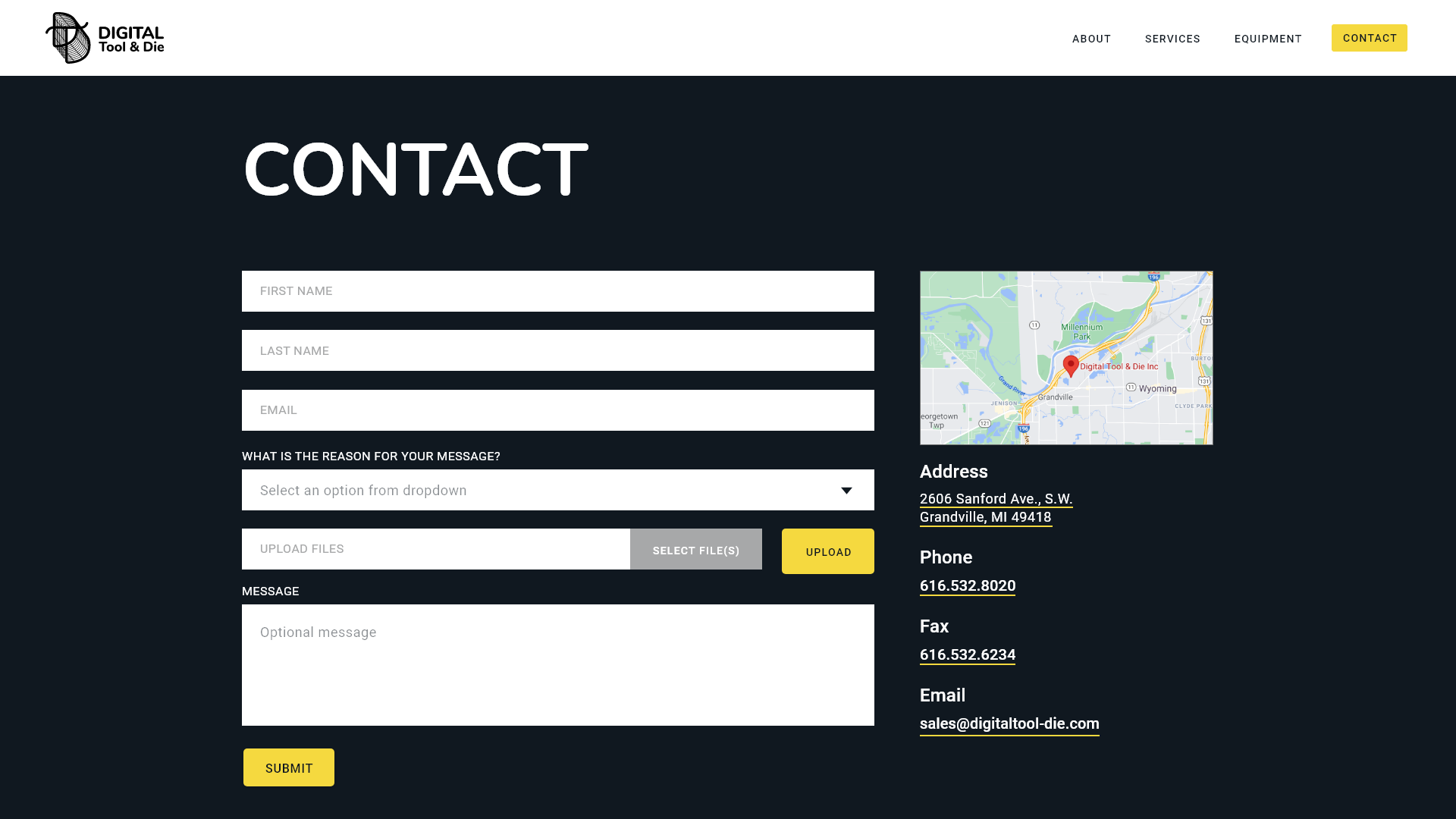 On the Careers page, we put a focus on the benefits and culture of the company. In addition to the strategy, design, and videography, we worked closely with their human resources team to update and streamline their hiring process using SmartRecruiters. This online platform not only brings together a suite of tools for posting jobs, accepting applications, and messaging applicants, it also provides a simple and easy to use jobs board. Integrating it into DTD's Careers page drove a significant increase in quality applicants and made their small team more efficient.