Thank you for your information.
Please check your inbox for the DVS Logo Design Guide.
Branding & Logo Design
Your logo is the cornerstone of your brand's visual identity. But how do you create a mark that distills the essence of your brand and leaves a meaningful impression with your audience?
All successful logos actually share five specific qualities. These attributes make a logo memorable and will help your mark build value over time. We use these qualities as guidelines when creating new logos for clients or working on a brand refresh.
Download the DVS Guide to Logo Design and keep it around as a handy reference. Use it to get ideas for a new logo or to help you look at a current logo with a fresh perspective.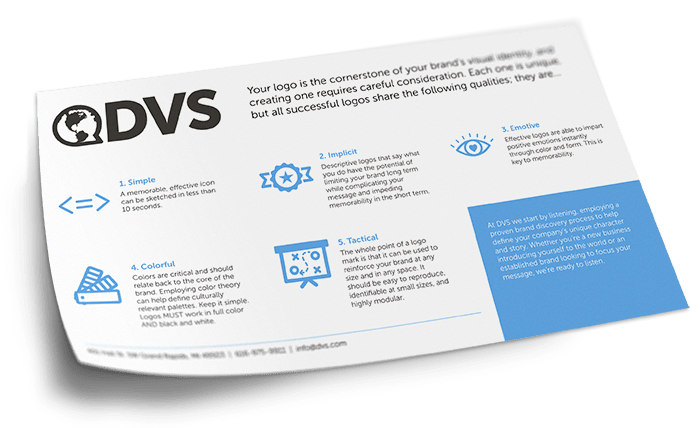 See Our Work
As a full-service agency, the DVS in-house creative team ensures the branding or design work you need is part of an overall strategy helping you meet your business and marketing goals. See how we've helped other clients with their brand and visual identity.