Making IT More Relatable – Data Strategy
One of the challenges facing those working in Information Technology is connecting with clients that aren't particularly tech savvy. Some consumer-focused businesses like WordPress, Slack, and Dropbox have utilized illustrations to extend and soften their image to be more approachable. Our friends at Data Strategy enlisted us to do the same for them.
Extending Their Visual Brand
When we first started talking with Data Strategy the basics of their visual brand had already been pretty well laid out. Their clean, modern, straightforward logo and color palette full of bright bold colors fit right in with their position as an IT services provider. They needed a way to reintroduce their brand to new clients that was more approachable and human. To do this, they partnered with us to create a handful of spot illustrations for use in ads, video animation, and web graphics.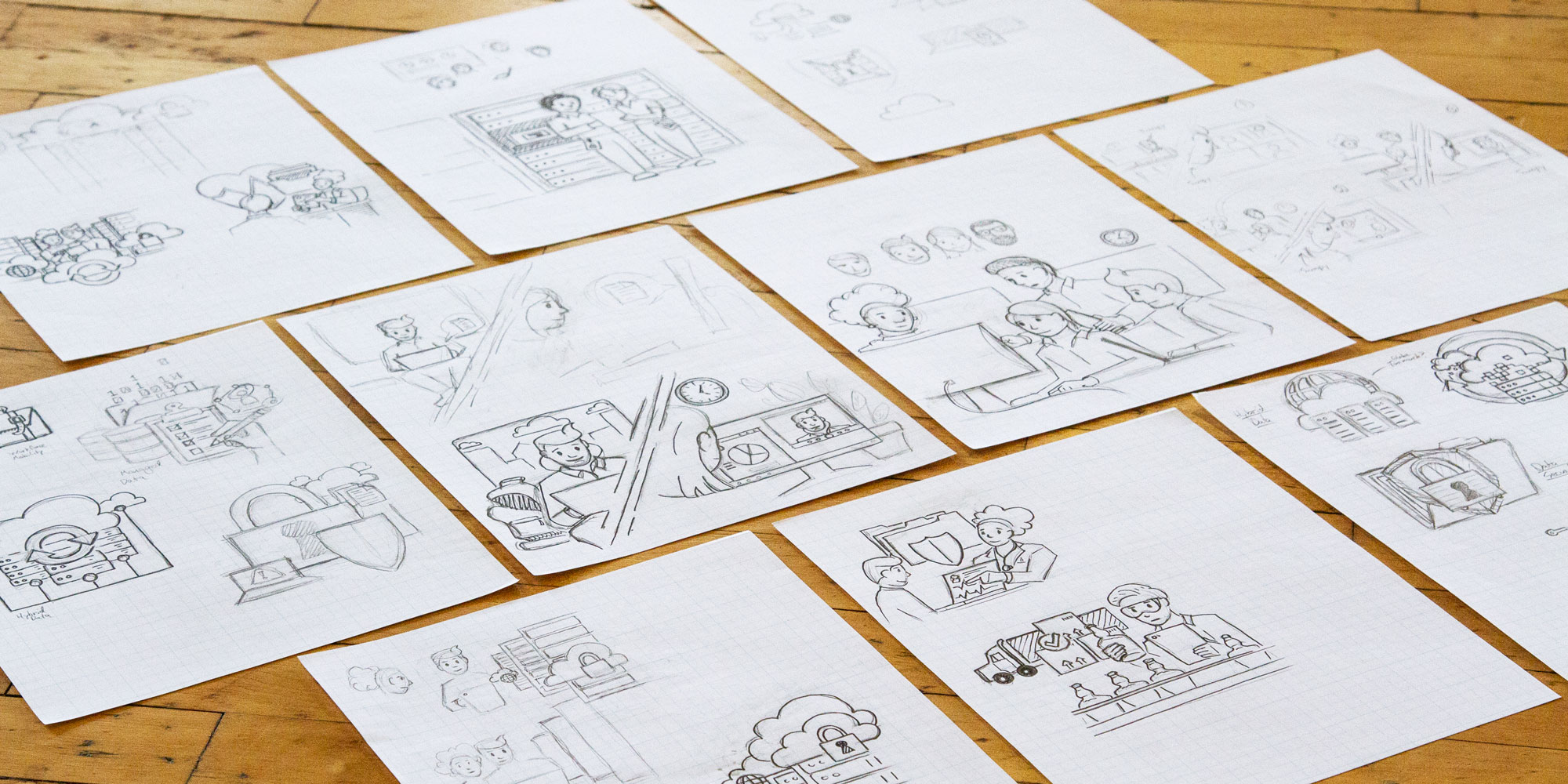 To start, we identified the subjects to be illustrated and worked up a series of pencil sketches. After a couple rounds of brainstorming and revisions we moved on to style variations. Once a style was decided we moved right into production, producing fully rendered art files in multiple color profiles for use on screen or in print.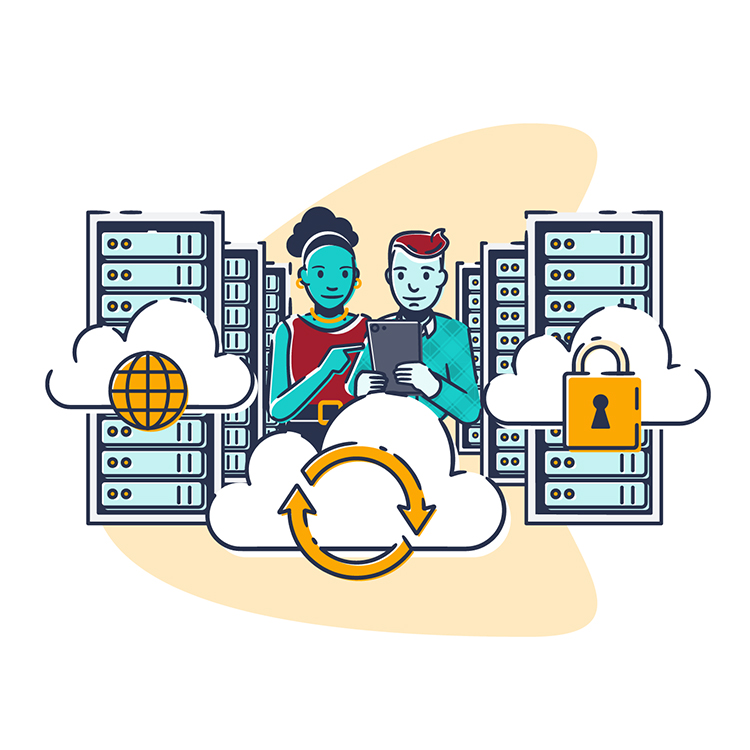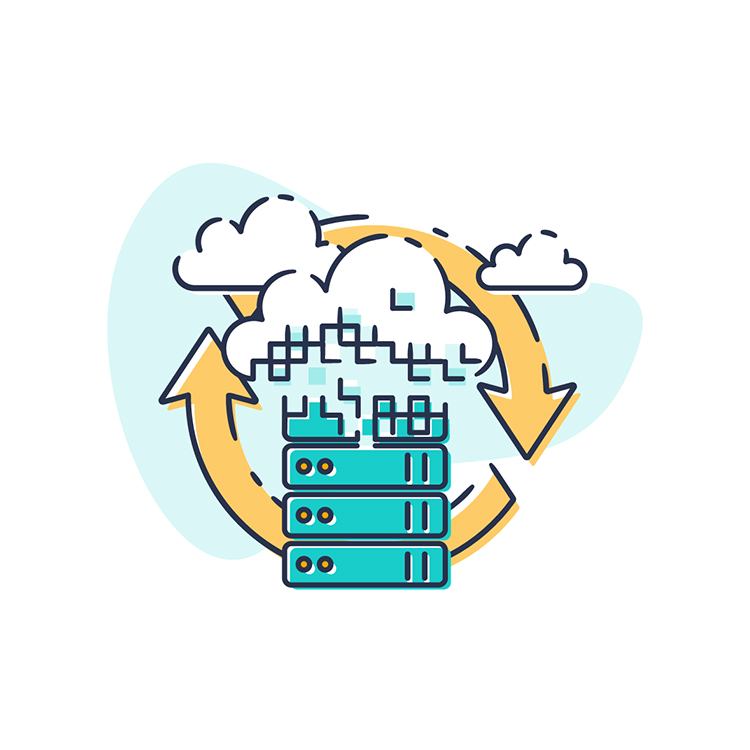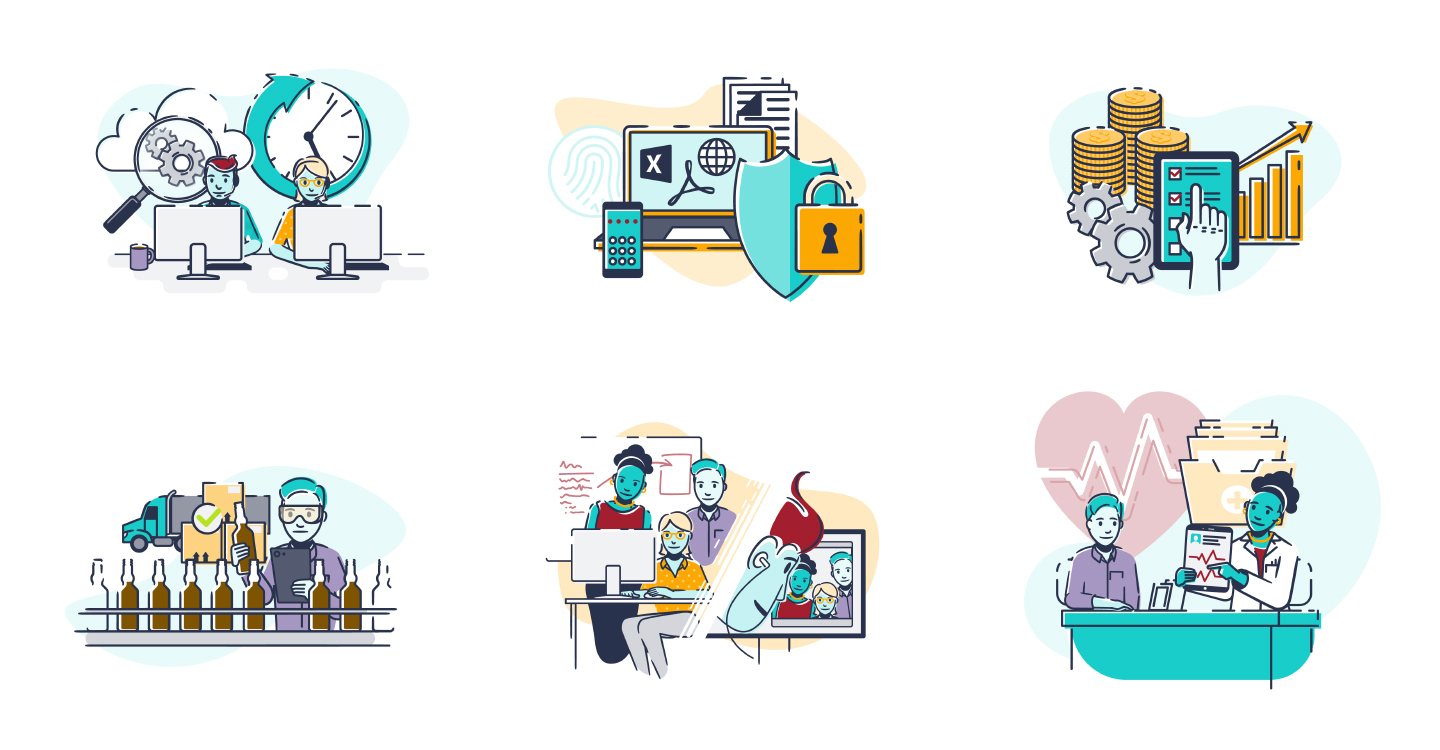 We also mocked up a homepage with the new illustration style for the client to show how far these illustrations could go in terms of extending their brand. The result accents their core brand without detracting from it and sets a friendly, somewhat trendy tone for a robust marketing campaign.