What Is HubSpot? A Simple Overview

16

min read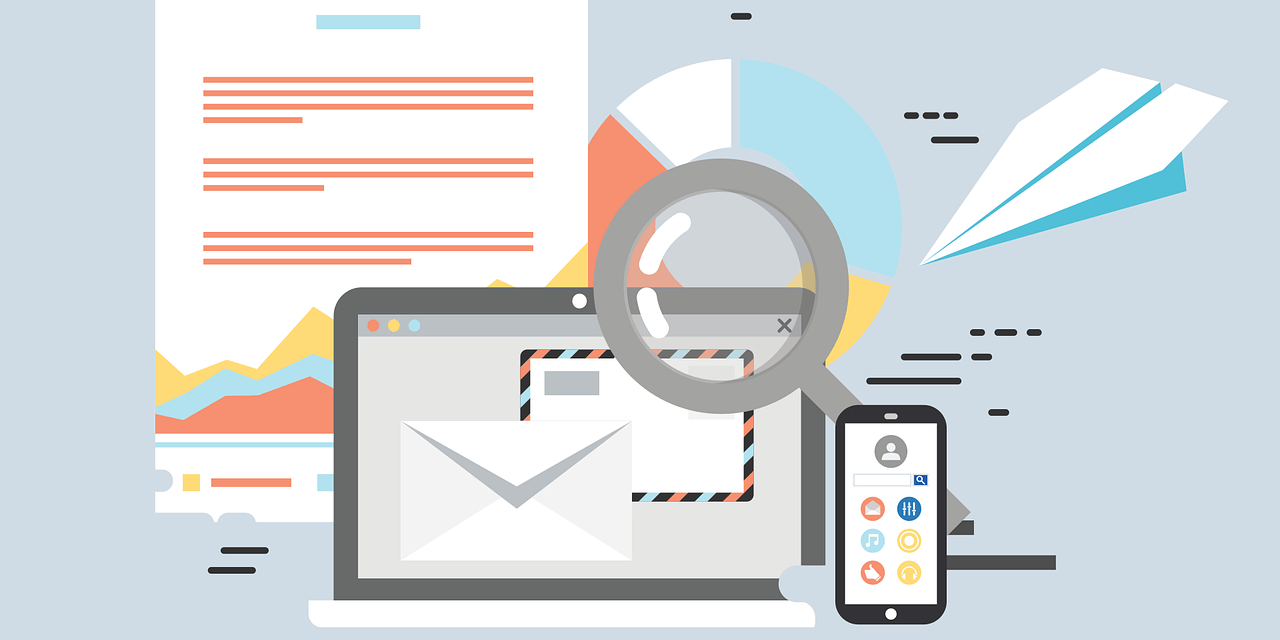 When it comes to marketing your business, it's important to know what tools are available and how they can help you reach your goals. For ease of use and optimized personalization, we recommend incorporating a business automation platform like HubSpot into your business operations.
What is HubSpot?
HubSpot is an all-in-one customer relationship management (CRM) platform that offers different "Hubs" depending on your needs.
Sales (Sales Hub)
Marketing (Marketing Hub)
Customer Service (Service Hub)
Website Management (CMS Hub)
Business Intelligence (Operations Hub)
Why Do I Need HubSpot?
On a basic level, HubSpot is an advanced CRM that stores and provides easy and quick access to contact information, activities, deals, support requests, and more for everyone you have ever interacted with.
On a grander scale, HubSpot helps power your business's flywheel. A "flywheel" is a type of energy-efficient wheel that stores rotational energy. Once it starts turning, a flywheel's momentum will keep it going even if the original energy source stops.
HubSpot applies the flywheel concept to help visualize what happens when your entire organization is focused on delighting customers at every stage of the buyer's journey.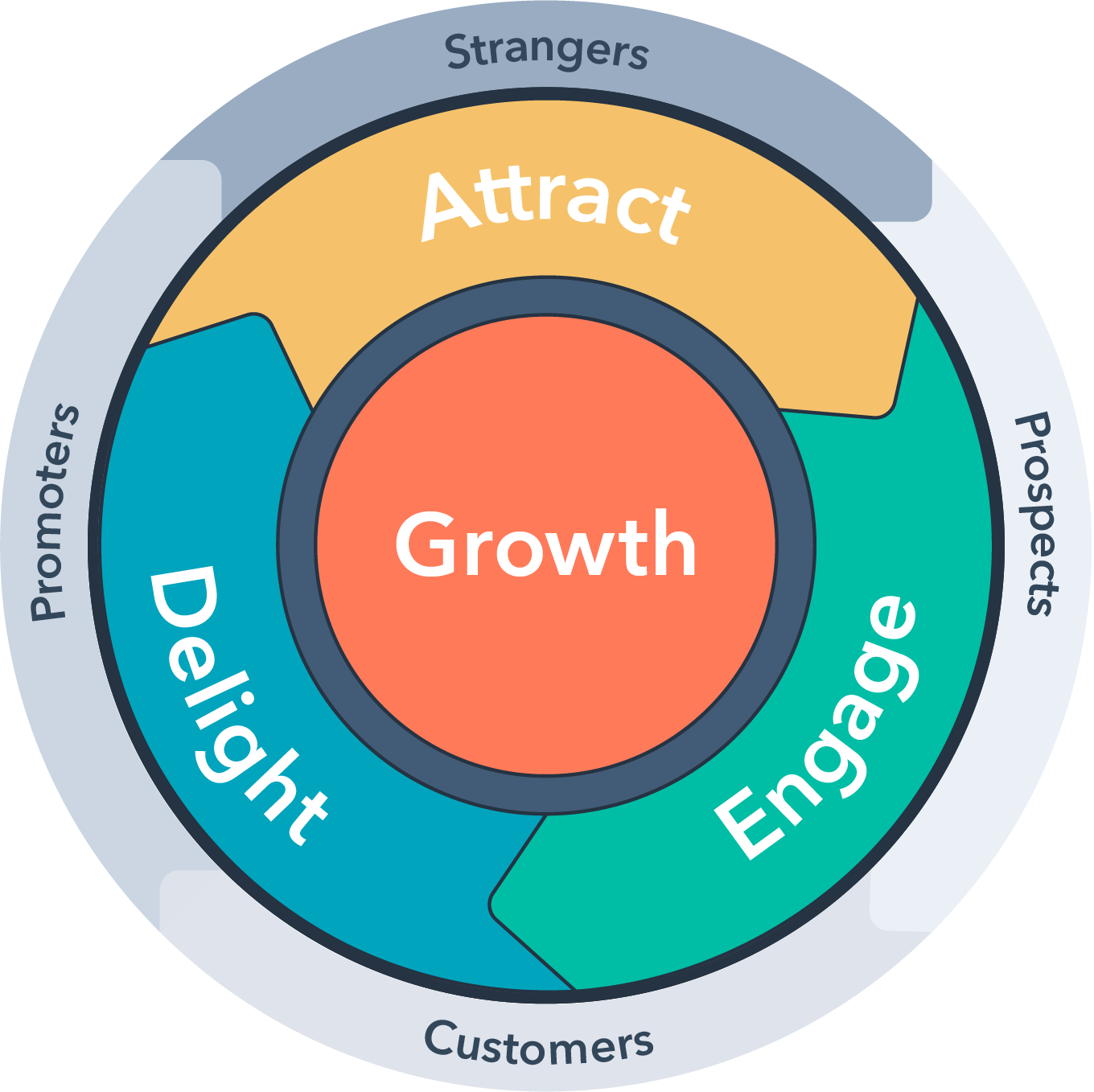 According to HubSpot, "Companies that choose to use the flywheel model over other models have a huge advantage because they aren't the only ones helping their business grow — their customers are helping them grow as well."
In a nutshell, HubSpot makes building relationships with your customers easier and gives you more to focus on meaningful activities—like actually interacting with people who are interested in purchasing or have already purchased your products or services. This platform will help you capture more leads, nurture relationships, drive sales, delight customers, and measure the ROI of all your marketing, sales, and customer service activities.
Capture Leads
HubSpot identifies visitors to your website, gathers their information (usually through a download offer or sign-up form), and initiates a conversation. Because this process is fully automated, potential customers can interact with your business from anywhere in the world at any time of day, even outside of normal business hours.
Nurture Relationships
The system will automatically begin nurturing marketing qualified leads (MQLs), usually through email campaigns, newsletters, or other content designed to offer value. Interactions with this content provide valuable information that can be used when your lead is ready to move further down the sales funnel.
Drive Sales
Once an MQL becomes a sales qualified lead (SQL), the automation system will assist your sales team with lead insights, behavior tracking, and more to help establish a relationship. These personalized insights will allow your sales team to target the specific needs of each individual lead.
Delight Customers
Today's customers are looking for timely, personalized communication from their favorite brands. HubSpot keeps all your customer service data and channels in one place so you can easily support, retain, and grow your customer base.
Measure ROI
HubSpot helps you quantify the results of your efforts with comprehensive campaign analytics and exhaustive data on user behavior. You can use this data to strategize and identify the best investments to help your business grow.
What are the Different "Hubs"? (And Do I Need Them All?)
The HubSpot platform has a range of products or "Hubs," each designed to address a specific need. The different "Hubs" include:
Marketing Hub
Utilizing lead generation, marketing automation, and analytics, this software helps you to increase site traffic and conversion rates with effective inbound marketing campaigns.
Notable Features – email marketing, landing pages, website forms, live chat, PPC ad management, traffic and conversion analytics.
Sales Hub
Sales Hub provides in-depth insights while automating the most mundane tasks. Highlights include advanced CRM, meeting scheduling, and payments.
Notable Features – Gmail and Outlook integration, email tracking / notifications, document sharing, meeting scheduling, quotes, email tracking and scheduling.
Service Hub
Your go-to software to help connect you to your customers, the Service Hub employs customer feedback, tickets, and a wide knowledge base to help you exceed your customers' expectations and turn them into loyal brand promotors.
Notable Features – team email, live chat, calling, ticket creation bots, email templates, meeting scheduling, reporting.
CMS Hub
A content Management system (CMS) is software that helps you create and manage content on your website without needing technical coding skills. HubSpot's CMS is extremely user-friendly with drag-and-drop style editors, SEO recommendations, and website analytics.
Notable Features – drag-and-drop editor, website themes, adaptive testing, and contact attribution reporting.
Operations Hub
The Operations Hub facilitates integration with your other business systems, such as production management, accounting, and more. This allows your team to work in a single system and helps prevent data silos so everyone is on the same page.
Notable Features – programmable automation, data sets, custom report builder, Snowflake data share, workflow extensions, data quality command center.
Do you need them all? It depends on your business and your specific goals. Each product is designed to be powerful on its own, but together the Hubs are a business management force to be reckoned with.
If I Have HubSpot, Do I Still Need an Outside Agency?
A HubSpot Solutions Partner like DVS will be familiar with the ins and outs of the platform, saving you the time and energy that goes into becoming a HubSpot expert. We know how all the integrations operate—hooking up Google Ads, Google Analytics, Forms, Salesforce, and email—because we do this every day. But just how long would it take for someone to reach that level of expertise? This level of knowledge can take months or even years to achieve, something that many businesses just don't have the time to invest in.
Where Should I Start?
If you're curious about how HubSpot can drive more sales, make your business more efficient, and achieve your goals, please contact us and one of our HubSpot experts will provide a free demonstration tailored to your needs.