Simplified or Stylized: What Email Marketing Templates Work Best?

16

min read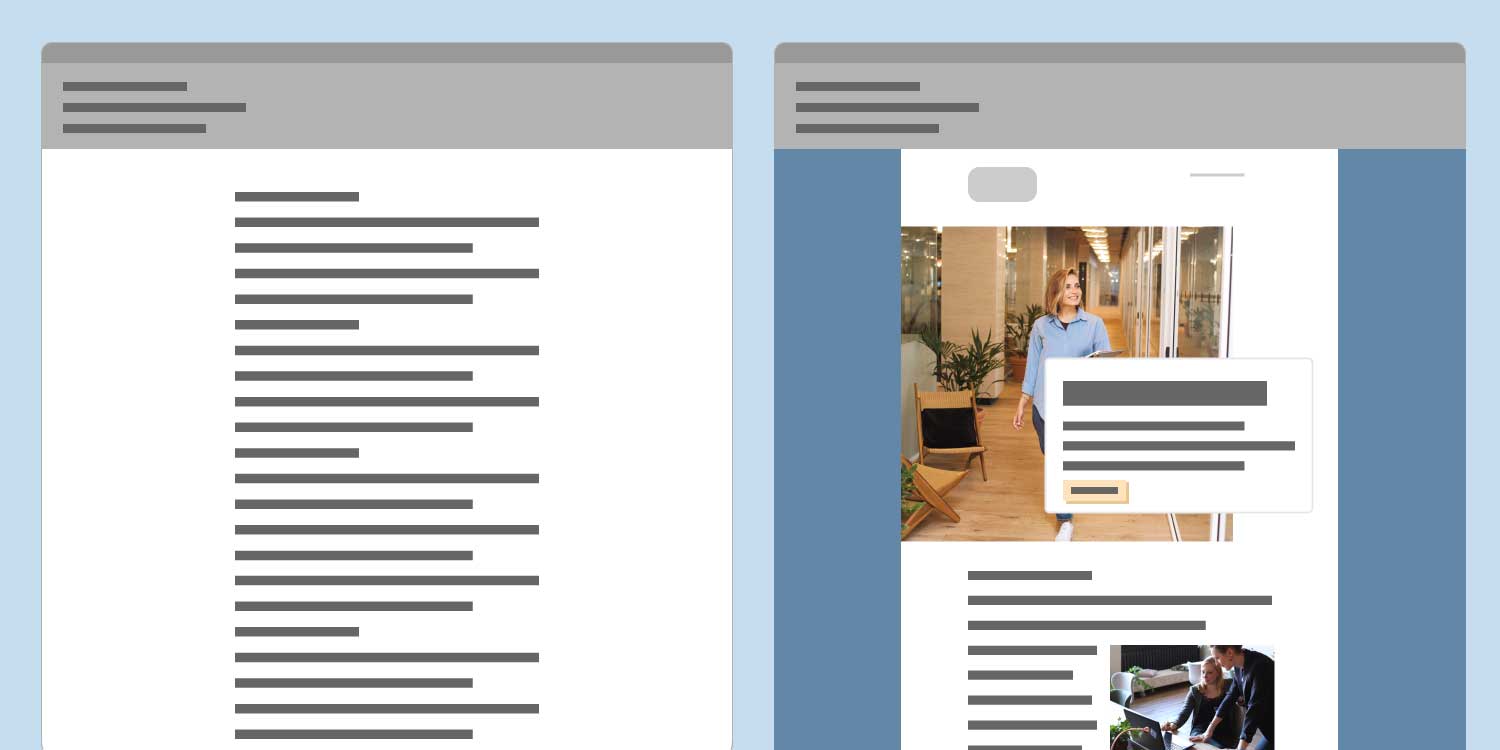 As a marketing tactic, email is extraordinarily versatile. It can be used by any brand, in any industry, to reach and engage any audience. From the smallest business to the largest corporation, email marketing is a powerful tool when used effectively.
Of course, therein lies the catch—using it effectively. A big part of a successful email campaign is how your message will be styled. Is a simple, plain-text email better? Or should you go the extra mile with a stylish, branded template?
If you've been around us for a while, then maybe our answer to this question won't surprise you at all. Choosing the right email template will depend on two things: your audience and your message. The best strategy is to let your audience's needs and your relationship with them drive what style of email you use for a campaign.
Simple Email Templates
Simple emails are an art form. Without graphics or lots of images, the success of your campaign depends on the quality of your copy. Done correctly, a simple email is a great way to build a personal relationship with your recipients. While 67% of people say they prefer image-based emails, plain-text emails actually result in higher open and click-through rates.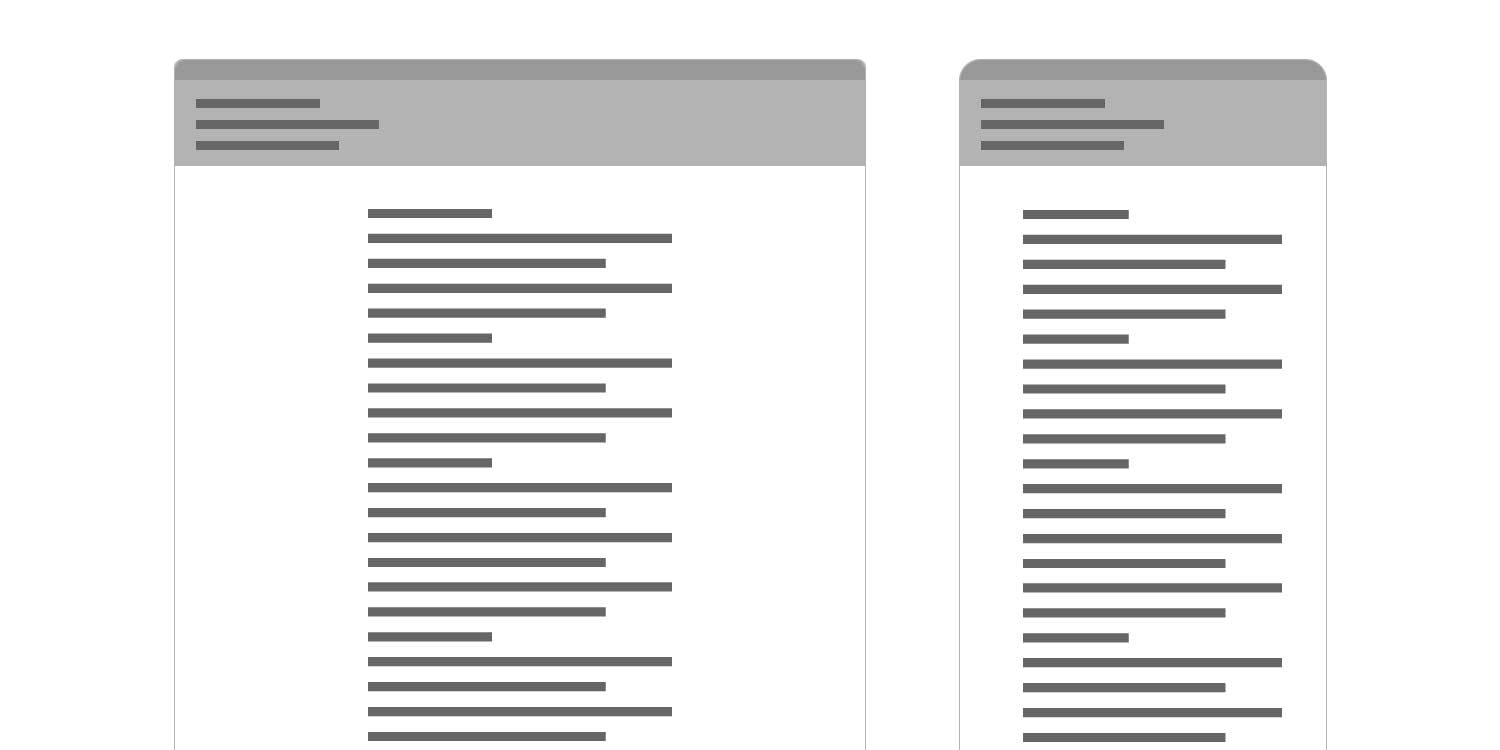 Pros:
Easy to build
Less to distract from your message
Can feel more authentic and genuine
Cons:
Can't reinforce your message with images or graphics
Can feel sparse or dry (or worse—spammy!) if your content isn't top-notch
Ideal for:
Nurturing sales qualified leads (SQLs)
Communicating with B2B audiences
Cold emailing
Stylized Email Templates
We love a stylish email template. It's a great way to send out newsletters or communicate with a B2C audience. Including a call-to-action (CTA) button instead of a text link can actually increase click-through rates by 28%. Stylized emails must absolutely be optimized for mobile. Half of all emails are opened on mobile devices, and 42% of people will delete an email if it's not optimized for mobile.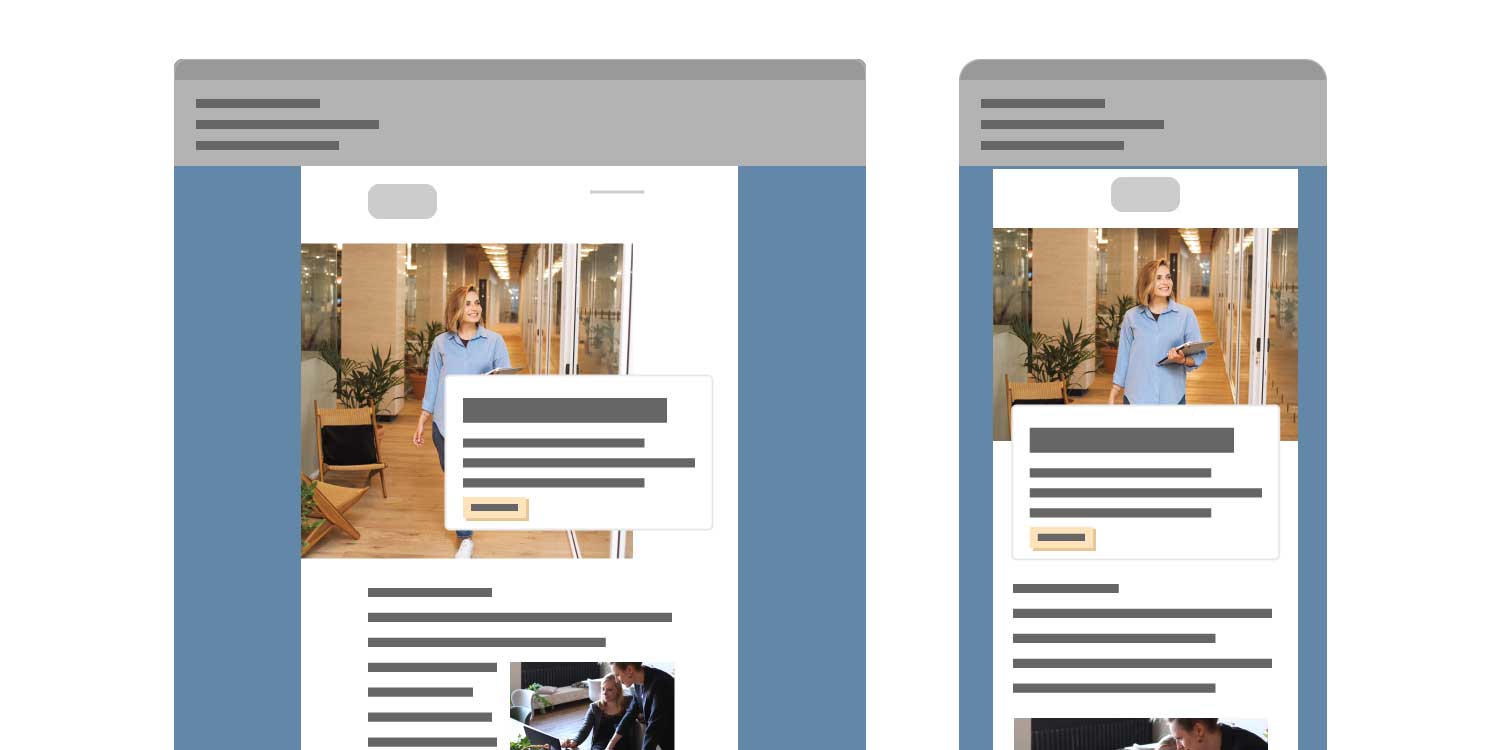 Pros:
Easy to reinforce your brand identity
Gives your message extra flair
Can feel more "official" than a plain-text email
Cons:
Requires more expertise to build
Must have mobile-responsive design
Too much pizzaz can obscure your message or CTA
Ideal for:
Newsletters, promotions, special offers
Communicating with B2C audiences
Nurturing marketing qualified leads (MQLs)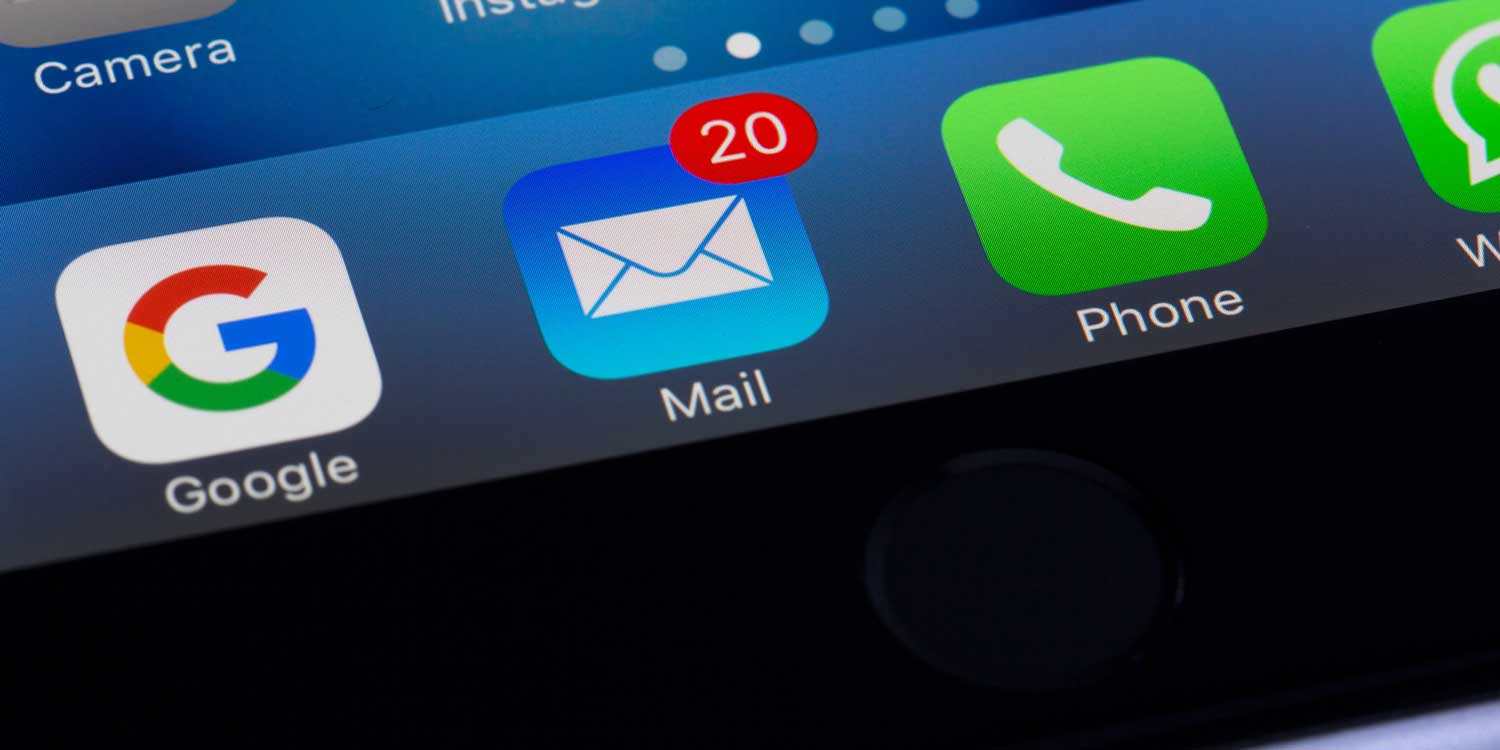 Advantages of Email Marketing
The majority of marketers (87%) expect to invest more budget into email. If you aren't already making use of email marketing, here are a few reasons you should consider it.
Cutting Through the Clutter
Email is an opportunity to cut through the marketing-cluttered internet. When compared to social media platforms or Google, your customer's inbox is a place relatively free of distractions. When people check email they're not scrolling through friends' Facebook updates or going down a rabbit trail of YouTube videos. Your message has a much higher chance of actually reaching them in their inboxes instead of your ad making a fleeting impression on social media. In fact, you are 6x more likely to get a click from an email than a tweet.
Personal, Relevant, & Engaging
Email is also an opportunity to make your marketing more personalized and authentic. People are craving personal and genuine interactions more than ever before. Brands have a chance to deliver this authenticity while also providing value to email subscribers. Just in the past 12 months, 78% of marketers have seen an increase in email engagements.
Email Statistics
Here are a few email statistics to help give more perspective.
Just over half of consumers purchase something following a marketing email at least once a month.
59% of B2B marketers cite email as their top channel for revenue generation.
Email newsletters are the most-used type of content marketing for 81% of B2B marketers.
Email marketing is the most effective way to nurture leads. 31% of businesses cite newsletters as their highest-performing tactic in this area.
One study found that the ROI on email was 28% compared to 7% for direct mail.
Know Your Audience
Templates are certainly important, but a successful email campaign must start with understanding your audience. At DVS, we never approach a project without having a strategy in place, complete with audience information and potential tactics. With the strategy in hand, we'll build the perfect email campaign designed to capture the interest of your target audiences. Whether that means a plain-text email with carefully crafted copy or a snazzy, mobile-optimized newsletter—we want to help you reach your audience in the most engaging and rewarding way possible.
Let us know if you have questions, but in the meantime here are a few other resources you might be interested in: