The Show Must Go On

10

min read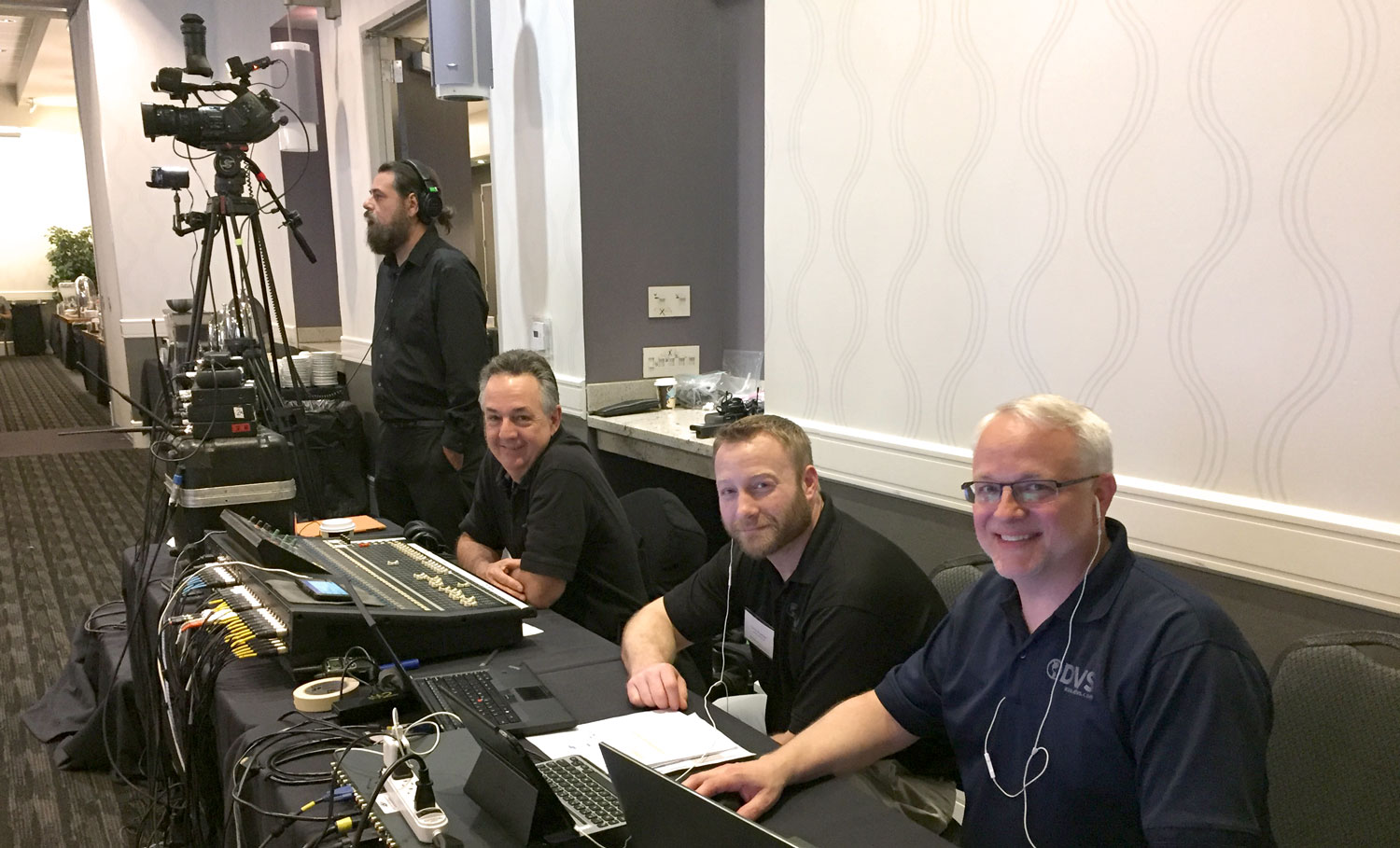 How to reach audiences when your event is cancelled
With conferences and events being cancelled or postponed, many are left scrambling with what to do next. Conferences and events are often critical components to an organization's marketing strategy, and in some cases, the only tactics designated to reach their customers. Global cancellations like this are rare, but they don't have to signal the end of the show. Alternative solutions exist for those willing to think-on-their-feet and be flexible with change, and DVS is here to help!
1. Live Stream
With the ease of internet access in today's world, you can still reach your audience in the timeline originally planned by taking it online. If people can't come together, you can still go to them. DVS can help plan, configure and execute your conference, event, or presser by streaming it to your target audiences. This can be done live in real-time, or our team of professionals can record it, post it to a trackable landing page and spread it out to the world via social media, email, and digital ads.
2. Host Your Own Event
While the big show may be cancelled indefinitely, take advantage of the opportunity to plan your own event at a later date. Conferences offer small windows of opportunity to engage your target audiences. By hosting your own, smaller event or webinar, you can focus specifically on those you want to reach and plan the event around them. Be sure to allow them full access to executives, feed, and entertain them.
3. Planning
Cancellations and postponements of the magnitude we're experiencing do not happen often. However, by creating a formal, crisis communications plan, your company and team members can be ready to roll with what's happening, small or large-scale. The team at DVS has decades of experience in strategic planning, particularly when it comes to public relations and needing to reach your audiences quickly and effectively in a time of need.
Reach Your Audience With DVS
Cancellations and event postponements don't have to derail your strategic marketing efforts. We have found some of the most creative and flexible ideas come from high-pressure situations. And you don't have to manage it alone! As a full-service marketing and advertising agency, DVS can help with any video production or digital need you have as well as strategic planning, crisis communications, and public relations.