Focused SEO Strategy – Sunset Communities
We proudly partner with Sunset Communities in their mission to improve the lives of seniors in our community. Building easy to use WordPress sites and communications plans is how we make their lives better.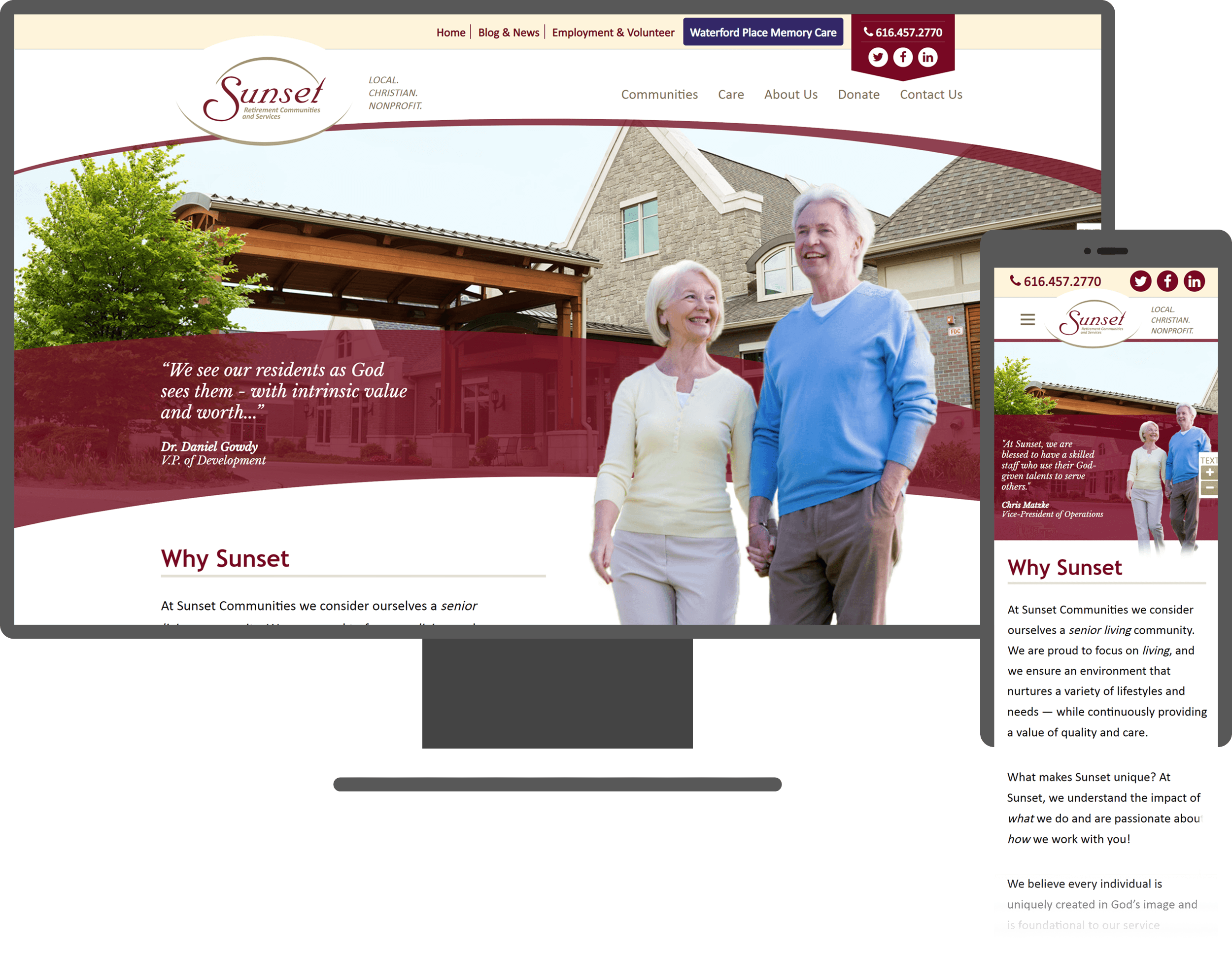 Building a Modern Website, Content First
When we first began working with Sunset Communities in 2014 the SEO game was beginning to modernize rapidly. As a non-profit elder care and residential organization, Sunset was competing with large national players who were dominating local search results.
Website Development
For years Sunset had expanded out their offerings, adding new areas of care and more facilities to serve their residents. Each time they added a new facility they would build a new website with a new URL. In effect this was casting a wide net, but Google had begun to focus on deeper content and domain authority so this strategy had spread them too thin. We built a new site to organize and house all service and facility information under the "sunsetcommunities.org" domain. This, along with working in under-utilized industry keywords like "senior living," helped focus and boost their search results to consistently land them on the front page of Google locally.
Accessibility
Careful consideration was given to accessibility when designing and developing the website. Understanding that a number of users would be potential residents or elderly children of residents, we built in things like a simple text size toggle to increase and decrease the size of the type on page. We also focused on making large, easy to tap buttons and minimized the use of menu dropdowns for those with decreased dexterity.
Tracking Leads
It was important for Sunset to be able to track what pages users were submitting an information request from, while at the same time making it as easy as possible to do so.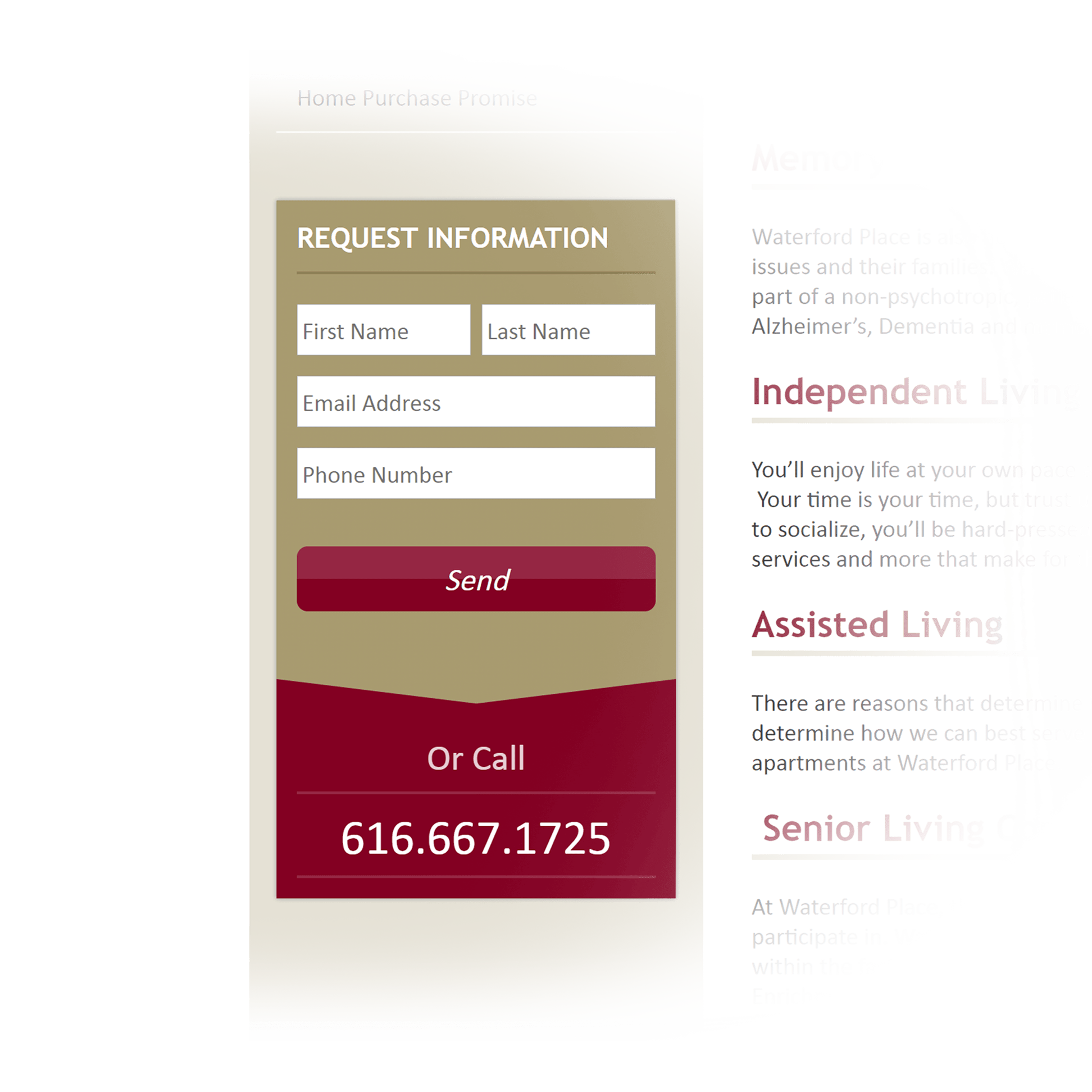 Renewed Focus on Donations
In 2018 we launched the new Sunset donations page. Their previous toolset was feature poor and service-fee rich, but its database was still useful for tracking donors. We set up a WordPress site dedicated to donations to give enough space and context to make the case for various types of donors. The tools used offer the ability to have multiple campaigns running at the same time, all with their own progress thermometers and greatly simplified donation forms. The back end is powered by Stripe which has a more straightforward processing fee structure, and we can output the database and import it into their existing donor database for easier administration.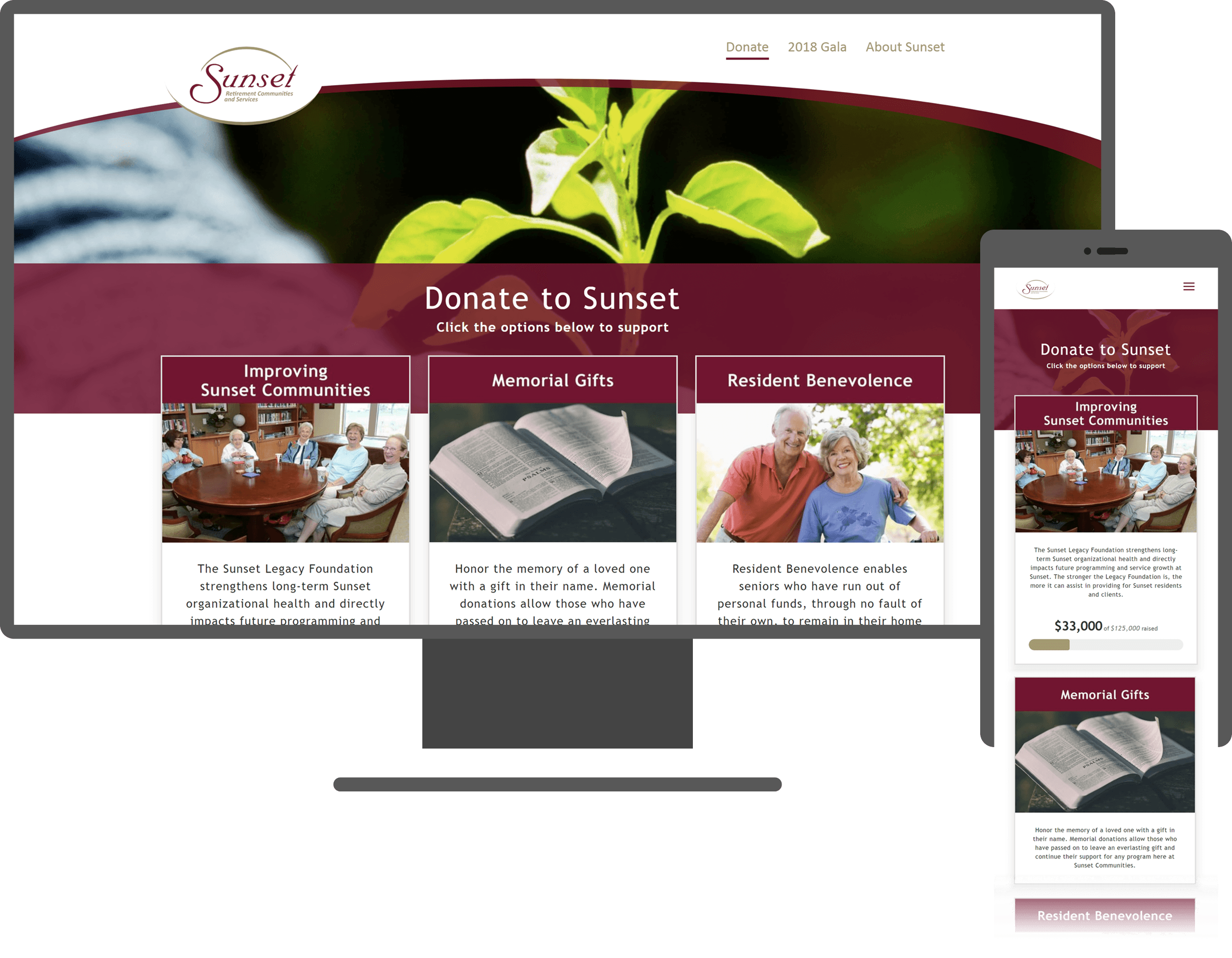 Communication Strategy
A big part of our initial focus when rebuilding the Sunset website was improving SEO. By structuring the site to house all their content under one roof, we researched industry keywords and cross referenced them with searches done through Google in West Michigan, Michigan as a whole, and even in the immediate tri-state area. Doing so led us to a trending key phrase – "senior living." This under-used phrase put Sunset at the forefront of an industry shift towards a more holistic approach to seniors and their unique health challenges.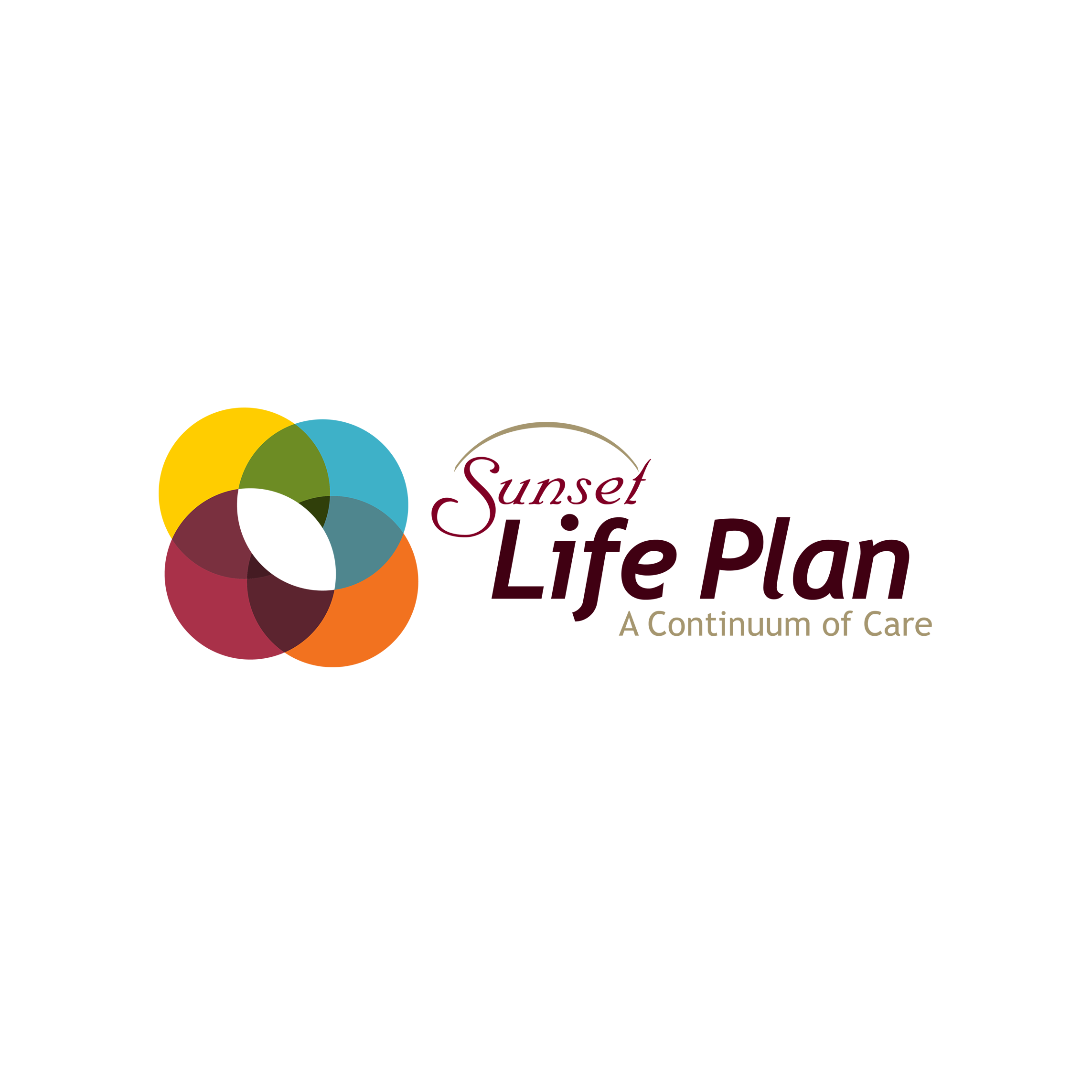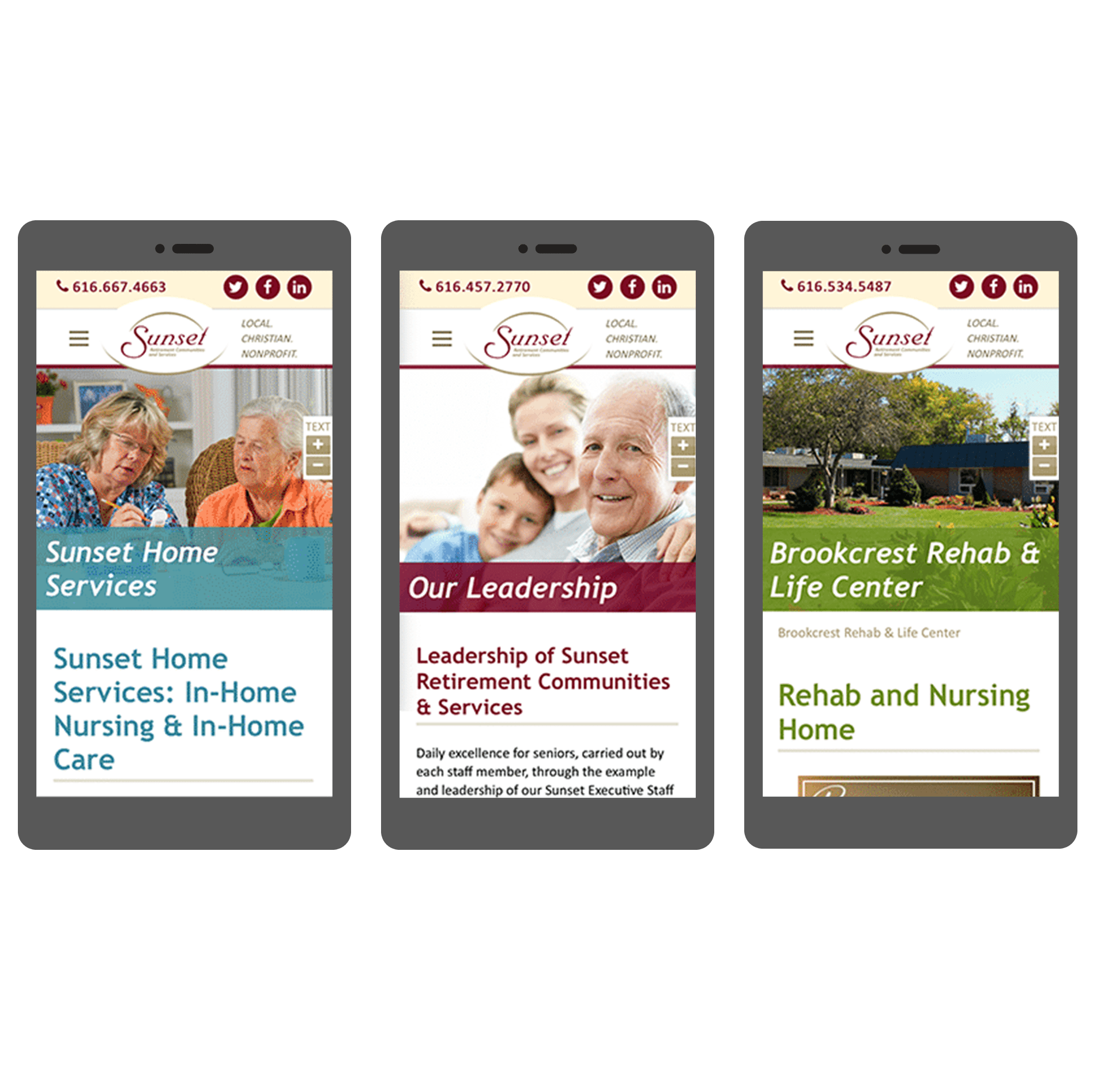 Many Services, One Plan
In recent years we've helped Sunset shape the language they use to talk to residents and their families about their range of services and communities. With the aforementioned shift towards "senior living," we worked with the team at Sunset to develop the "Sunset: Life Plan" to help better explain the range of overlapping services and how residents move through them during their stay. We designed a logo to help brand this concept and act as a touchstone for pages on the site that correspond to these steps in the plan. It incorporates all the colors for the communities used in Sunset branding.