A Case Study in Innovation – ODL Digital Doorglass Displays
ODL is a local West Michigan manufacturer of door glass panels used both as replacement pieces and in new construction projects. Founded in 1945, in Zeeland, Michigan ODL has become a nationwide brand distributed across the country. This family-run business manufactures hundreds of door glass designs and other door related products.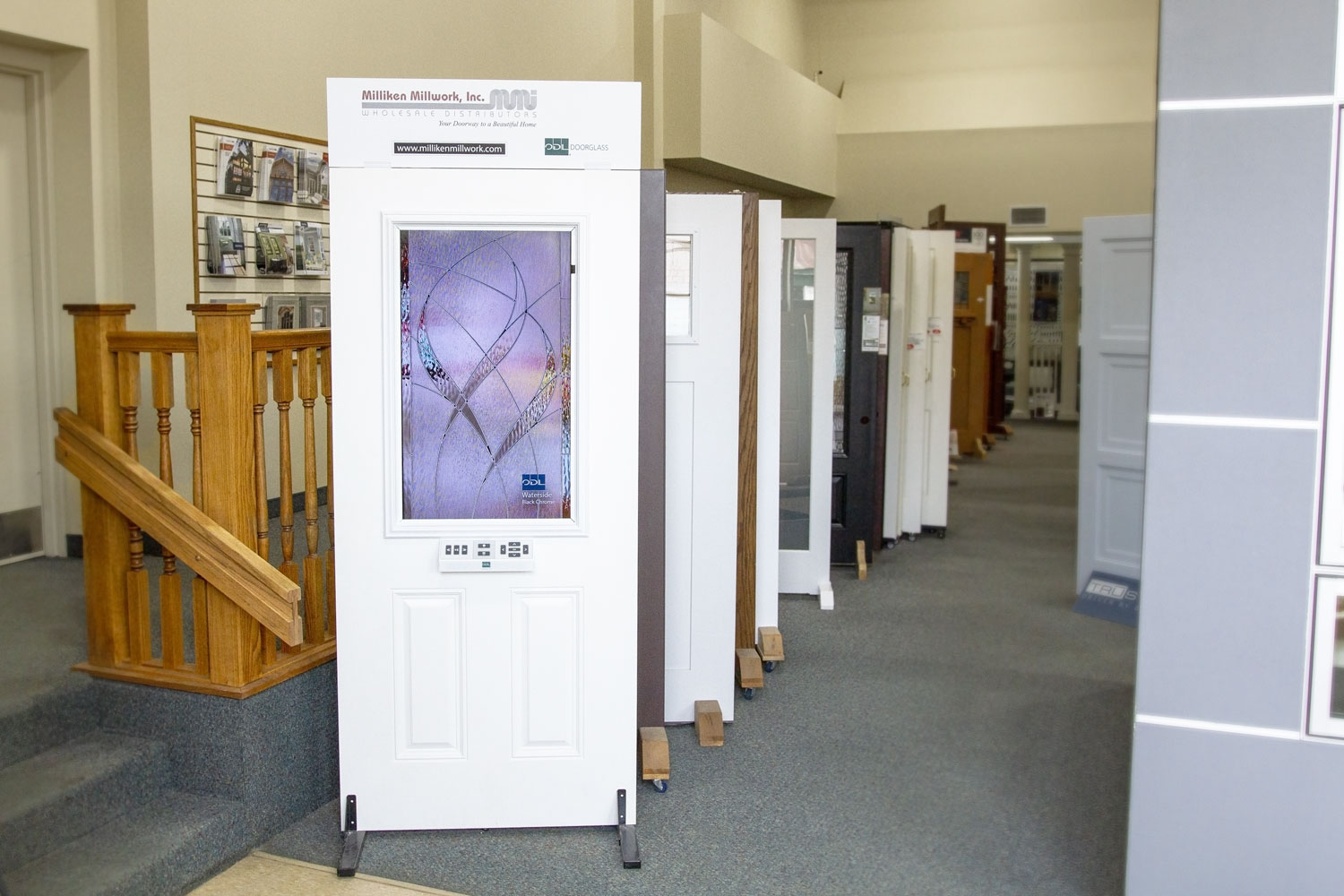 We Started by Listening to Our Client
As an agency, we are dedicated to listening to our clients in an ongoing effort to understand and craft innovative solutions for their communication needs.
To that end, we approached the marketing team at ODL and asked what communication challenges they were facing. The ODL team shared a few concerns, and from those, we learned that they had developed an innovative Digital Doorglass Display (DDD) solution. While the DDD was cutting-edge, their method of presenting and delivering their message needed improvement.
Project Details
The Challenges
While we were listening to ODL, they identified one core challenge with the DDDs. They needed a more intuitive way to update all of their displays. In our research to solve this challenge, we came back to ODL with two additional solutions to challenges that had presented themselves.
1. How to consistently update 1,300+ displays spread across the US and Canada.
The DDDs used a video loop to display ODL's various glass designs to customers. The loop was around twelve minutes long, which made cycling through the panels a lengthy process. If a customer wanted to view a specific piece of glass they were forced to wait however long it took for the video to cycle back to that glass design. This system of delivering video content to the DDD defeated its intended purpose as customers would instead view other doors that were readily available.
2. How to better catch the retail customer's eye and deliver useful product information in a way the customer can control.
The DDD video content was only updatable through a physical USB thumb drive that needed to be plugged into the back of the display panel. This was the only way for ODL to add or remove content from the display. This process proved to be difficult for regional salespeople to accomplish on a nationwide scale, leaving many retail stores to have outdated DDDs.
3. How to obtain analytics on customer's product interests at the Point of Purchase.
As the DDD's only used a video loop located on a thumb drive in the door, there was no way for ODL to harvest valuable data on customers interaction with the doors. It was impossible to detect which glass designs were popular amongst DDD viewers short of looking at sales, which offered no way to view where the glass designs reach was coming from. This lack of information made it difficult to coordinate updates and report on the doors.
The Solutions
1. An Updated Multimedia Content System
To provide a better experience for customers interacting with the doors, we dived into research, interviewing people at the retail store level seeing how to improve the DDD content system. What we learned was that these doors needed to be more interactive, yet still simple enough to navigate to a specific panel of glass.
To solve the challenge of updating over a thousand displays across the country, the best solution was to implement a custom electronics package. This package to the form of a keypad which is easily attached to the front of the DDD. The keypad contains programming that would allow for a mixed media format, meaning the display will show more than just one single video loop. A portion of the screen could be showing a menu of door glass panels, while another corner could show off ODL's website, or a feed of ODL's social media channels such as Twitter or Facebook.
The new content system could be easily adjusted to display any mix of video, audio, social media, even QR codes. QR codes were added to the DDD's content letting customers scan the screen with their phone to bring them to ODL's website providing further information that may be needed. We also added a new filter system to the menu screen. With a single tap on the keypad, the door glass panels can be filtered by, items on sale, in stock, new additions.
All of this multimedia content is all controlled through the keypad system mounted to the front of the door, allowing for simple navigation of the content. Whether the navigation needed is to fast-forward through a video or move around a menu of panels, the keypad is the solution for customers to have easy access.
2. An Innovative Content Update System
After listening to ODL's pain points, we implemented a system in which upgraded the DDD's update process. The USB thumb drives were replaced by a custom solution inside of the keypad that allows ODL to update the content of a DDD remotely. This system provides for the DDDs to be updated from a single computer with just a few clicks. The process can be as specific as updating a single door, or even the entire nation at the same time.
To create the ability for ODL to update the doors instantly from a computer anywhere in the country, we again dug into research talking to retail stores, documenting where the doors are located and what connections are available to them. It became apparent that due to various corporate networking protocols, security credentials, and other forms of internet infrastructure that an ethernet or WiFi connection between doors would not allow for a workable solution. However, we found that a secure and straightforward solution could be used with the help of a cellular signal.
A system which utilizes a nationwide cellular network was the perfect solution to the challenge of updating the web of DDDs across the country. The best solution was to marry this technology into the keypad that would already be installed on the door. This innovative technique would allow for the door to be placed wherever there is cell phone signal, regardless of whether wifi or ethernet cabling is accessible at the retail store. This solution is the first of its kind to control a nationwide network of thousands of DDDs, and just part of DVS uses innovation to solve our client's problems.
3. An Analytics Plan
One of the advantages of the upgrades to the DDD is the analytic plan that is in place. Along with the cellular connection that allows for digital updates, analytical data is also available to be viewed by both and ODL, to analyze and continue to improve upon our design. On top of that, ODL can improve communications with retail stores, providing analytics to salespeople at the point of purchase to help sell glass designs to customers.
To increase the intuitiveness of the DDD we can track what glass designs in a slideshow are paused on and what pieces are skipped over with the keypad, even which panels customers are requesting more info about through the keypad. Every click on the keypad's pause, skip, and info buttons are tracked and counted as to provide superior reporting. Another critical analytical point is what panels are being selected out of the entire menu of door glass panels. This data is invaluable in helping us report to ODL what panels and DDD functionalities are essential to their customers. That way ODL can adjust their process to stock glass designs that customers are asking for, which in turn helps to retain a customer who needs to buy a piece of the door glass same day.
The Results
The DDD's had a phenomenal impact on sales. ODL found that stores that had a DDD showed an increase in sales over stores that didn't have one. Through work with DVS, stores that utilized the updated DDD continue to show higher sales numbers of ODL glass designs.
Since implementing the solutions, ODL now has a direct connection with the retail stores that carry their glass designs. This connection overcomes the hurdle that comes into place when dealing with distribution companies. When better communication is fostered between ODL as the manufacturer and stores sales are increased, and better analytics can be shared to sell the product effectively.
The updated DDDs that use the innovative cellular update systems have proved to be beneficial for ODL. ODL now can see where the DDD are across the country. An exact number and a record or what locations are keeping their doors on and using them to increase sales. This record track system is all thanks to live analytics supplied by the keypad updates.
Through the implementation of innovative solutions and a dedication to listening to our client's, we have rolled out multiple waves of upgrades to doors across the United States. Also, we are systematically working with ODL and Kent Manufacturing to pre-install our custom to doors that are continuously shipped around the country.
We are continually striving to listen to our client's needs in order to create innovative solutions to fix their problems. Interested in learning how our agency can work on your company's needs? Get in touch with us at dvs.com/lets-talk/ and well set up a time to listen.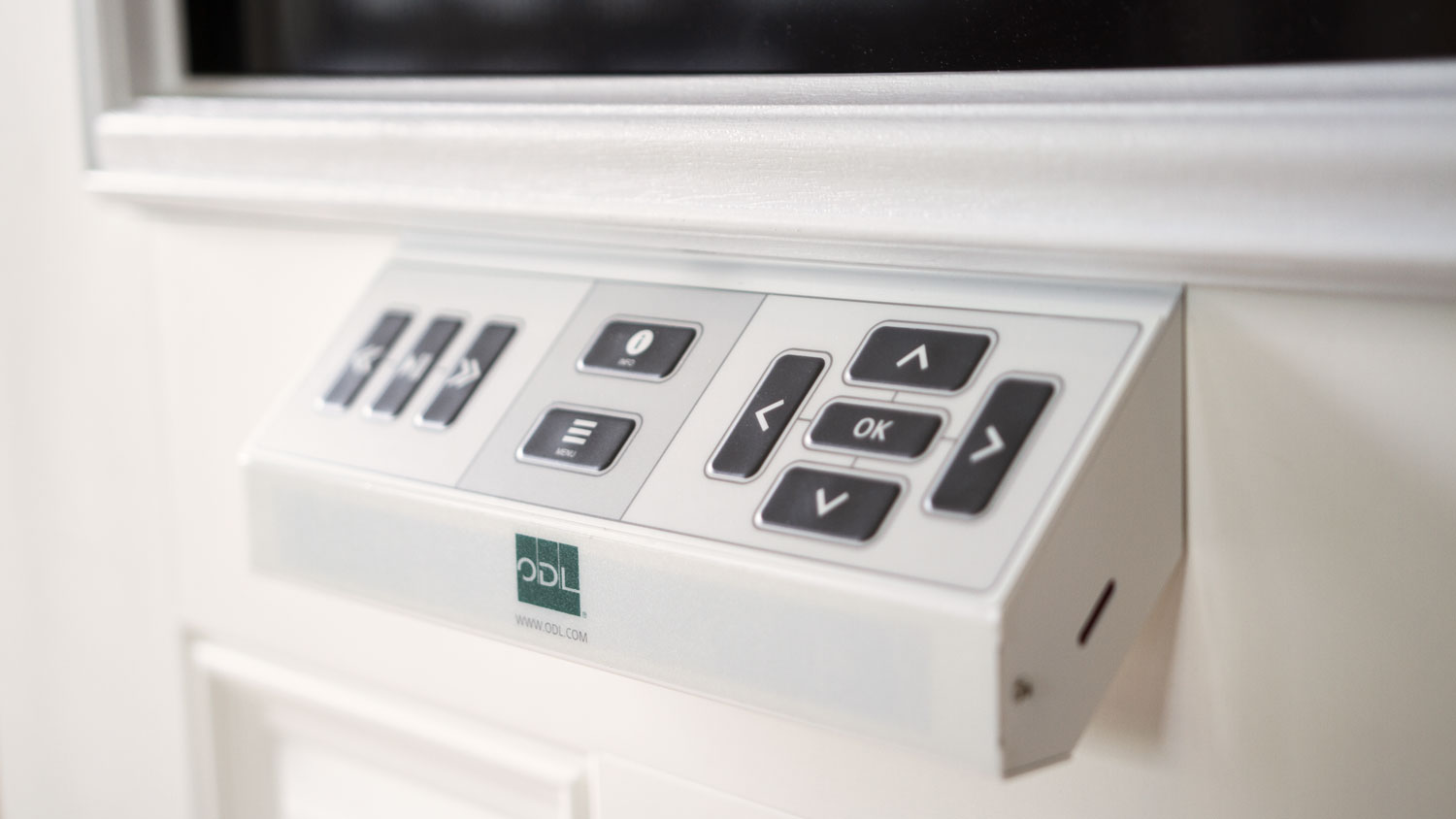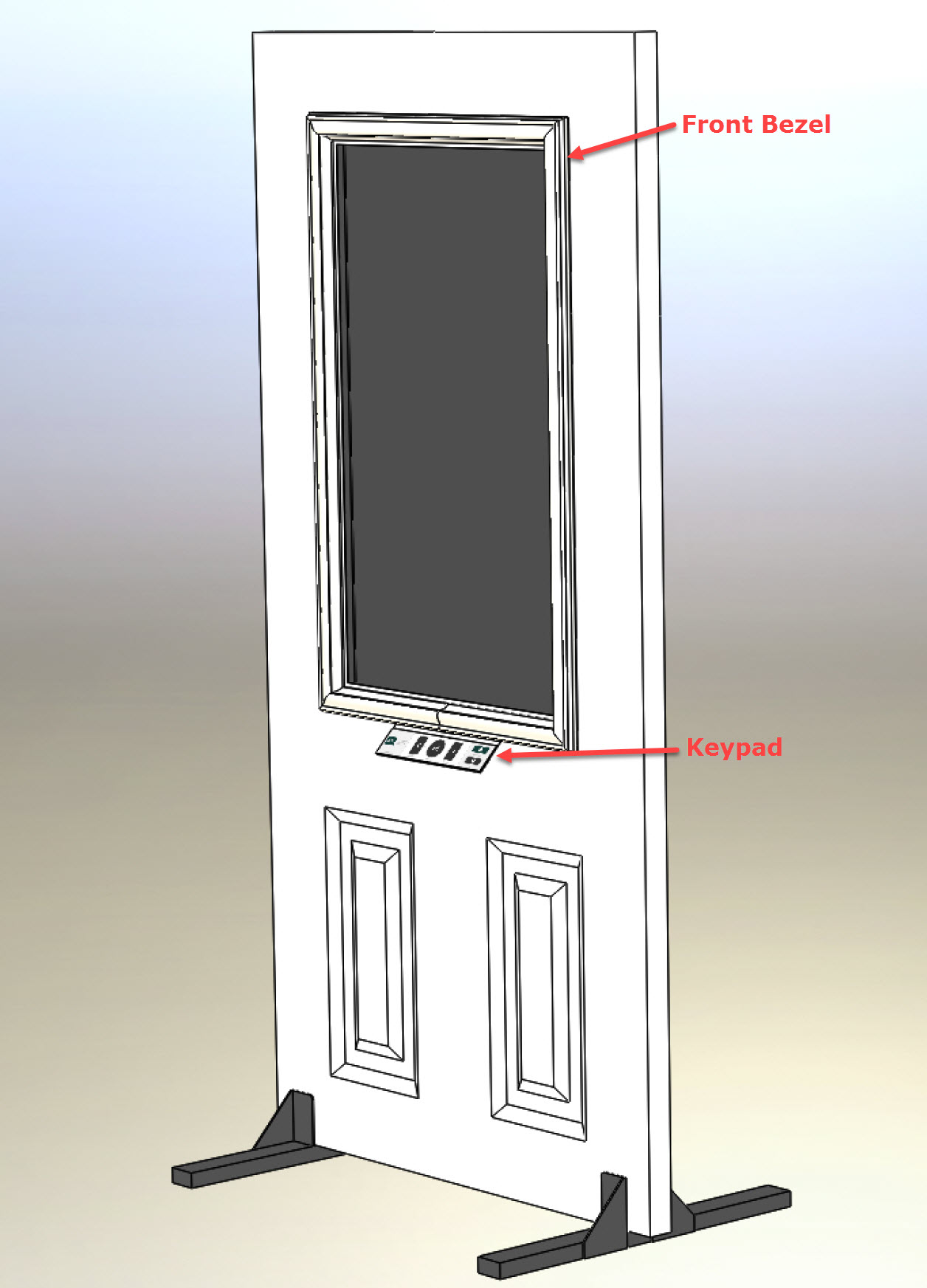 The innovative digital display doors are highly modular, work without an internet connection, and can be updated individually, by region, or even by retailer. They consist of a flat screen monitor mounted sideways where the door glass would normally be, a stripped down computer for running the programming, and a cellular antenna that allows content updates from anywhere. The robust menu system allows customers to browse the product within the context it will actually be used.