Website Refresh – Goodwill Grand Rapids
When non-profit organizations partner with an agency, they want to ensure that their partner will help them reach their audience effectively while being conscious of budget constraints. At DVS we excel at optimizing our offerings to suit a range of budgets, which is why we have maintained a long working relationship with non-profits like Goodwill of Grand Rapids.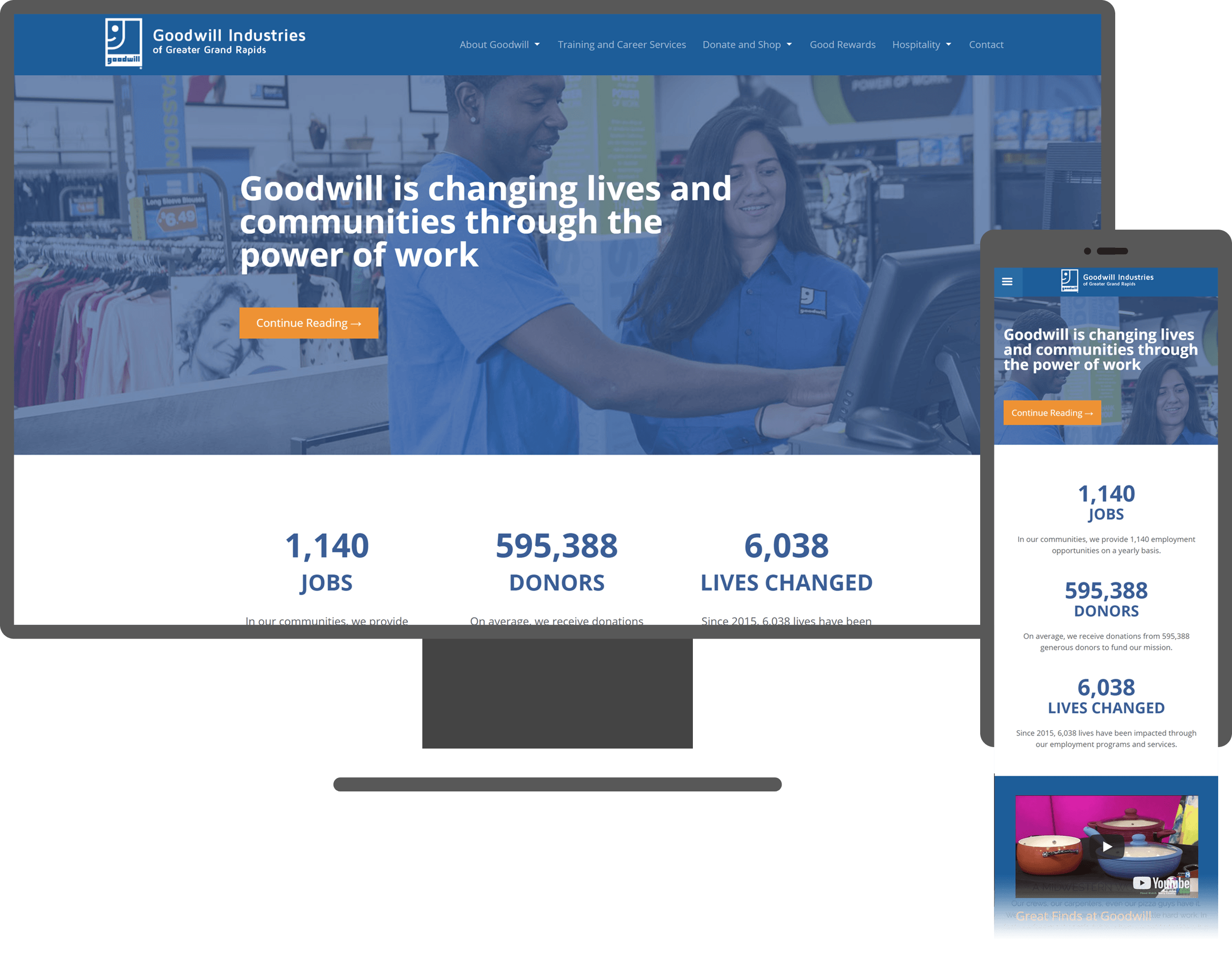 As Goodwill's trusted hosting partner, we noticed their old, desktop-focused site would greatly benefit from a revamp into a content-rich, more mobile-friendly experience. We recommended a redesign that creates a responsive user experience that gave Goodwill control of their content. Our redeveloped site is simple to use and update, which allows Goodwill to keep simple design and content edits internal. It also features an easy-to-use location tool so users can locate all stores in West Michigan.
In addition to building out their WordPress-powered website, we also manage the Goodwill SMS campaign. This text-message based system sends subscribers coupon codes that can be reimbursed at their preferred store locations. This incentive-based strategy maintains a consistent base of users that Goodwill can then send other updates to in order to help drive traffic to standalone stores.