The major difference between digital marketing in B2B (business-to-business) versus B2C (business-to-consumer) is how strategies and tactics are structured. The primary reason for this difference comes down to the audience's role. In B2B marketing, we communicate with people in their professional business role, instead of their personal consumer role.
Most B2C marketing messages are aimed at the consumer's personal lives. Tactics are built on sustaining and growing the brand perception and relationship as it relates to the consumer's individual non-professional life. 
B2B digital marketing is focused on the rapid delivery of business-related information a prospect needs to accomplish their work. Let's explore a few key differences in strategy and tactics.
​
Three Key Differences of B2B vs B2C Marketing
B2B is Typically a Longer Sale
​A key difference between B2B and B2C digital marketing is the timeframe.
B2C sales tactics often have a relatively short lifespan. Companies must attract consumers' attention, convince them of their need for the product, and motivate them to make the purchase—all within a short time.
For example, an online store implementing a campaign to sell their Christmas collection traditionally only has between Thanksgiving and mid-December to move a consumer through all stages of the purchase journey.
In contrast, B2B strategies and tactics have lifespans lasting months or years. A manufacturer with products costing hundreds of thousands of dollars will rarely find a customer willing to buy within the first few days or even months of initial contact.
B2B Frequently has a Higher Cost per Sale
In addition to a longer sales cycle, B2B products aren't sold to the mass consumer market, but rather to a much smaller commercial audience. Compounding this further is the involvement of multiple people in the buying process. These two factors result in a higher cost-per-acquisition of a single sale.
For example, when marketing an enterprise-wide payroll and HR platform to fortune 100 companies, you won't be communicating with just a purchasing agent. Your marketing plan will require influencing a variety of audiences including the C-Suite, Human Resources, Operations, as well as Purchasing. These extended touchpoints take time and money, resulting in a higher cost per sale.
B2B Often Involves a Greater Risk
As if the longer sales cycle and higher cost per sale weren't enough, B2B also carries a higher risk at the enterprise and professional level.
In B2C campaigns, digital marketing strategies and tactics are often tied to an entire category of products. A few underperforming products are often balanced out by overperforming products.
In a B2B setting, the campaign and its related strategies and tactics are often tied to a smaller number of products. Underperforming products are a problem. The related overall cost and risk is greater as mistakes and failures may impact the entire product line. Additionally, B2B digital marketers face a greater risk, as poor decisions could result in missed company-wide objectives.
Five Digital Marketing Tactics Every B2B Company Should Consider
1. Actionable Information vs. Sales Speak
The visual design and voice of a company in a B2B digital marketing strategy must be in the language of the target audience!
Digital marketing for B2B companies must focus on helping the target audience answer questions and resolve problems. To do this, you must present clear information the target audience can act on.
For example, using highly technical jargon when speaking to C-suite executives is unlikely to be successful. Instead, every element of your message should answer the question of WHY. Why should I consider your products or services? Conversely, when communicating with a Chief Engineer, it might be wise to incorporate pertinent technical jargon answering the WHAT question. What do your products or services do to make my job easier?
The ultimate goal of creating value for the B2B customer is to answer their questions while also speaking to the emotions that drive them to action.
2. Website SEO
The foundation of a digital marketing campaign is your website. Without a technically competent website with fast load speeds, intuitive design, and compelling copy, Google and your target audience will pass you by.
Statistics show 93% of online experiences start with a search engine. When a user enters a query into a search engine (like Google) an algorithm retrieves information from an index and ranks the results according to how well they match the original search terms. If your site does not meet Google's technical or quality standards, it will be harder to rank in a top spot on the search engine results page (SERP).
While Google uses over 200 factors to rank your site, here are a few of the more important ones:
Relevant Content
Google's algorithm is becoming more and more sophisticated. While indexing your site, Google analyzes your content to determine how your site benefits potential users. The more relevant your content is for specific search terms ("keywords") the more likely Google will place your site near the top of the results page.
Page Load Speeds
Every second counts when visitors (or Google) arrive at your website. If the immediately visible portion of your website does not load within a few seconds, your ranking drops.
Meta-data, Descriptions, & Tag Hierarchy
There is much more to a website than what you can visibly see. Under the visuals are many code elements informing search engines and web browsers about your site. These SEO techniques help expand and focus the information search engines can index about a website.
3. Content Marketing
Content, Content, Content! A content marketing plan is the systematic creation and promotion of original content that relates to what people are searching for on the web.
This content should be unique to your website and offer the answers to consumers' questions. Google's algorithms are continuously adapted to avoid manipulative marketing tactics (such as keyword stuffing) and will reward quality content that answers people's questions.
The main objective of content marketing is to quickly and authoritatively provide the information people are looking for. To achieve this, you must define your target audience and choose the best vehicle for your message. Content may take the form of video, text, images, or even newer digital forms like virtual or augmented reality. Whatever form you choose, your content must engage with and satisfy people's information needs in the B2B setting.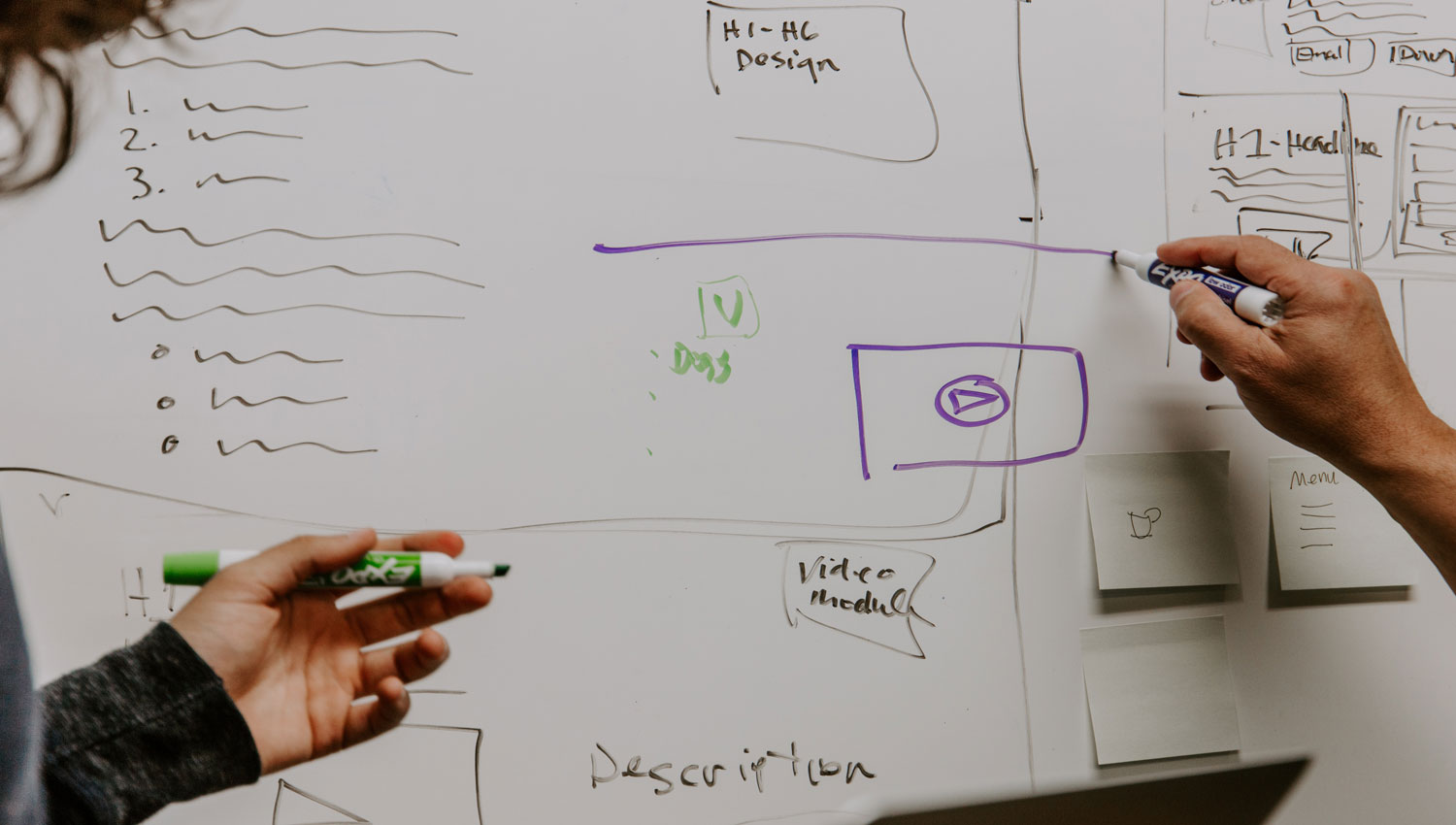 4. Advertising, PR, & Social Media
Once you have a rock-solid SEO-optimized website brimming with relevant content, it is time to look at how you can pay to drive prospects to your offerings.
Similar to print advertising, digital advertising involves paying for your ad to appear at the top of search engine results, in the margins of other websites, on social media platforms, or anywhere your prospective customers may visit. The major player in this space is, of course, Google Ads. This platform allows you to pay to have your message and phone number at the top of search results, next to relevant content on Youtube, or a multitude of top-industry websites.
Public relations and social media are considered "earned" forms of advertising. They require time and effort to reach and convert audiences. When properly implemented, PR and social media are powerful tools in your digital marketing arsenal. Unlike paid advertisements, they tend to carry more credibility and have a longer shelf-life than ads that disappear the moment you stop paying for them.
5. Marketing Automation
Marketing Automation is what ties a great digital marketing strategy together and facilitates continued communication over months or years. Marketing automation's benefits can be boiled down to three primary points: capture leads, drive sales, measure ROI.
First, marketing automation is designed to capture leads—people who visit your online properties but aren't quite ready to convert yet. The typical method of capturing leads is to offer desirable content in exchange for their contact information. Marketing automation takes this a step further by tracking a prospect's engagement with your website and putting together a profile on their online behavior and likely interests.
Second, marketing automation drives sales. The key factor here is consistent automated communication with the prospect. The system acts as a virtual salesperson working 24/7, 365 days a year to maintain contact with prospects and alert you when they are prime to buy.
Third, marketing automation continuously measures return-on-investment (ROI) of all activities and results. This real-time analytical data is crucial in determining which tactics work, which prospects are worth further investment, and if your digital marketing efforts are paying off.
In the End, Remember the Big Picture
​An effective B2B digital marketing campaign must be an intentional and integrated effort. Your plan should take into account the key differences between B2C and B2B audiences and include a variety of tactics.
If you would like to learn more about how digital marketing can benefit your company, please explore our website, or feel free to reach out to us directly.