Recently, DVS had the opportunity to partner with local award-winning speaker Jeff Veley. Helping him revamp his website as he transitioned his career-focus towards anti-bullying, youth social skills, education and more. Our primary objective was to help Jeff better develop a more intuitive user experience for his site and improve his SEO. Now, Jeff's website benefits from a responsive design to cater to modern web traffic. This mobile-first strategy was a focus of the website redesign and paired well with our new marketing strategies put in place for Jeff.
A Website Redesign
We love Jeff's passion for speaking to students and his "peace" approach, so incorporating the peace-sign and highlighting his background was a primary objective in the design and layout of the website. Along with these choices the modern design includes some heightened functionality that users expect, like the ability to review, contact, and book events.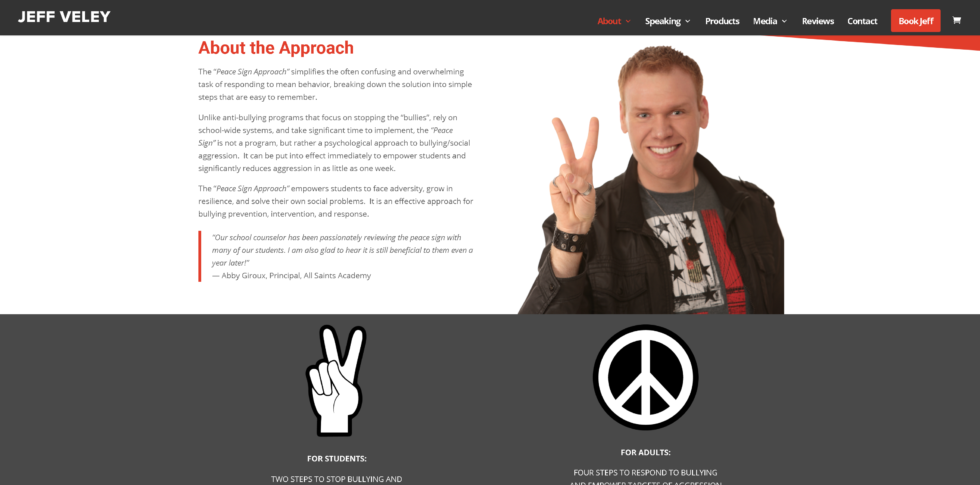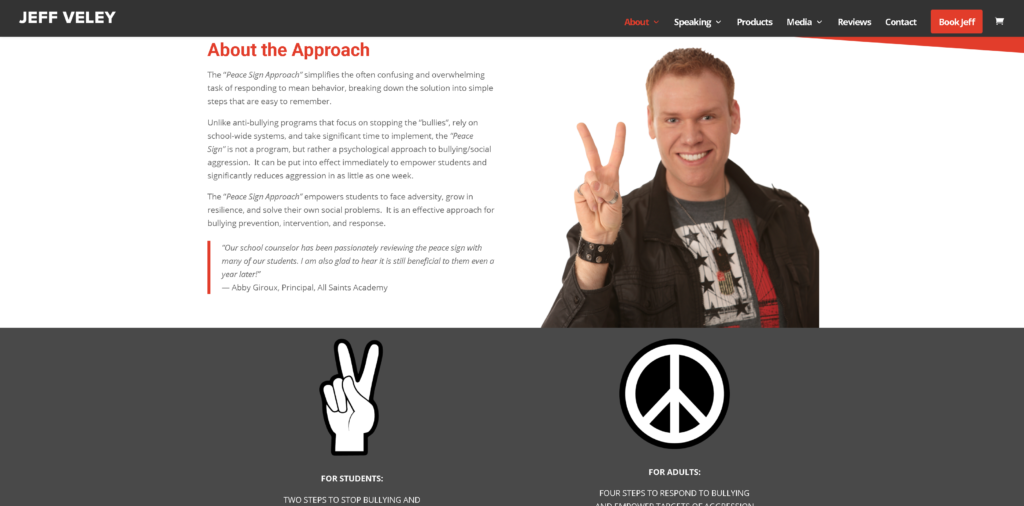 SEO Strategy Revamp
Today, it is imperative that websites do more than provide an aesthetically pleasing design. They need to help users find the information they are searching for, which is why we also designed Jeff's site to improve his search engine optimization (SEO). By improving his site structure and ensuring that it contained easily indexed content, we helped Jeff dramatically strengthen his site's SEO. Specifically, Jeff saw the weekly average of unique pageviews from organic traffic triple almost immediately after the update.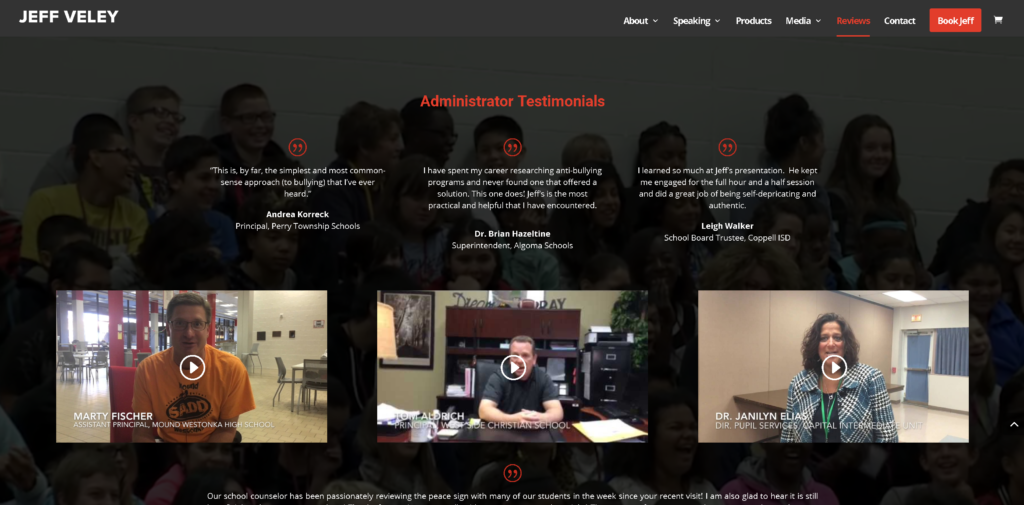 Jeff has many years of radio experience and spoke of his experience with DVS during the planning stages of the website redesign, and the results of having a properly designed SEO website. Take a listen for yourself below!
We Start By Listening
Here at DVS we are passionate about listening to our customers in order to create a tailored message for their audience. We have 20+ years of award-winning experience in digital marketing, design, and innovation. Jeff also talked about this and our work with small businesses and nonprofits on the air. Check out the audio below to hear more about what Jeff has to say about DVS.