The art, science, and snake oil of Search Engine Optimization (SEO) is an ocean of information that changes often. This post is intended for the layperson and provides a quick Google algorithm primer on six major updates and how they relate to your website SEO efforts.
Trying to understand all of Google's search ranking algorithms ('signals' in Google-speak) is a lofty aspiration, especially since there are over 200 of them! In fact, the actual number is not even shared by Google. However, if you understand the top six, you will be well on your way. To make things easy to remember, they have even have animal names!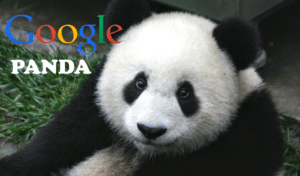 1. PANDA
First launched in February of 2011, Panda is an algorithm that assigns a score to the quality of the content of your website. The website takeaway here is to make sure your website content is authentic. By authentic, I mean that your content is original, not overly duplicated, not too thin, and definitely not stuffed with keywords. Google is smart about content, and if it deems your content to be spammy, your page ranking on the Google search engine results page (SERP) will go down.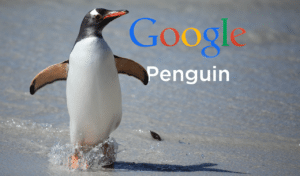 2. PENGUIN
First launched in April of 2012, Penguin is all about links. If you're trying to improve your website's ranking by investing in the following types of link tactics, get ready for Penguin to sink your ratings.
1. Links from "spammy", poor quality sites;
2. Links from link-farm sites created purely for SEO link building;
3. Links from a site with no topical relation to your website content;
4. Paid links.
The takeaway here is that while inbound links are like the gold doubloons of search ranking, unnatural links are a good way to send your site's rank to Davey Jone's locker.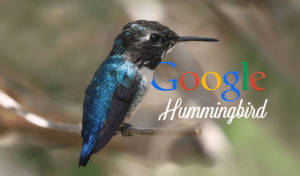 3. HUMMINGBIRD
Launched in August of 2013, Hummingbird is a major signal that deals with multi-word search requests. These type of requests are spurred by voice-to-text smartphone features like Siri on the iPhone. Unlike a traditional one or two-word desktop search request, Siri enabled search requests often occur as fully-formed questions. An example of such being "What are Google signals". The takeaway here is again the importance of providing original, authentic, and topical content on your website pages. A good example of this is to focus page content on topics that answer those questions people are searching.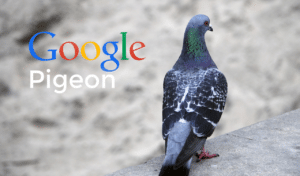 4. PIGEON
First launched in July 2014, Pigeon had a dramatic effect on raising the ranking of sites where the searcher's location is relevant to the search query. An example of this would be a person who asks the question "Where is a website company near me?". An important takeaway here is to be sure that your contact page information is properly tagged, you have properly setup your Google My Business page for your organization, and you are listed in relevant local web-based directories.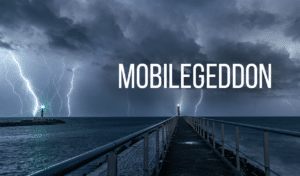 5. MOBILEGEDDON
So it's not an animal name. But seriously, can you think of an appropriate animal for an algorithm that boosts the ranking of websites optimized for mobile devices? Launched in April of 2015, Mobilegeddon is all about whether your website looks good on mobile devices. With over half of all Google searches taking place on mobile devices as of 2015, Google is now rewarding websites that are mobile responsive and automatically reformat for smartphone and tablet sized screens. The takeaway for Mobilegeddon is if you have to pinch or otherwise zoom in/out to see parts of your site on mobile, you need a redesign.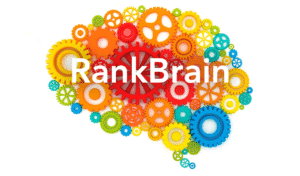 6. RANKBRAIN
Another non-animal, RankBrain was officially acknowledged by Google in October of 2015. RankBrain is Google's name for its machine-learning artificial intelligence system used to help process its search results. Reportedly, RankBrain can understand what a page is about, rank its relevancy to search requests, and teach itself to be even better the next time. Perhaps Google is the real-world Cyberdyne and their platform the precursor to Skynet! The take-way for RankBrain? Once again, the content of your website pages is crucial. Google works to understand the search intent of each query and serve up what it believes to be the most authoritative answer in the least amount of time.
How does your website stack up? Has it been updated within the last two years to align with Google's algorithm updates?!
To learn about another Google search algorithm update, read our post titled: Google SEO Update: Pop-ups / Interstitials Penalized. To dive even deeper into the ocean of SEO, check out these excellent resources: Search Engine Journal; MOZ; and Yoast.