Giving a company the tools to get back to work.
Having been named one of the fastest growing companies by Inc magazine five different times, Workbox Staffing needed a partner who understood the employment industry and not just the needs of companies looking for workers, but also the needs of the workers.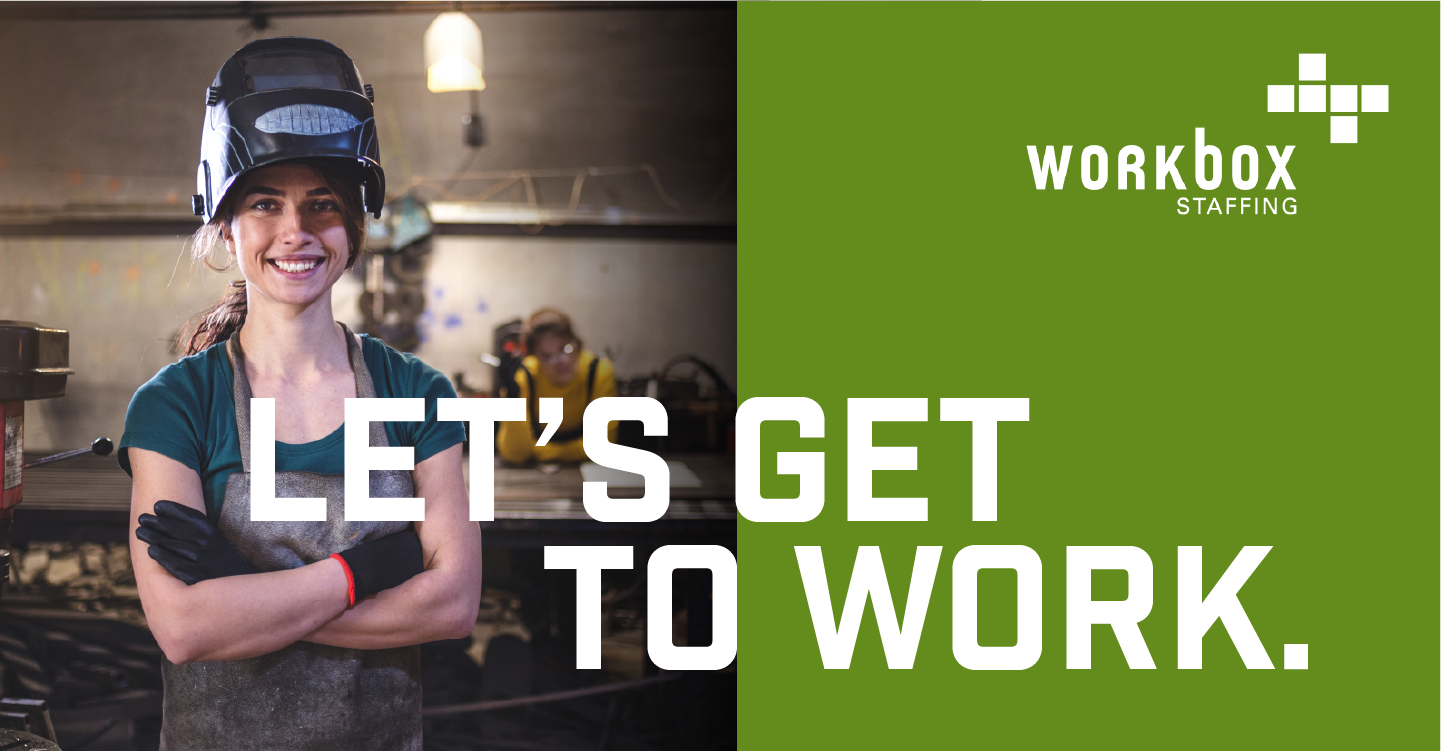 Visual Branding
Our engagement with Workbox began with discovery and branding. With locations across the midwest and southern regions, they needed help defining their voice, identifying primary audiences, and setting guidelines for the visual brand. We led their team through brand workshops to uncover their goals and give form to their brand. We then created and helped distribute a comprehensive brand guide. Distribution included a company-wide brand presentation to generate enthusiasm and elicit buy-in from staff.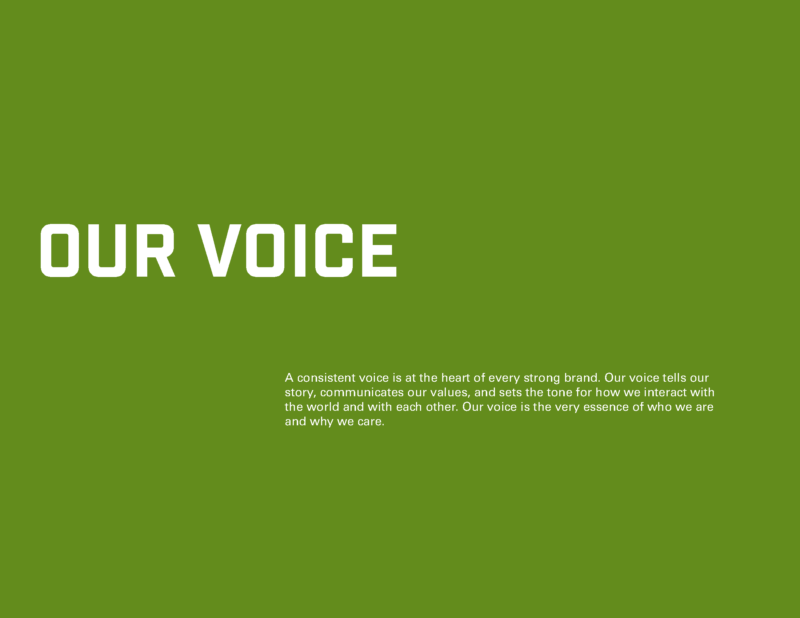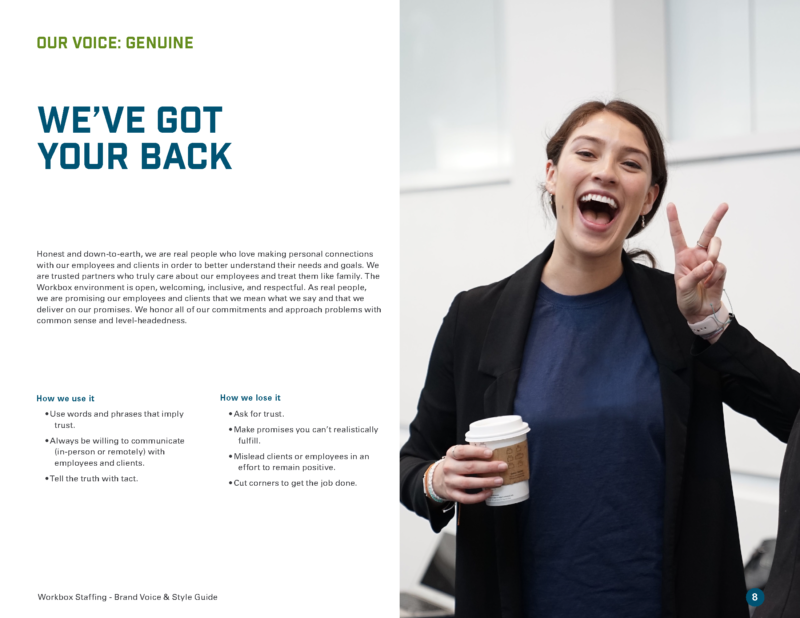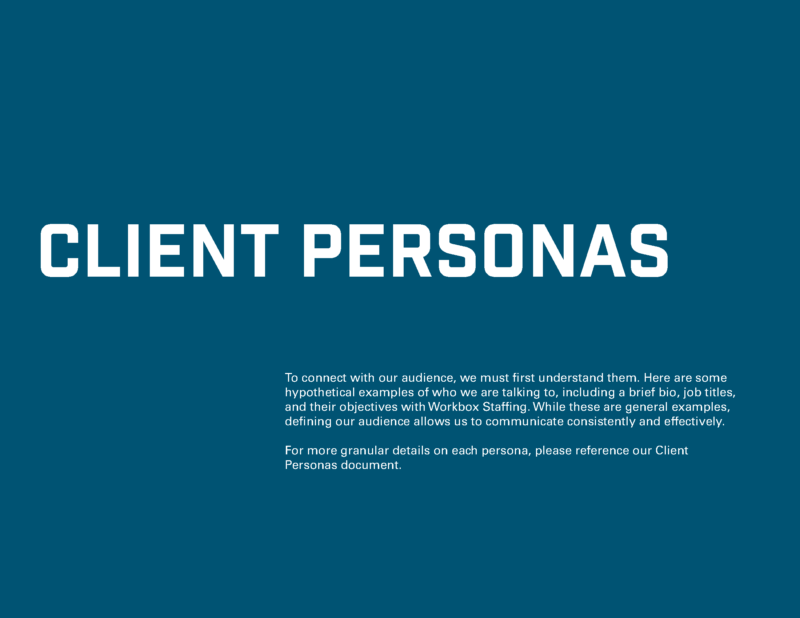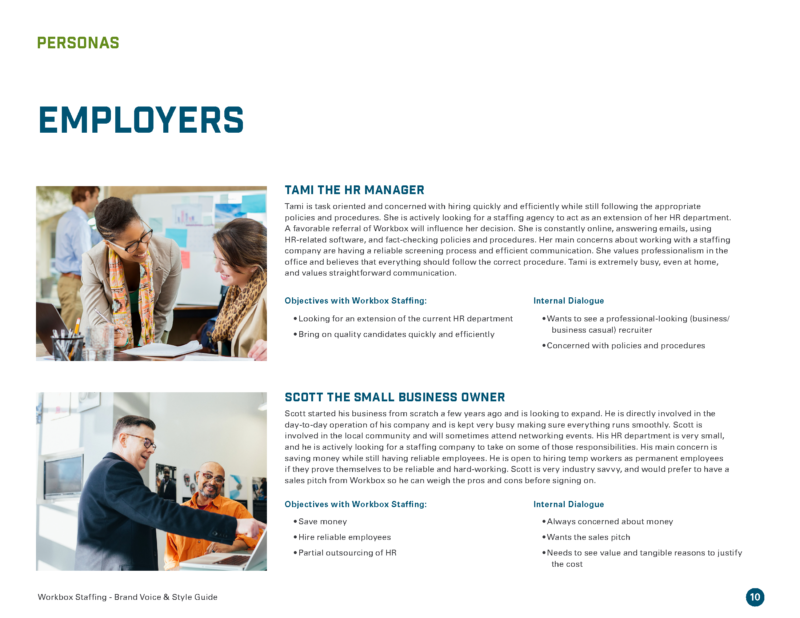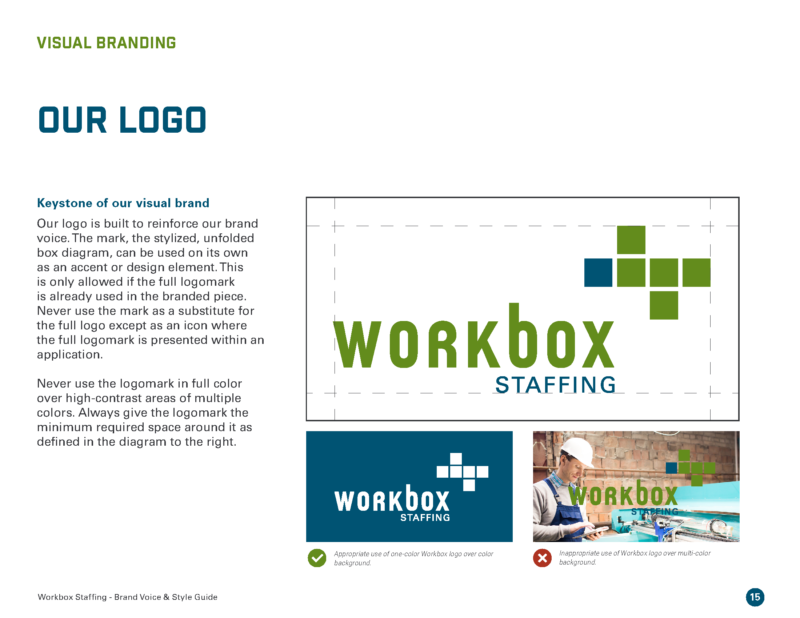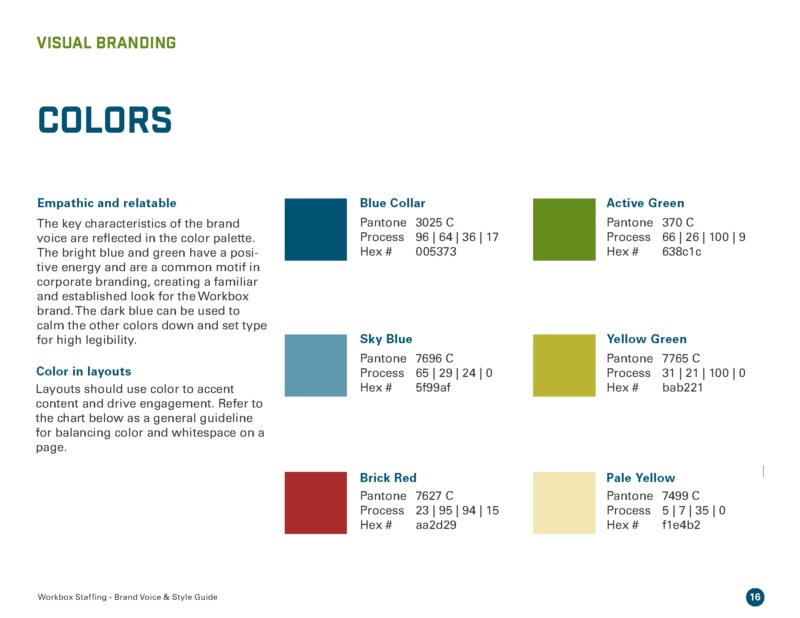 Social Media Content Creation & Management
Workbox has a presence on four different social media platforms (Facebook, LinkedIn, Twitter and Instagram), each with its own audience mix. Our team was responsible for writing content based on the approved editorial calendar, with slightly different messaging appropriate for each platform and its users. This included four posts per week across the platforms with a mix of engagement images, blog posts, and trending topics. As the campaign progressed and we tracked results for each post, we tailored the messaging and content as needed to increase audience engagement and sharing.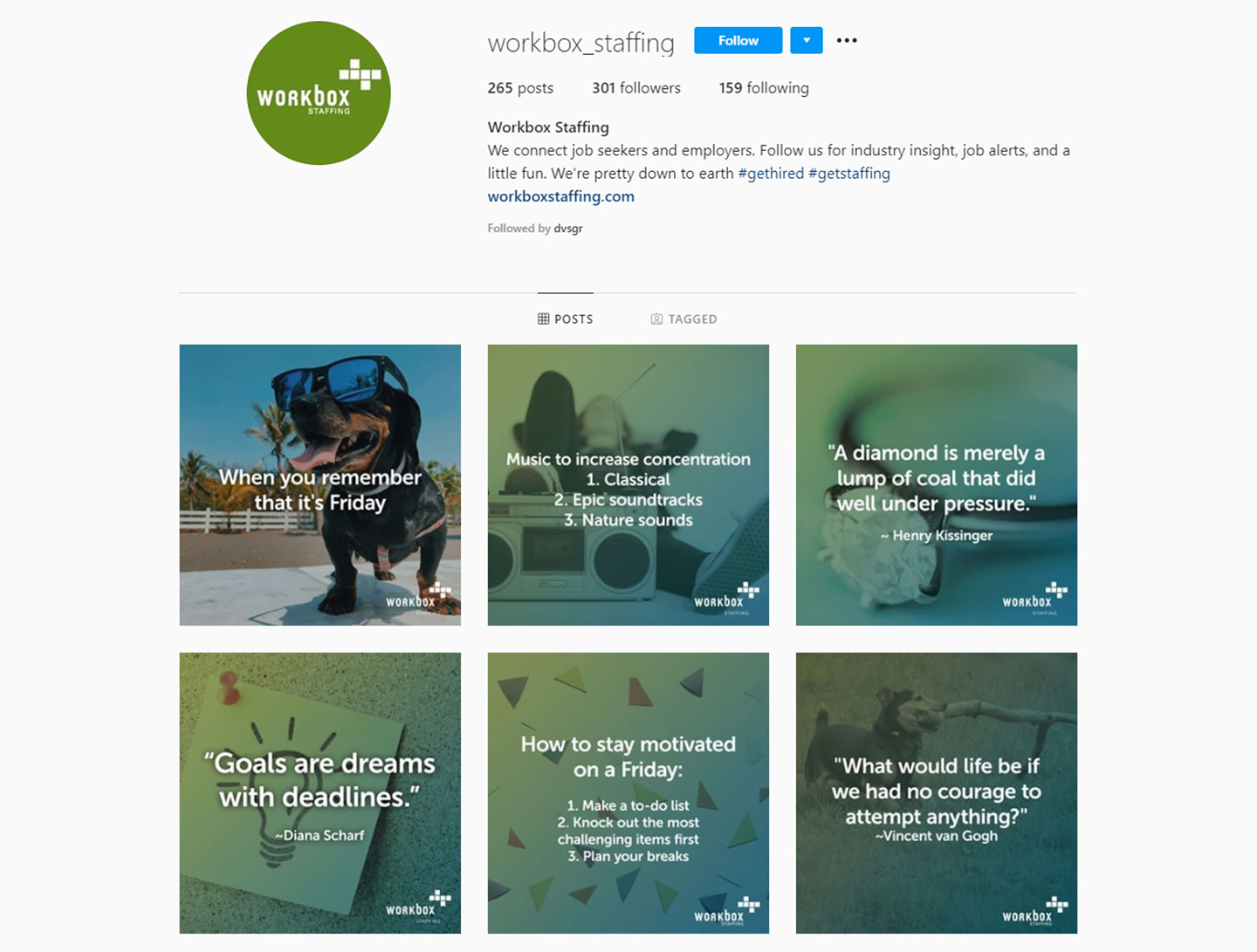 Results
To track success, we monitored the number of social media followers and, most importantly, the amount of engagement. While a continual increase of followers is a goal, it is very important to make sure those followers are engaged and paying attention to the content.
The first six months (June – December 2019) of our management showed great success. Each platform saw an increase in audiences and averaged engagement rates higher than industry benchmarks for 2019. We tracked each specific post on each platform to fully understand what worked and what didn't. And each month we provided in-depth data to the client along with detailed explanations on the behavior patterns of the audiences and content that worked best.
LinkedIn
59x
over benchmark
Twitter
9x
over benchmark
Facebook
11x
over benchmark
Instagram
3x
over benchmark