#Ad – The Reality of Influencer Marketing

22

min read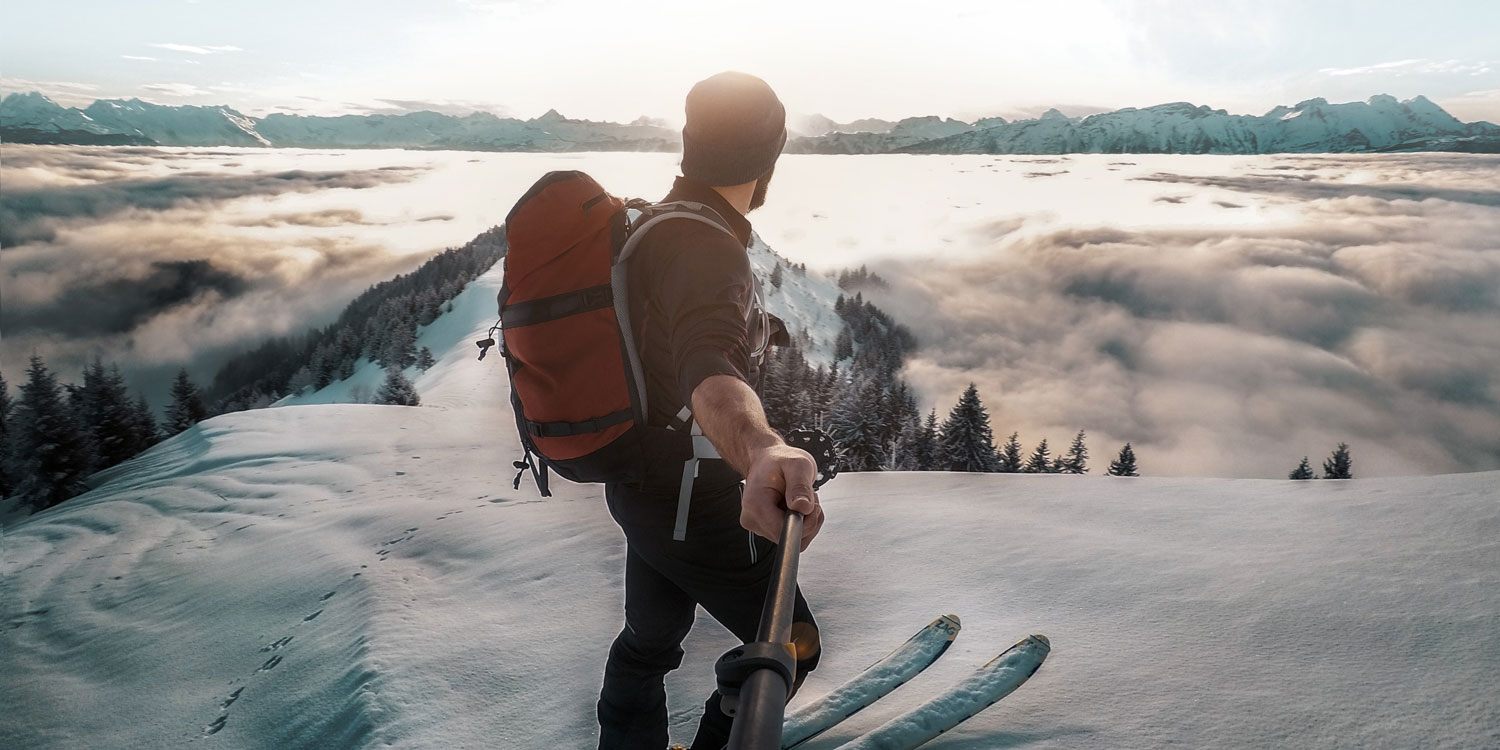 Although the concept of "influencers" dates back to the early 1900s, the term has only recently become a full-time profession and viable marketing option. Influencers are key industry leaders who are paid to promote products or brands to their many followers. You can commonly tell an Influencer apart from regular users by the legally required use of #Ad in statuses or captions. Frequently, influencers will partner with brands to offer discounts to followers if they use a specific promo code. This isn't to say every influencer's post is an ad. These are real people with personalities and hobbies, and a large portion of their content is non-promotional.
Does Influencer Marketing Work?
Influencer marketing has dominated much of the trendy advertising discussion in the past few years. We've even seen dedicated influencer agencies pop up to manage influencer relations and campaigns. Companies are pouring money into the influencer market, most notably on YouTube and Instagram. But the question remains, does it work?
The shortest answer is—yes*.
*We're putting an asterisk on that "yes" because like anything in marketing, there's so much more than meets the eye. It still involves research, strategy, targeting, and on-going management.
The Good, The Bad, The Ugly
Can You Sell 252 Shirts?
Let's do the math: with an Instagram following of 2.6 million, it would take less than 1% of users to purchase 252 articles of clothing. Unfortunately, Arianna Renee (better known as Arii) was unable to sell the necessary 252 items to keep her new clothing line alive. Her fashion line flop sparked discussion on the relevancy of influencer marketing. After all, how could someone with over two million followers not have at least 252 dedicated fans?
There are a few possible reasons Arii didn't meet her quota:
Her promotion was minimal. Arii only promoted her clothing line twice via Instagram and wasn't even wearing her new line in the photos.
Her clothing line looked nothing like her standard style. There was an aesthetic disconnect between her daily look and the clothing line she was trying to sell.
There seemed to be no concrete strategy for promotion. Arii was relying solely on her follower count. She soon learned, like many influencers do, numbers do not equal success.
Translating Small Scale Success to Big Business
Influencer marketing can operate at a highly localized or national level. Micro influencing can be successful, sometimes even more so than national influencers. Although the definition varies, a Micro-influencer typically has between 2,000 and 100,000 followers. With fewer followers, it's easier to maintain a high level of authenticity and follower interaction.
Influencers with a follower count in the millions can also maintain a similar type of relationship with their follower-base. Feel free to check out some of Instagram's top Influencers. The reason they're so successful? They've met the requirements of successful marketing and authentic influencing.
Requirements of Successful Influencing
Real Followers
Paying for followers, or "bots" is a great way for an influencer to flush their personal brand down the toilet. The follower count might be over a million but (as Arii learned) a number doesn't simply translate into success. In fact, over time, influencers paying for followers will see fewer and fewer brands reaching out for partnerships.
Real followers are users who want to consume an influencer's content. They have a common interest and follow someone for their expertise, opinions, and recommendations. Not only will they be active on someone's feed, but they're a key trigger for word-of-mouth marketing. Followers aren't bots, they're real people who are capable of sharing a profile or channel with their friends, and friends of their friends, and friends of friends of their friends—you get the point.
Bots are not going to produce any ROI. Brands aren't going to pay an influencer solely based on follower count. They'll want to see results before fully investing. Once a company notices the influencer they've chosen isn't able to sell (because bots can follow someone on Instagram but they can't purchase products), they won't hesitate to cut the cord and move on to someone with an equally high follower count made up of real users.
Real Interactions
Audiences want to feel heard and appreciated. An influencer can't keep pushing products to their follower-base without checking in on follower's needs, emotions, and desires. There are several ways to keep interaction with followers fresh without feeling forced.
Responding to comments can be a positive way to gauge how followers feel about recent content. Saying thank you to positive feedback shows appreciation for the time and energy followers are putting in. Asking for participation, i.e. "leave a comment below about xyz" or "I'd love to hear your stories about abc", solidifies a bond and demonstrates a genuine interest in what other people have to say. This is also a great way to ensure the content being produced is something followers still enjoy!
Real Products (That You Really Use)
We've all seen celebrities promote something and thought, "there's no way they actually use that product" (we're looking at you, Kim Kardashian—it's unlikely she ever used Quick Trim or Sketchers Shape-Ups). Followers can see right through an unauthentic promotion. Take this into consideration when deciding what products or brands you're willing to promote. Compensation for promotion only provides short-term gratification if the products being promoted result in losing followers left and right.
Not only does the product need to be authentic, but the brand should have the same values as the influencer promoting it. People are actively avoiding brands for a variety of reasons and no influencer wants to get caught in the throws of social justice/political motivation/moral obligation that distances them from their followers. Keep a company's mission and values in mind when selecting who to promote. An influencer's stamp of approval reflects directly back on them.
Understand Your "Who" With DVS
Whether you're an influencer learning to brand yourself or a company considering influencer marketing, it's important to start your strategy with identifying your "who". At DVS, we study your audience so we can choose the right communication channels (including the right influencer channels) to connect you. Learn how you can improve your marketing strategy by gaining a better understanding of your "who" with DVS.