The past two years have seen a lot of ups and downs for small and medium-sized businesses. Here are some marketing trends we think will help you stand out from the crowd and better connect with your audience in 2022.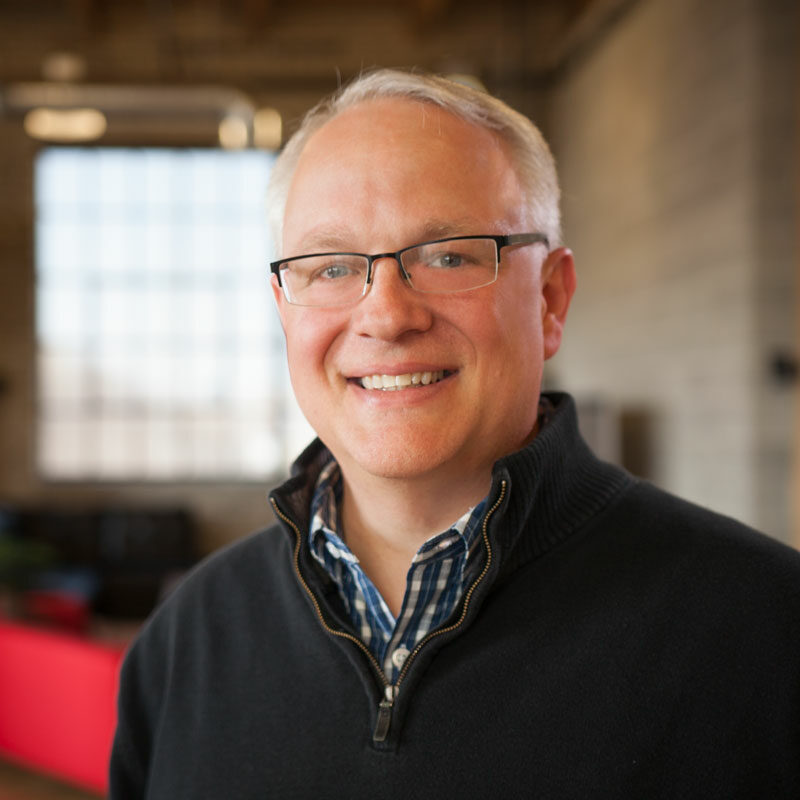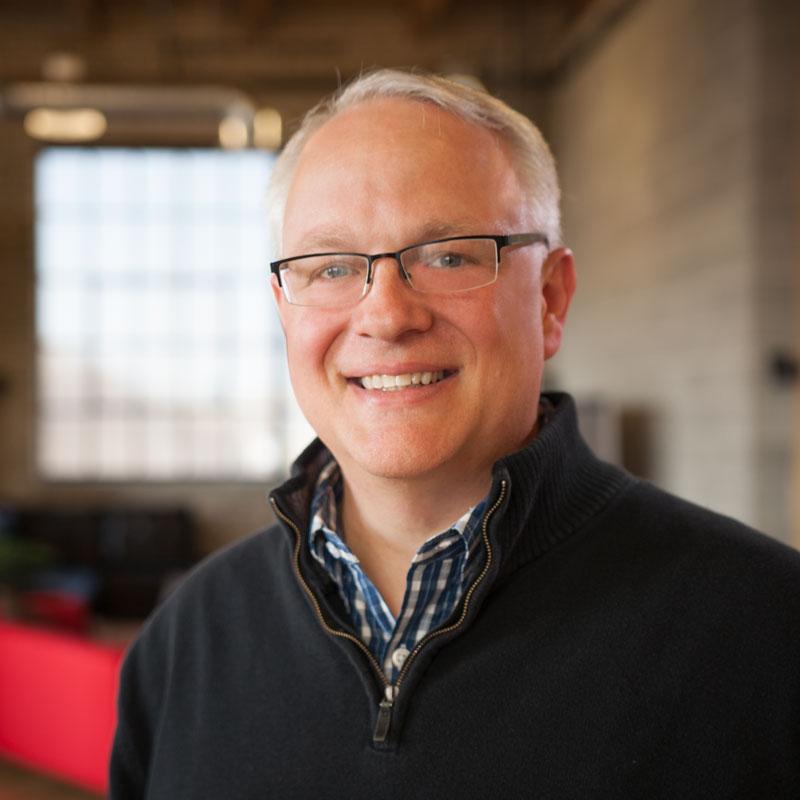 Paul E. La Vigne
President & Chief Strategist
Marketing Automation is Leveling Up
The big players in marketing automation (think HubSpot) began talking about themselves a bit differently in 2020 and 2021. No longer just an automation service for email campaigns, these marketing giants are now positioning themselves as an all-in-one platform. With everything from website builders and social media management to lead generation and CRM capabilities, businesses will be able to more fully track customer behavior and measure the ROI of their marketing campaigns.
B2B Becoming More Digitally Adept
Traditionally, B2B has relied heavily on in-person interactions. But, with more and more employees working at home, it's not as easy to drop by a client's office for a sales call. I've noticed B2B marketers and sales staff becoming more digitally adept and creating more online touchpoints to nurture leads. These touchpoints include webinars, personalized email campaigns, digital versions of sales materials, and increased website functionality to handle incoming quotes or answer customers' questions.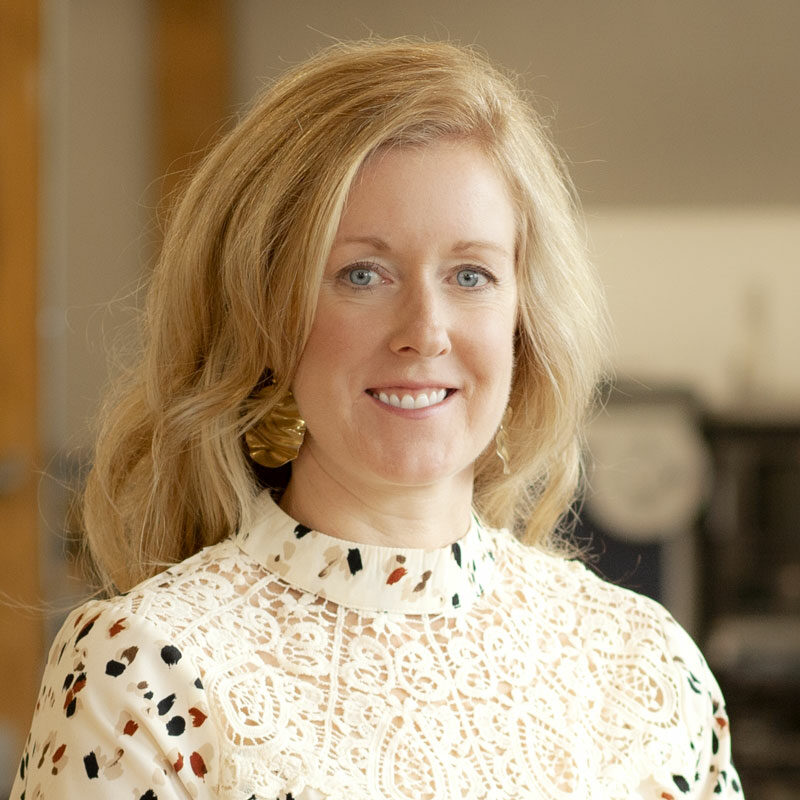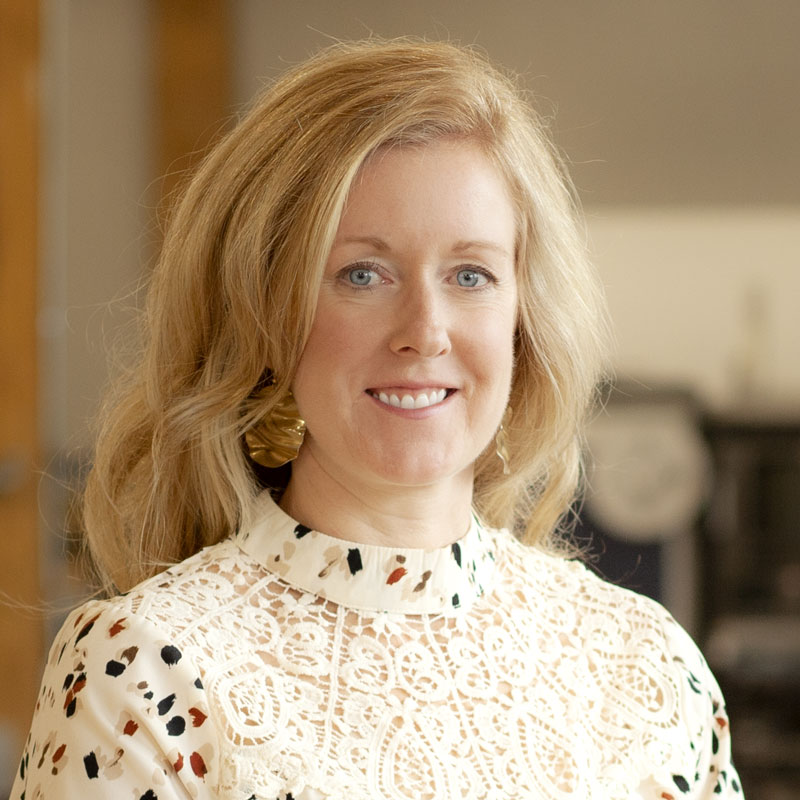 Lyndsie Post
Senior Strategist
Customers Want Real Connections
Customers will continue to want real connections with businesses and have higher expectations when it comes to service and pricing. Because COVID caused a significant shift in how people shop for goods and services, it's more important than ever that businesses connect on an authentic level with their customers. The "typical" marketing messages won't be as effective as they may have been in the past.
Video will continue to increase in popularity, specifically short-form video that addresses customer challenges from real people and real customers (not necessarily "professional" influencers, but they will have a big impact).
Short-Form Content in B2B
Content is key and will continue to dominate. Businesses will need to have more touchpoints and provide short-form content solutions to help nurture the relationship with leads. Those solutions will take various forms, but short-form, easily digestible audio and video segments will continue to grow in popularity and engagement.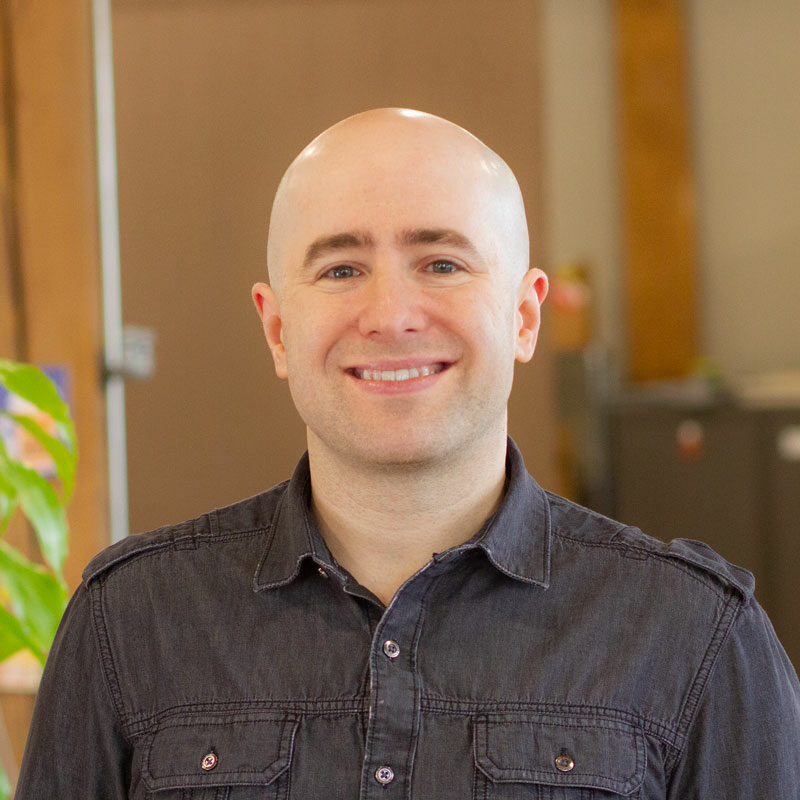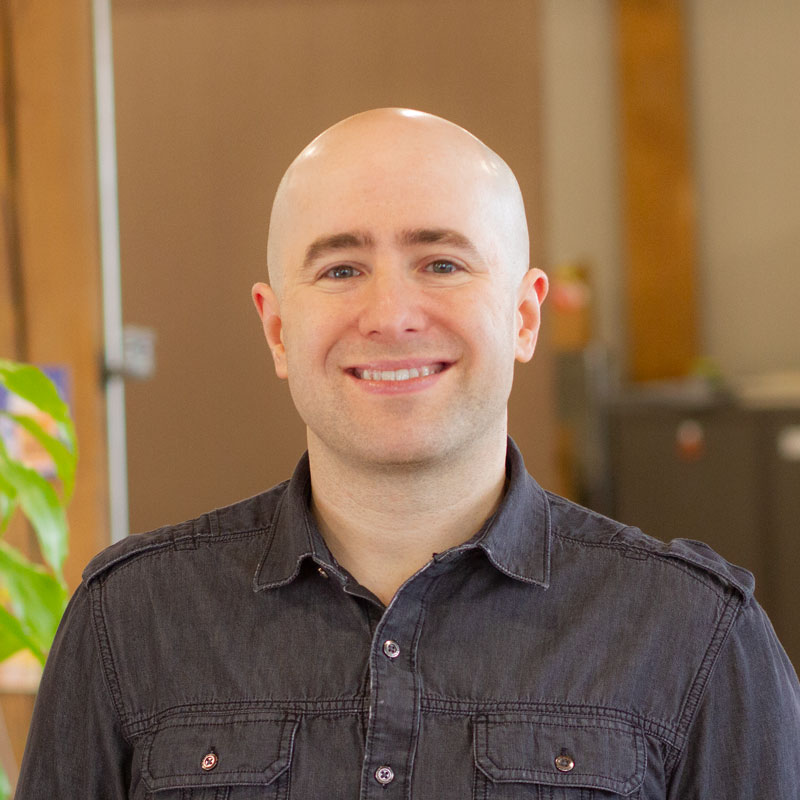 Bob Tofel
Digital Marketing Specialist
Closer Matches
I am excited by Google's efforts to make customer match more widely available to users and easier to use. While there are many ways to target using Google ads, leveraging Google's algorithms to target people that most closely match your existing customer base can yield some pretty amazing results depending on the campaign.
Search Ads Get Image Extensions
This year, Google added new image extensions for search ads. This allows you to show a selection of images along with your search ad. Particularly when dealing with products, adding a visual can help improve CTR and make your ad stand out in the crowd. I think this addition can be a great new tool, particularly when dealing with B2C ads.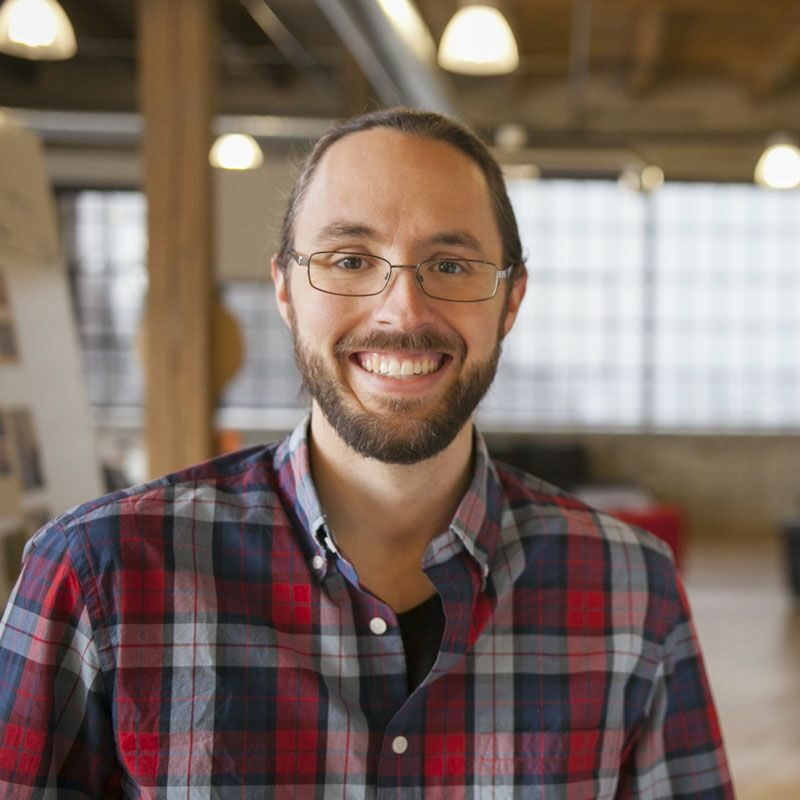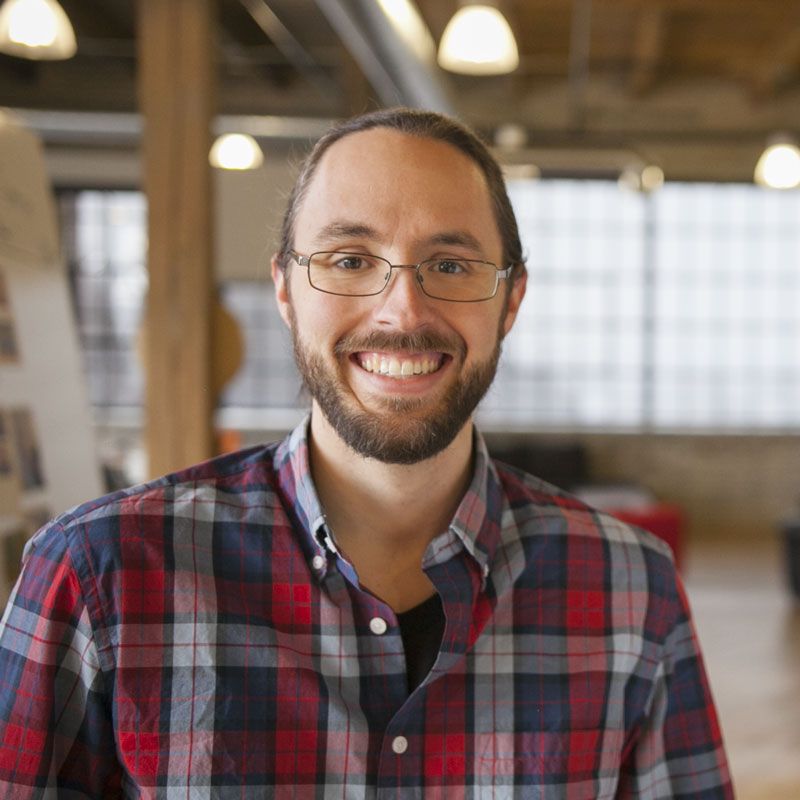 Coe Lacy
Creative Director
'90s Resurgence & Anti-Design
The emergence of the internet and proliferation of design software led to an explosion of experimentation in the '90s. A few touchstones of '90s design look like they will continue through 2022. I see this trend primarily in the B2C space, but elements are finding their way into the more conservative B2B environment. Elements of brutalism, clashing colors, expressive and unusual typography, and simplified iconography are giving digital spaces the air of the "anything goes" early internet.
Branding in Motion
With a large chunk of the workforce working remotely part or full-time, the exponentially increasing advertising options on digital spaces are pushing brands to explore and differentiate even more. Motion graphics are as omnipresent as ever, but more and more brands are translating elements of their voice into motion and animation styles, standardizing them, and incorporating them into their identities.
No Bullsh*t
Direct, even confrontational language and campaigns will continue to be adopted by more brands. The frank, no-nonsense tone feels more personal to many audiences that have been fried by a tumultuous past couple of years.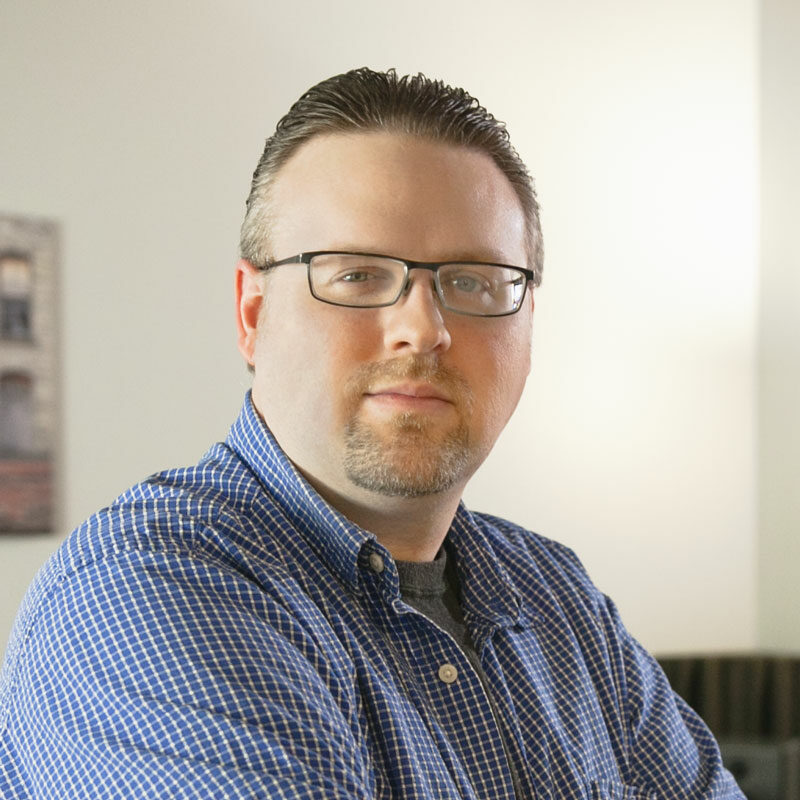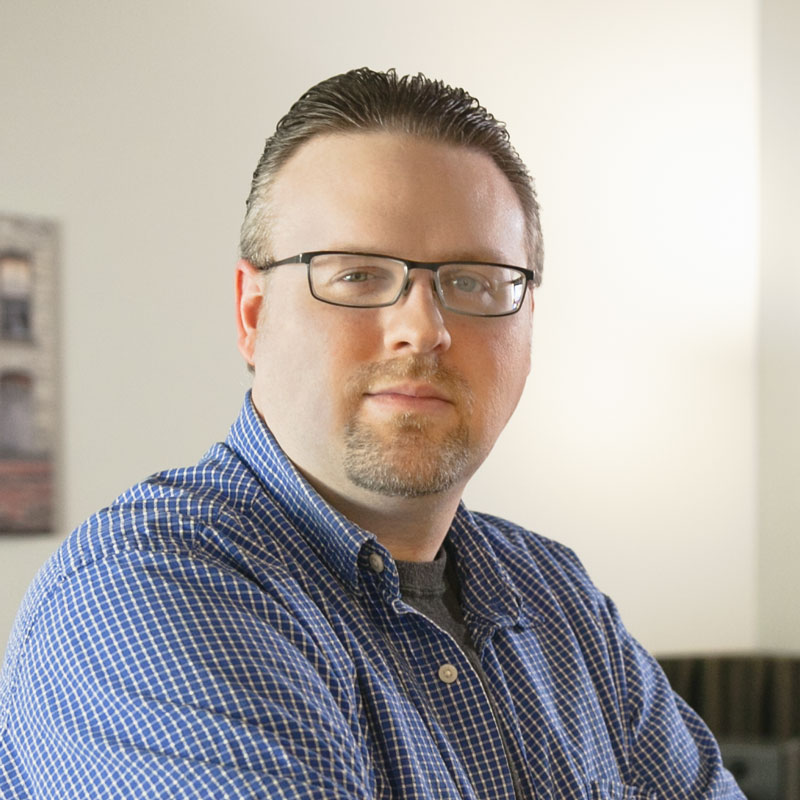 Phil Gibson
Senior Video Editor / Colorist
Simulated 3D
Businesses don't have to go all out with animation. You can move 2D objects in a 3D way and use isometric perspectives to give flat graphics a 3D look and feel.
Production Quality
Businesses will push the extremes of production quality in both directions. Videos are either going all-in with high-end cameras, lenses, and 3D graphics, or pushing back to look like your younger sister shot them on her iPhone (which they very well could have been).
"Social Media" Videos
We will also see more videos filled with jump cuts and/or vertically oriented. Most of the YouTube content I see uses jump cuts like nobody cares. This is quite a change from a few years ago when jump-cuts were a big no-no and avoided at all costs.
Retro Styling
As Coe mentioned, I've seen a lot of graphics and stories that look like they came out of the '80s or '90s. Anyone else seeing things that look like they belong in Stranger Things?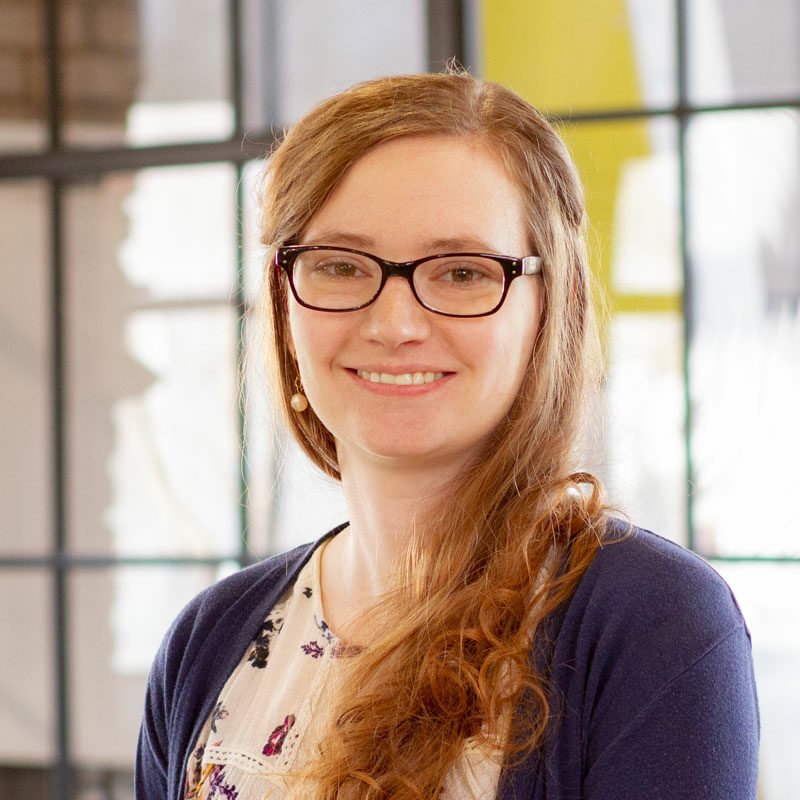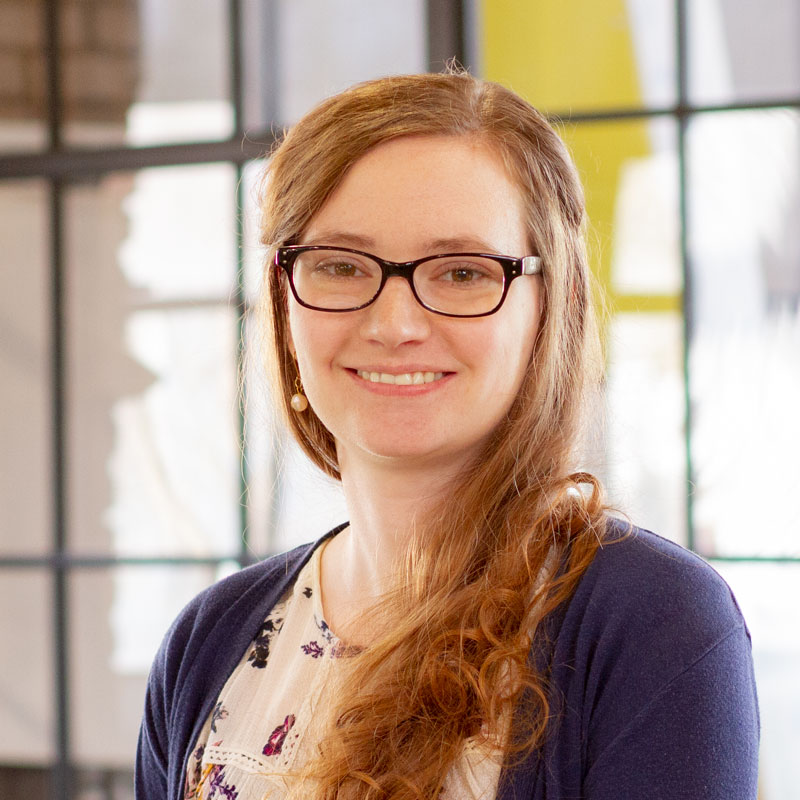 Mary Meadows
Content Writer
Miles Alquist
Front End Developer & Designer
Shifts in Popular Programming Languages
JavaScript has held onto the top spot as the most popular programming language, but there have been some interesting shifts since 2018. Most notably, TypeScript jumped from seventh in 2018 to fourth in 2020.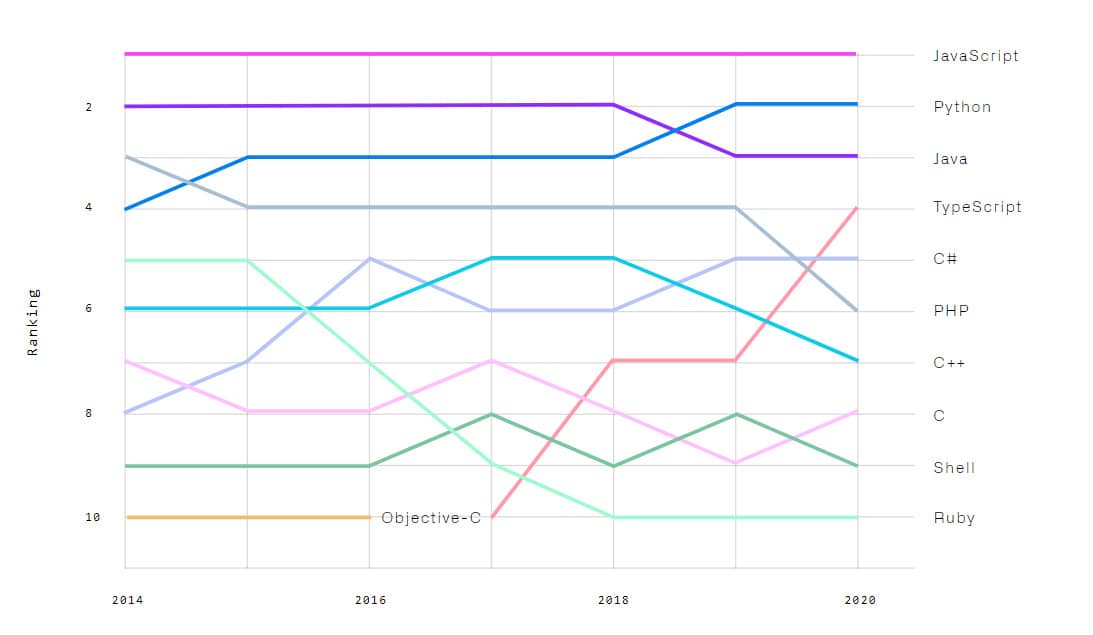 Accessibility
Thanks to smart speakers like Alexa, more people are using voice search to navigate the internet. While voice search hasn't exploded like some were predicting, it still brings up overall website accessibility concerns. The Web Content Accessibility Guidelines (WCAG 2.1) covers recommendations for making websites more accessible to people with disabilities, including accommodations for blindness, deafness, speech disabilities, photosensitivity, and more.
Structured Data
Structured data is a way of organizing data so Google and other search engines can better understand the content of your page. It is created using JSON-LD and looks like a text file of a web page's important ideas. While it's not overly complicated, only 33.35% f websites use structured data. Many people getting started with structured data use free tools like Yoast to build it for them or are learning to build their own.