Facebook Buys Giphy and the Future of GIFs

15

min read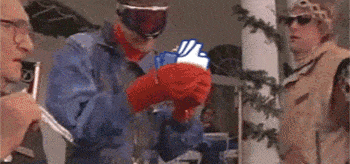 Scrolling through Twitter, Instagram, and many social media platforms, you will see an abundance of GIFs used to emphasize a point or add a dash of humor. GIFs are the eye-catching, core feature of social apps that change simple text to something a bit flashier. And depending on your audience, they can appeal to the viewer in their own language.
The largest and most popular GIF library on the internet is Giphy. Used by Twitter, Facebook, Slack, and many others, Giphy offers easy access for users to create or find the best moving image for their posts. But that may change since Facebook purchased the platform for $400 million in May.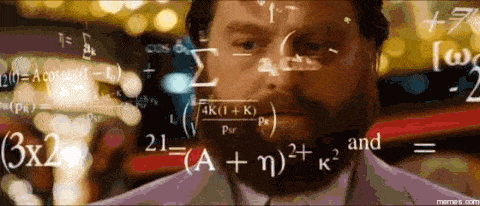 What's the Impact?
Historically, Giphy has been the unsung first choice for accumulating nearly every GIF available on the internet. According to The Verge, the other big player, Tenor, was acquired by Google in 2018. With an easy-to-use API, Giphy became the GIF provider of choice for not just Facebook, but many of its competitors as well. "According to Facebook, 50 percent of all Giphy's traffic comes from its apps, with half of that coming from Instagram alone." (theverge.com). However, "the problem for Giphy is that its business wasn't working. The 7-year old company, which had raised $150.9 million, had developed a convoluted advertising model in which it would host GIFs for brands and let them pay to promote them in conversation." (theverge.com). If Facebook and Giphy hadn't come to an agreed purchase, Giphy might have gone away altogether.
The Benefit to Facebook
Facebook, a platform inhabiting fame for its popularity and infamy for its data harvesting, does not have an immediately obvious reason for the recent purchase. In fact, they've declared Giphy will remain largely untouched. Which makes sense given the information Giphy could offer Facebook may be far beyond the $400 million price point.
The behind-the-scenes data—most used GIFs, trending images, locations—what people are sharing across the apps using Giphy (Apple's iMessage, Snapchat, TikTok, Twitter, etc.) could allow Facebook to identify anything gaining attention on the internet. This head start could be a huge opportunity to capitalize on, especially as so many others attempt to join the bandwagon only to meet it at the fall of a trend's popularity. However, "Giphy's API allows for custom-built integration…which allows its service to be proxied to hide all user data. That means that Facebook can get total usage data from the apps, but not individual user data." (theverge.com)
The Purpose of GIFs
"GIFs aren't a revolutionary advertising product" (fastcompany.com), but they do help make content distinct. When done correctly, GIFs add relatability with audiences. This tactic isn't for every brand, though. Many have tried the approach, stepping outside of their personality in an attempt to market to a coveted audience. Companies like Buzzfeed, who have cultivated a personality mirroring the youthful audience they cater to, are the brands that succeed most often with these methods. In the past, this type of personality is one many companies have mistakenly tried on, mostly those without the experience to hone in on their true audience. But as messaging and voice become more accurate, so does the use of tactics like GIFs.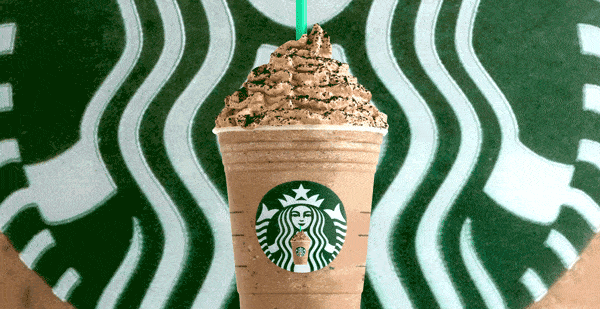 Companies like Starbucks and Nickelodeon use GIFs well in their marketing efforts. Starbucks peppers in colorful, seasonally-themed GIFs of their products, saturated to unmissable degrees. Just as sweet and fun as their frappuccinos, Starbucks uses perfectly on-brand GIFs. Meanwhile, Nickelodeon prefers entertaining their audiences with more reaction-style images. Content sourced from their own product, such as reaction GIFs from shows, promotes both the show itself as well as the social media account. In using original GIFs, brands simultaneously appeal to their dedicated audiences and mitigate the risk of trying too hard or over-using an image.
What's Next?
Depending on how Facebook moves forward, social media platforms may surrender their use of Giphy and create their own GIF libraries, thus making GIF distribution for brands like Starbucks and Nickelodeon less centralized with more options, similar to streaming services. Fans will flock to the platforms they love best (Netflix, Disney+, etc.) and each platform caters to different audiences and topics. And, while the platforms may choose to partner with other GIF libraries, brands will need to fully understand what platforms their audiences are using and upload their GIFs accordingly. This will mean a lot of extra work for social media managers, not just in the creation of the GIFs but segmenting them out per audience, if needed, and distributing them across the chosen channels.
On the other hand, brands could decide to release their GIFs independently and rely on fans to find and use them on other platforms. Most platforms currently allow users to upload their own images directly, without the use of a central repository like Giphy. This could be risky, but if a GIF uses the correct voice and resonates with the intended audience, it'll gain traction.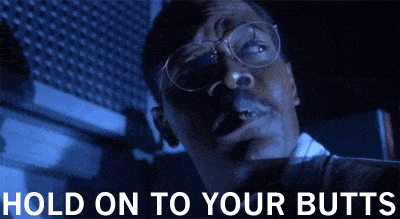 Whatever your advertising style, reaching the right audience in the right voice is the key to success. The best way to do that is by identifying who your audience is and the voice of your brand. DVS provides workshops dedicated to helping clients discover their unique brand identity and voice. As a full-service marketing agency, we can help you build or refresh your brand and create a marketing strategy to directly target your key audiences. Contact us for a free consultation today!