What I've Learned After 30 Years of Living Our Purpose

12

min read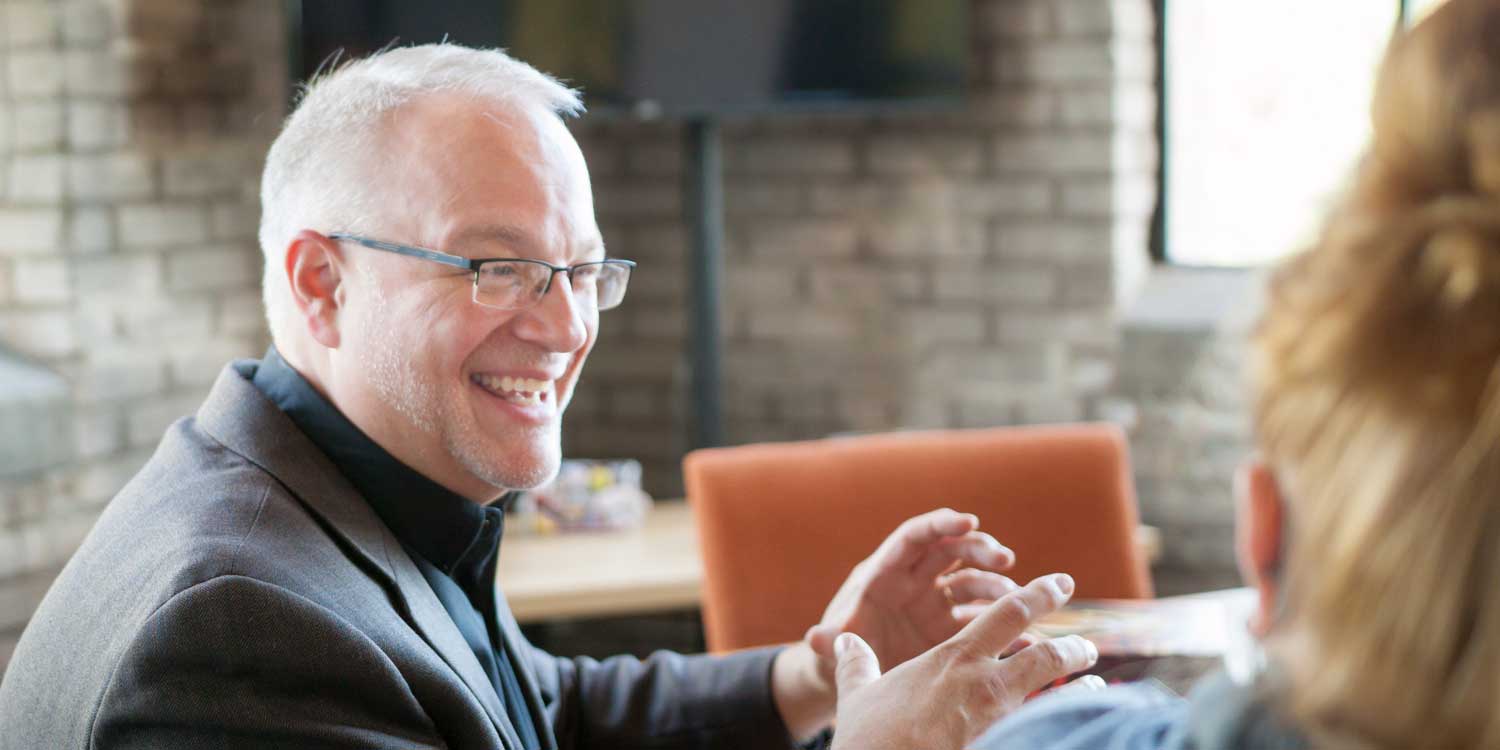 Back in 1993, I started a communications company. Three decades and several transformations later, DVS still serves our clients' communication needs and improves people's lives.
I'm not writing this blog to sell you anything or pat myself on the back. I've learned a thing or two, and I hope you can use my takeaways and apply them to your own organization. Here are three things I've learned in 30 years.
1. Your Purpose Should Inspire Innovation
DVS started out doing media duplication. At one time, we had over 500 remote-controlled VHS duplication machines (a first in West Michigan!). We stayed ahead of the technology curve and were early adopters of digital distribution formats like CD, DVD, Blu-ray, and USB. It didn't take long to realize clients needed help with other digital mediums, and before I knew it, we had video production and web design and development teams. Now, we're a full-service marketing agency specializing in strategic design and innovation.
Our purpose has guided every evolution.
To improve people's lives through better communication and have fun while doing it.
Our purpose pushes us to find innovative ways to help our clients reach their audiences. One of the reasons we've been around for 30 years is that we know our business is communication—not just DVD duplication, billboards, or PPC ads. The medium might change, but the need for better communication never goes away.
2. Create Practical Ways To Live Out Company Values
Like almost every other company, DVS has brand values listed on our About page. And like almost every other company, there's no way to tell just by reading the page if we actually practice these values in real life.
Start By Listening | Have a Servant Attitude | Go Above and Beyond | Take Initiative
Act with Integrity | Be Adaptable
Early on, I decided to make our values a practical part of daily operations. Our interview process uses these six values as a rubric to help determine if a candidate will be a good fit. I also use these values as a template for yearly one-on-one meetings with employees. I want to know how they think they are doing and how DVS is doing as a whole. Having practical values has led to process changes so our staff can do their best work and help us spot issues before they become a problem for our clients.
3. It's Always Been About The People (And Always Will Be)
Probably the most important lesson I've learned at DVS is to focus on the people. You've probably heard me say that anyone can have a cool office space or the latest gadgets, but no one else has our people. They're the reason I can sit here and write a blog about our 30th anniversary. Without them, DVS wouldn't be able to live out its mission of improving people's lives.
Someone recently asked me about memorable moments at DVS. I struggled to pick one until I realized that all my memorable moments involve people. Kayaking down the Rouge River, monthly social hours, holiday parties at Griffin's hockey game, hosting open houses for clients—DVS is at its best when we put people first.
Cheers to the Next 30 Years!
I'm excited to see where DVS will go next. Even though the communication landscape is changing quickly, I know DVS has the right philosophy and the right people to thrive long after I retire on a beach somewhere. Contact us if you have questions about our innovative approach. We'd love to talk about how we can help with your communication needs.