Innovative Web Design – eDataSource
eDataSource offers email performance analytics company that offers products that focus on accurate deliverability technology and competitive analysis of email data. Since 2003 EDS has empowered brand marketers, email service providers, and digital agencies to improve upon valuable email marketing metrics. As the industry leader in email deliverability tracking technology, they ensure that email campaigns are strategically optimized to reach customers' inboxes.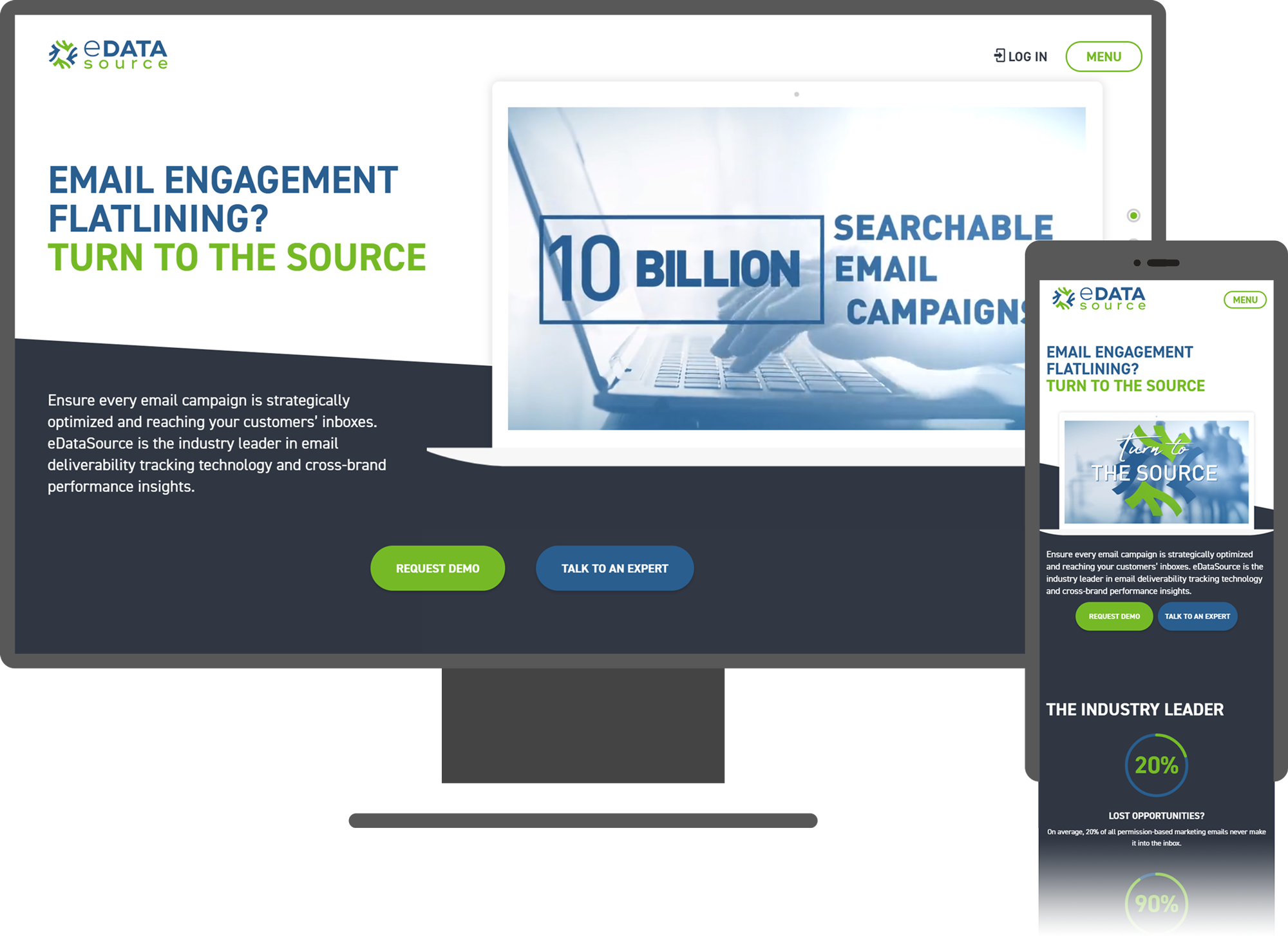 Communicator Awards 2019 Award of Excellence
Web Design & Development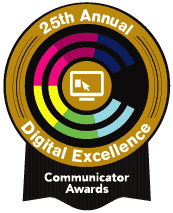 We started by listening to EDS to find the core issues they faced. They presented us with the need for a new website, which after conversation led to a few steps that needed to be solved.
Redesign the Website
At the center of their need was a website redesign for the company.
Compile Target Audience Data
To complement the redesign they needed target audience data to utilize for UX and design decisions.
Develop a Strategic Content Guide
The last piece of work needed was a content guide to follow in order to work hand in hand with the UX of the new website.
Project Details
A Website Redesign
The primary objective of our work with EDS was to redesign their website. This process which utilized research-backed user personas developed here at DVS, helped keep the end users in focus for the design of the new website. Our team partnered with the key stakeholders at EDS including Marketing Directors, Creative Directors and other members of their marketing communications team to continue our process of developing the website. In conjunction with these EDS team members, we used the existing brand guide to steer us as we established a new visual style and language for the new website. To achieve the most effective design for the site, we went through revisions to balance the needs of the user with what content EDS needed to be featured on the website. This process was essential to create a strong hook that would carry key targets through the site to promote conversions.
A Strategized Content Guide
While we do offer custom SEO-driven website content for client work, if desired we can create a content guide to be used by the client. In this website redesign, we created a guide to help with the content layout of the site. These guides include all the details that a thoroughly strategized site would need including ensuring that copy works for an SEO-focused world. The guide consists of many specifics including:
Proper heading tags
Concise wordcounts per page type
Meta Titles & Descriptions
Images and alt attributes
The benefits of implementing a content guide include developing a strong guide for SEO purposes, along with maintaining a strong brand voice. When a client is providing content, a guide affirms that important SEO elements are not forgotten or pushed aside by content. However, we strategize our content guide to include the correct SEO work to drive traffic while keeping a strong brand voice told by the members of the organization themselves.
Results
Through the implementation of all three goals set out for our work with eDataSource, their website has been working efficiently to drive traffic and properly convert their targeted audience members. EDS has seen a 35% increase in organic search traffic compared to the last year to date. The website uses its clean design and compelling user persona-driven design elements to cater towards its target audience.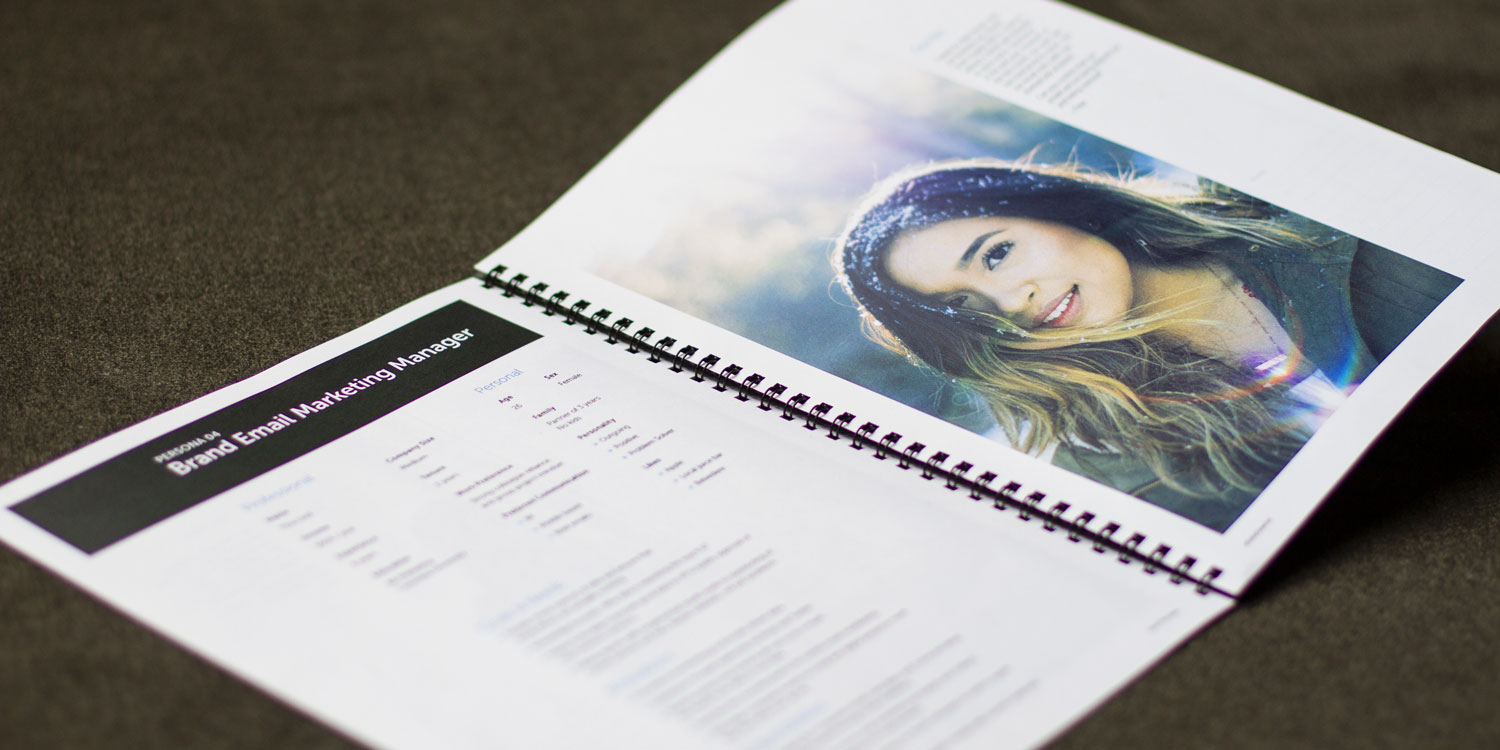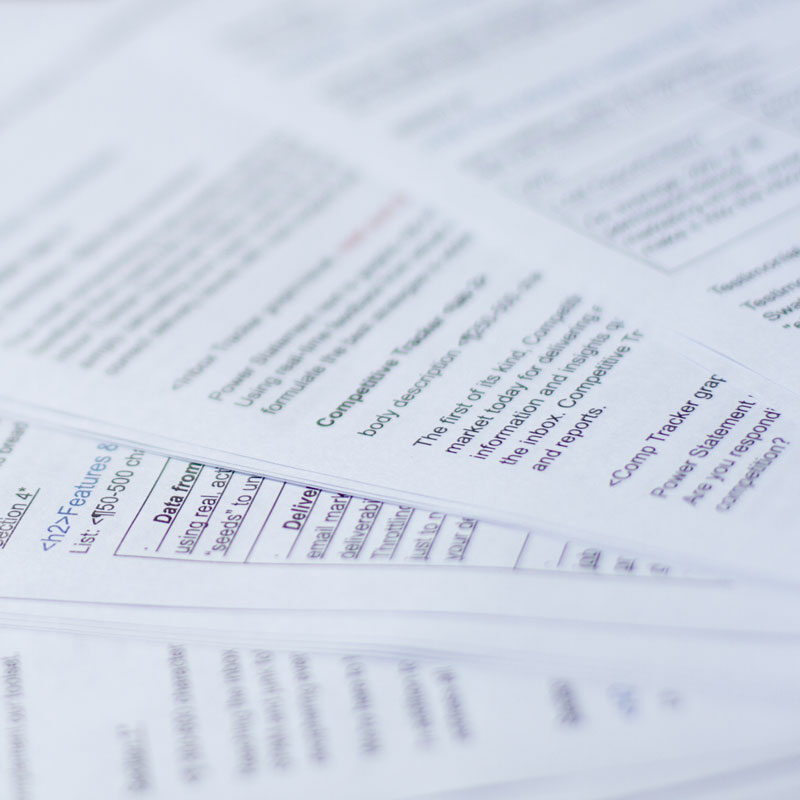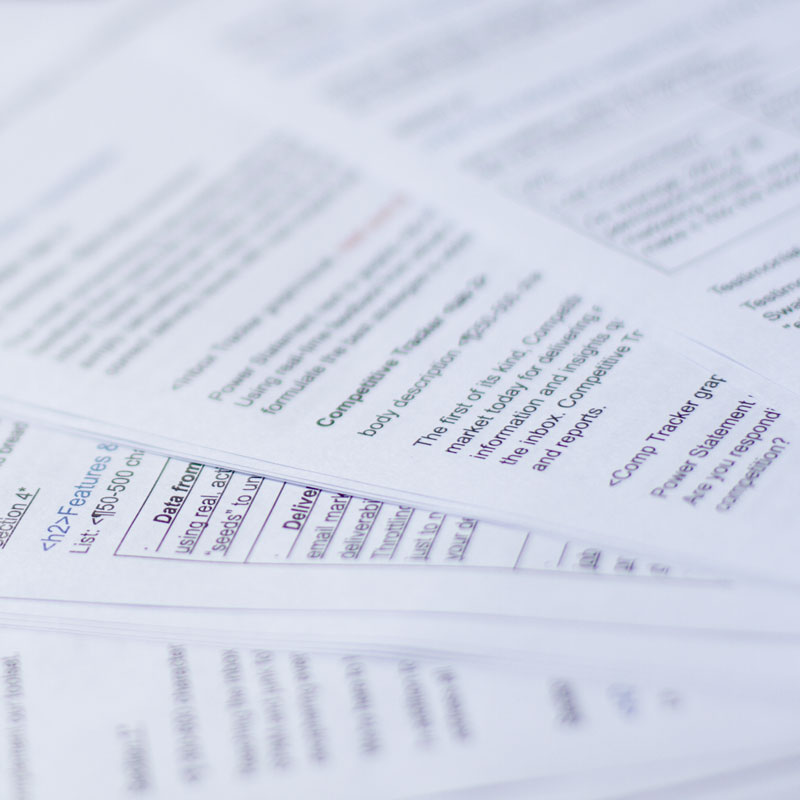 Increase In Organic Search Traffic